Updated, Dec. 31: AT&T's 5G network continues to expand, reaching 20 cities by the end of 2019. We've added those details to this report.
AT&T's strategy for its new 5G network came into focus early in 2019: The wireless carrier was the first to roll out mobile 5G, and now it wants to be the largest 5G network.
And as 2019 ended, AT&T showed just how it plans to reach that goal.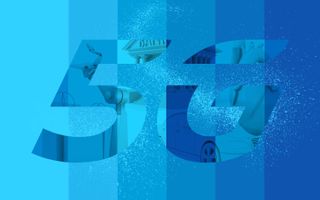 The company flipped the switch on 5G in 12 cities in December 2018, growing to 25 cities a year later. But that service has its limits. The only devices that could take advantage of the faster 5G speeds include a mobile hotspot, Netgear's Nighthawk, and the Galaxy S10 5G. But both devices were only available to customers with corporate accounts with AT&T.

Now, more customers will be able to experience 5G through AT&T, though this variant won't be as fast. AT&T's more widely available 5G offering is now available in 20 cities, with more to come in 2020. Here's how this new network varies from what AT&T previously rolled out and what it means for both performance and wireless data plan prices.
AT&T 5G Cities: Where you can get it first
Try to follow along here, because it can get a little confusing. AT&T's 5G wireless network was first available in Atlanta, Charlotte, Dallas, Houston, Indianapolis, Jacksonville, Louisville, Oklahoma City, New Orleans, Raleigh, San Antonio and Waco, Texas. Austin, Los Angeles, Nashville, Orlando, San Diego, San Francisco and San Jose went online in April. The network went live in Las Vegas in June. We're up to 25 cities now, with Baltimore, Detroit, West Hollywood, Calif., and King of Prussia, Pa., coming online in the final weeks of 2019.
But those cities are getting what AT&T calls 5G Plus — a label for a high-speed 5G network built on millimeter wave technology. Millimeter wave-based 5G networks are fast — as you'll see when we talk speed testing below — but they have limited range, and signals have a hard time passing through physical obstructions.
So AT&T is building out a different 5G experience — this one it simply calls 5G — which went live in 10 cities in early December. This version of 5G, available to all consumers, uses low-band spectrum, which isn't nearly as fast as millimeter wave but provides more consistent coverage.
As 2019 ended, customers in 20 cities can now access AT&T's low-band 5G coverage. Those areas include Baltimore, Birmingham, Ala., Boston, Bridgeport, Conn., Buffalo, N.Y., Detroit, Indianapolis, Las Vegas, Los Angeles, Louisville, Ky., Milwaukee, New York City, Philadelphia, Pittsburgh, Providence, R.I., Rochester, N.Y., San Diego, San Francisco, San Jose, Calif., and Washington, D.C.
AT&T expects to offer nationwide coverage through this network during the first half of 2020, which would match the nationwide network T-Mobile launched in December 2019.
And AT&T isn't turning its back on 5G Plus. It plans to keep building out that version of its 5G network until its reached 30 cities by early 2020.

What about 5GE?
Confused, yet? Well, we haven't told you about AT&T's other 5G label, which isn't actually 5G at all.
A year ago, AT&T began replacing the LTE icon on smartphones with a 5GE label in more than 400 markets nationwide. The carrier says that label, what it calls 5G Evolution, describes the technologies that have been deployed on top of LTE that pave the way for 5G. But other carriers use those technologies on their networks, too, and they call them by the less confusing LTE Advanced label. So again, 5GE isn't 5G.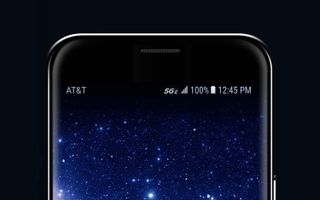 A report from network testing firm OpenSignal compared download speeds across LTE Advanced networks from rival carriers and AT&T's 5GE network and found that AT&T's 5GE is in some cases slower than those LTE Advanced networks.
MORE: It's Official: AT&T's 5GE Is Slower Than Verizon and T-Mobile's 4G LTE
How Fast Will AT&T's 5G Be?
We can only talk definitively about AT&T's 5G Plus service, since that's what we've had a chance to test.
In early testing, the millimeter-wave based 5G Plus network saw speeds of 200-300 megabits per second and as high as 400 Mbps, according to AT&T. By February, the carrier said speeds as fast as 1.5 gigabits per second have been achieved on 5G Plus using a test device. And in April, AT&T said it hit a peak speed topping 2 Gbps on its commercial network in Atlanta — fast enough to download a 2-hour HD movie in 10 seconds. (Or it would be if that was a sustained speed.)
We didn't see that kind of speed when we got to test AT&T's 5G Plus network in Las Vegas this summer, though our results were much faster than LTE (excuse us — 5GE). On 5G Plus, we were able to reach download speeds just shy of 1 Gbps, but a signal was tough to find.
We're expecting the newly 5G service to have an easier-to-locate signal, though its speeds won't be nearly so fast. How big a difference will have to wait until we can test AT&T's emerging network.
AT&T 5G Phones and Devices
AT&T's initial 5G device was Netgear's mobile hotspot, which the carrier says has helped businesses that need to transfer lots of data quickly. As for phones, AT&T started offering the Galaxy S10 5G in June, but only corporate customers with a Business Unlimited Preferred plan will be able to buy the phone. On the bright side, AT&T sold the S10 5G for $1,000, which is $300 less than what Verizon charges for the same device.
The Galaxy S10 5G won't work with the low-band spectrum-based 5G network that's coming in December, though. For that, you'll need Samsung's Galaxy Note 10 Plus 5G, a 6.8-inch phablet launched earlier this year. (AT&T's version will have a 5G modem that can connect to the carrier's new network.)
You can now buy the Note 10 Plus 5G through AT&T, where it costs $1,299 if you buy the phone outright. You can pay off the device over 30 months for $43.34 a month, though AT&T has a deal where you can get the Note 10 Plus 5G for as low as $350 with a trade-in and qualifying installment plan.
Galaxy Note 10 Plus 5G: $1,299 @ AT&T
You can pay off the phone over 30 months with payments of $43.34 a month, though deals can lower your total cost to $350. This 6.8-inch phone will work on AT&T's new 5G network, and it offers many of the same features as the regular Note 10 Plus.View Deal
What You'll Pay for AT&T's 5G
With AT&T launching 5G in more cities, we've gotten some clarity on what you'll pay for the service. The good news: AT&T won't charge customers extra for 5G coverage, as Verizon does for its 5G coverage. However, you will have to opt for one of AT&T's two pricer unlimited data plans.
AT&T's Unlimited Extra and Unlimited Elite plans will both include 5G coverage. Those plans cost $75 and $85 a month, respectively, for a single line of data. AT&T's cheapest unlimited plan — the $65 a month Unlimited Starter option — isn't eligible for 5G coverage.
Up until now, AT&T customers had to buy a separate plan to get 5G coverage through the Netgear Nighthawk mobile hotspot. AT&T charged $75 a month for 15GB of 5G data.
It's unclear if AT&T will charge extra for access to its higher-speed 5G Plus network, though all signs point to yes. AT&T CEO Randall Stephenson said during the company's quarterly earnings call back in April that he expects 5G data plans to be tiered like broadband plans. Customers who want gigabit speeds will be willing to pay a premium, Stephenson said.
Outlook
AT&T may have been quick out of the gate with the December 2018 launch of 5G Plus, but it's spent most of 2019 watching as rival carriers made their service available to more customers. Even with the launch of a broader 5G network to end the year, AT&T faces stiff competition as T-Mobile's 5G network based on low-band spectrum also is live. AT&T says its network will cover "tens of millions of people" while T-Mobile says that it can reach 5,000 cities and 200 million people with its 5G coverage.
AT&T has aggressive expansion plans, but what it does in 2020 will go a long way toward determining how it measures up to other carriers.