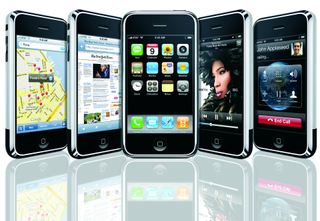 This week Radio Shack is running a special that offers the iPhone 4 for as little as $25 USD. Granted it comes with the customary 2-year (ball and chain) contract with AT&T, it's still an awesome deal nonetheless.
But there's a catch.
For starters, Radio Shack is knocking $50 off all iPhone handsets this week. New AT&T customers and those eligible for an upgrade can get an iPhone 3GS for $50, a 16 GB iPhone 4 for $150, and a 32 GB iPhone 4 for $250.
AT&T customers who already own the iPhone and want to trade in the device (for upgrading), Radio Shack is offering a $75 credit towards the purchase of a new phone when trading in a working, undamaged iPhone 3G. Those trading in a working iPhone 3GS will receive a $125 credit.
Now let's do some math. Trade in the iPhone 3GS and instantly receive $175 towards the purchase of a new iPhone 4 ($50 + $125), bringing the cost of the $300 32 GB version down to $125 and the $200 16 GB version down to a mere $25. Of course, these prices are before the dreaded taxes and activation fees. Hey, they've got to stick you somewhere.
According to Apple Insider, the deals are not available online, locked to Radio Shacks brick-and-mortar establishments. Customers wanting to take advantage of the deal can load up Radio Shacks' Eligibility Checker to see if they qualify for upgrade pricing.
Radio Shack's iPhone sale runs through December 11, 2010.