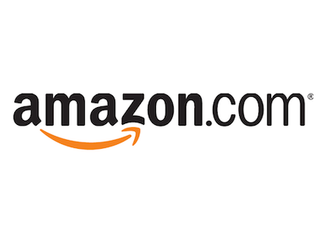 In an attempt to compete with Facebook at every corner, Amazon has launched a service that allows websites, app developers and game developers to use Amazon as a login source rather than create their own – which requires the customer to remember yet another password -- or fall back on Facebook's login API.
According to a 2012 Harris Interactive study, over half of all American Internet users have five or more unique passwords to remember. Amazon claims its new service will reduce that amount of "sign-in friction" for their customers by removing the need to create a new account and password. Amazon customers can even choose to share certain attributes of their account profile with apps, games, and websites.
More importantly, "Login with Amazon" should reduce the amount of creepiness stemming from Facebook dipping into everything customers do outside the social network. Facebook logins are unquestionably more convenient than remembering yet another username and password combo, but Amazon's method seemingly doesn't carry the social baggage.
"As early adopters of Login with Amazon, Zappos and Woot, both Amazon subsidiaries, saw significant customer adoption," the company said. "Zappos saw 40 percent of its new customers choose to sign-in to Zappos.com with an Amazon account. Woot found that new customers picked Login with Amazon two times more often than any other social login on their site, and those customers had the highest rate of order conversion."
Amazon's method is based on the OAuth 2.0 authorization framework, allowing developers to leverage a widely-adopted open protocol. It's also made available to developers at no charge, it's easy to integrate, and allows developers to go from registration to launch in a matter of hours.
"Login with Amazon enables app developers and website owners to leverage Amazon's trusted sign-in solution, allowing them to focus on providing a great experience for their customers," said Michael Carr, Amazon Vice President, eCommerce Services. "Amazon customers now have a hassle-free way to quickly and securely sign-in to apps, games and websites, without having to remember yet another password."
Who would you rather login with? Facebook or Amazon?