The best wireless earbuds take all the great sound quality and useful features you'd want from a quality pair of over-ears, and squeezes it into a pair that fits in your palm. And, indeed, your pocket — supreme portability is one reason to consider these over even the best over-ear headphones.
From active noise cancellation (ANC) to waterproofing and even spatial audio technology, many earbuds can keep up with their bigger cousins on bonus tricks. With so much variation there's a lot to pick from, but we've narrowed things down with this list of the best wireless earbuds you can buy.
What are the best wireless earbuds?
The technology behind wireless earbuds has improved markedly, and now they have become as ubiquitous as wired headphones. The very best wireless earbuds offer long battery life, great sound, and call quality, and some noise cancellation, as well as water- and sweat-resistance, so you can use them for working out without worrying about damage. And the best wireless earbuds rise to the top of the list fit comfortably within your ears and don't budge while you're running or working out.
After reviewing dozens of models, the best set of wireless earbuds overall is the Jabra Elite Active 75t thanks to its customizable fit, personalized sound, passive noise cancellation, and waterproof protection. The AirPods Pro is a close second with built-in active noise cancellation, seamless iOS integration, easy-to-use controls, and sweat resistance.
The Jabra Elite 85t is also proving to be an enduringly compelling pick, through more recent earbuds like the Sennheiser CX 400BT and Samsung Galaxy Buds Pro are worth checking out too.
The best wireless earbuds to buy now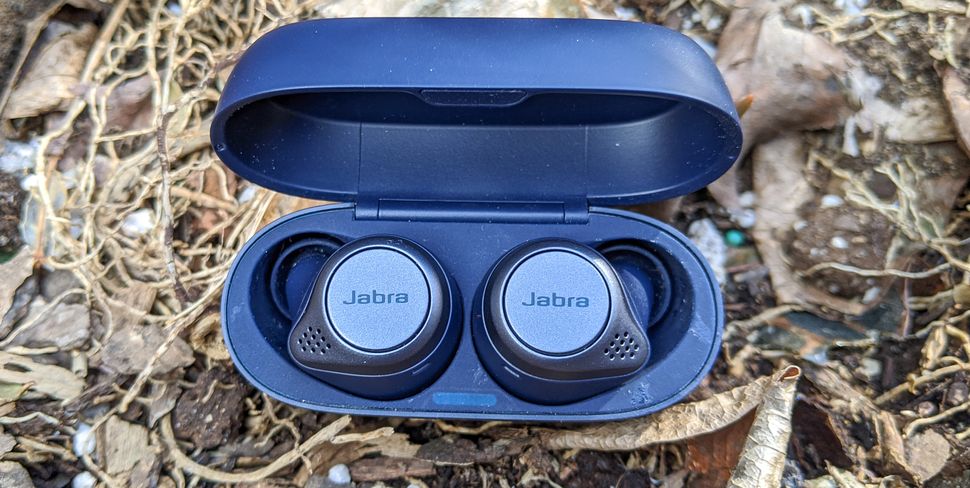 The market's best wireless earbuds (and best sport headphones) just got better, thanks to a free over-the-air ANC update that adds active noise cancellation into the mix. Don't think that you're going to get Bose-caliber results, or anything close to what the more premium Elite 85t delivers, but Jabra did do an impressive job tweaking its algorithm to block out a good amount of external sounds.
Even before the inclusion of ANC, the Elite Active 75t proved itself as the model to beat, offering better battery life, durability, sound, and special features than its biggest threat: the AirPods Pro. The design remains sleek, though it is sturdier this time around, with IP57 certification granting waterproof protection and dust and sweat resistance. Sound is lively and can be customized through the Jabra Sound+ app, which is loaded with presets and other cool features that enhance both sound and call quality.
See our full Jabra Elite Active 75t review.
It's pretty amazing how Apple continues to enhance the performance of its noise-cancelling earbuds through software updates, and if it keeps up the good work, then the AirPods Pro could climb its way back to the top of our best wireless earbuds list. Spatial audio is an incredible addition that creates a 3D-like soundscape to enjoy movies and video games a whole lot better. Even simple, but practical, inclusions like auto-switching make a noticeable difference with functionality, allowing users to easily switch between iDevices that are connected to the same iCloud account.
The great news is that without the latest iOS 14 updates, the AirPods Pro still operate at a top-tier level, thanks to improved sound, strong ANC, a more ergonomic design for better comfort and fit, and all of the perks that come with the H1 chip. If there is any complaint to be made, it's the same one every Apple fan has voiced since the first-gen AirPods hit the market, that being the subpar battery life.
See our full Apple AirPods Pro review.
The follow-up to our favorite pair of wireless earbuds is a sonic beast equipped with 12mm drivers that produce loud, well-balanced audio and some of the finest noise neutralization we've heard in the category. Jabra's ANC technology is capable of blocking out 90% of external sounds, allowing for disruption-free listening and audible calls. The Elite 85t connects to the Sound+ app to extend functionality, offering up a plethora of special features that range from adjustable noise cancellation to customizable controls. Connectivity is stable too, thanks to Bluetooth 5.0 and Qualcomm's fast-operating processor.
We feel Jabra could have done more to increase playtimes, as the Elite 85t falls right in between the AirPods Pro (4.5 hours) and Bose QuietComfort Earbuds (6 hours). However, the buds have terrific battery management that squeezes every minute out of the battery. The inclusion of wireless charging is appreciated as well.
See our full Jabra Elite 85t review.
The Sennheiser CX 400BT are essentially the cheaper, non-noise-cancelling version of the Sennheiser Momentum True Wireless 2. The lack of ANC is felt, especially as this is not a particularly cheap pair of earbuds, but you do get the same rich, perfectly balanced sound quality of their much more expensive cousins.
On top of that, the CX 400BT are finely crafted and comfortable to wear for hours at a time. Yes, if you want ANC (or waterproofing) you should keep looking, but for casual use you'll struggle to find anything with such excellent sound right out of the box. There are lots of other features to play with too, like customizable touch controls and the ability to quickly switch between up to 8 source devices at once.
See our full Sennheiser CX 400BT review.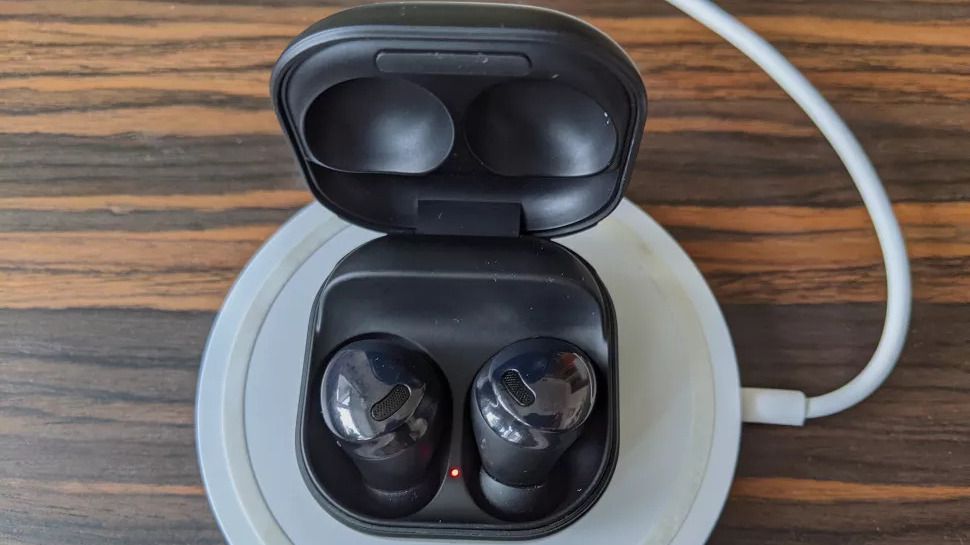 The Samsung Galaxy Buds Pro are easily the best wireless earbuds Samsung has ever made: their design, waterproofing and ANC are all significantly improved over the previous Galaxy Buds Live.
They also challenge the AirPods Pro with a lengthy list of features, such as Voice Detect, which can automatically engage the ambient sound mode when the mics hear you speaking. This is a great pair of buds on the whole, though be warned that some features — like the 360 Audio surround sound mode — only work when paired with a Samsung Galaxy smartphone running OneUI 3.1 or later.
See our full Samsung Galaxy Buds Pro review.
What the Anker Soundcore Liberty Air 2 Pro lack in looks, they make up for elsewhere. For a relatively affordable $130, you get active noise cancellation and transparency modes that can compete with earbuds costing twice as much, and if you make use of the intelligent sound personalization feature, general audio quality is good too.
IPX4 water resistance also make these a sweatproof candidate for workouts, though while the fit is secure, it can tire your ears out after a couple of hours. Still, for quality ANC at such a low price, not everything is going to be perfect.
See our full Anker Soundcore Liberty Air 2 Pro review.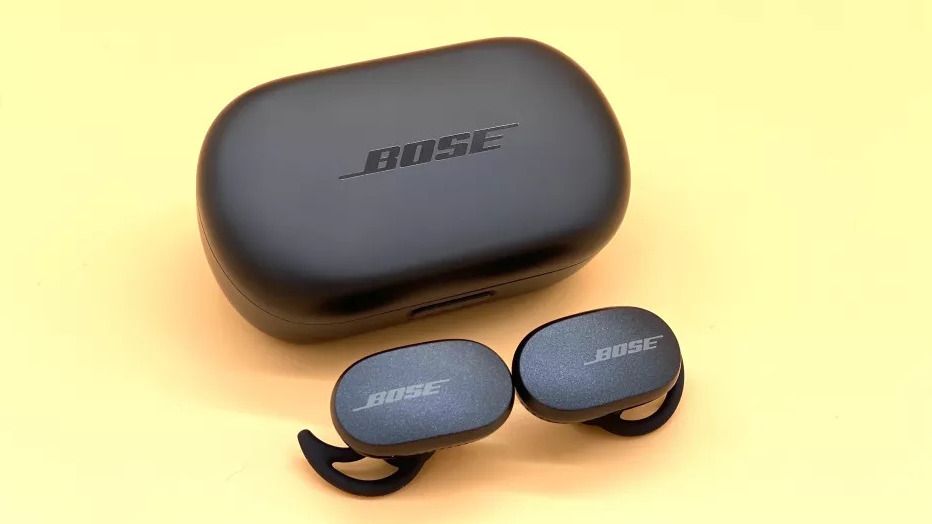 How Bose managed to give its flagship buds almost the same ANC technology as the Bose 700, with half the mics, is an engineering feat. Distractions will go unheard, as you enjoy media (e.g. music, videos, IG clips) with rich, well-balanced sound. The buds are even capable of blending ANC with ambient listening, giving you full awareness of your surroundings with the utmost precision; external noises sound clearer and are less harsh on the ears. What you'll appreciate most is call quality because Bose's powerful mic array does a phenomenal job of picking up loud, crisp-sounding vocals, while minimizing background fracas at the highest level.
We do wish Bose optimized battery life better, especially since the listening modes take up a lot of power and the massive charging case holds a shorter amount of playtime than the AirPods Pro's case.
See our full Bose QuietComfort Earbuds review.
The Galaxy Buds Plus may have been overshadowed by the newer, noise-cancelling, the Galaxy Buds Pro, but this sleek pair of buds is still worth a look if you're looking to save some cash.
Indeed, the Plus model is much, much cheaper than than the Pro, and also provides superior battery life: up to 11 hours, 3 hours more than the Galaxy Buds Pro can achieve even with ANC switched off. We also found the call quality, passive noise reduction, and ambient listening mode more than good enough for the money.
Samsung's Galaxy Wearable app extends functionality with some cool software perks. The most serviceable are the EQ settings (normal, bass boost, soft, dynamic, clear, treble boost), along with one-touch Spotify activation to instantly pull up any favorited playlist from the streaming service.
See our full Samsung Galaxy Buds Plus review.
Boasting an estimated six hours of battery life (with ANC on) and a stylish, elegant design, the Sony WF-1000XM3 richly deserve a spot on our best wireless earbuds list. They successfully combine great audio quality with impressive noise cancellation. Deep, rich bass and tonal balance give the buds an edge over the competition.
The Sony WF-1000XM3 is built specifically for casual listening, not fitness, since the casing doesn't support water-resistant protection. Still, the earbuds are incredibly comfortable, with each bud weighing practically nothing at 0.3 ounces. While the tap gestures don't operate as well as they do on AirPods, Sony does offer a great free app. Listeners have the option to play with the built-in EQ and create their own sound profile or choose from nine different presets as well as adjust the ambient sound levels. And what's this about the WF-1000XM3 supporting aptX HD? Well, there's a rumor floating around that these buds might receive an update for wireless streaming on Hi-Res Audio codecs, which would definitely increase its value in the category.
See our full Sony WF-1000XM3 earbuds review.
The Earin A-3 are more of a flawed gem than the other wireless earbuds on this list; they run out of battery quickly, for instance, and are expensive for a pair without ANC. And yet they're also the kind you'll be happy to keep wearing: each bud is preposterously small and light, so comfort is high, and the 14.3mm driver pump out some great sound.
These are some pretty smart earbuds, too. The design allows you to put either bud in either ear, and they'll automatically assign themselves the correct left or right audio channel. Integrated force-sensing accelerometers also let you perform tap gestures much more easily than if you were relying solely on a small touch-sensitive panel.
See our full Earin A-3 review.
How to choose the best wireless earbuds for you
PICKING THE BEST HEADPHONES AND EARBUDS STYLES
With so many wireless earbud options to choose from, you may find it difficult to settle on one. There are several factors to weigh, and which one is most important depends on personal preference.
One factor to consider is fit. How comfortable is the earbud in your ear? Do the earbuds come with different sized tips so you can adjust them to your ear? The fit of wireless earbuds becomes even more crucial if you want to use them while working out. And if that's the case, water and sweat-resistance is another factor to consider.
Battery life is also key in choosing the best wireless earbuds. Check out the rated battery life and whether any carrying case comes with the earbuds to provide additional power. Then there's sound quality of both music and phone calls, which you can determine from reviews by professional testers and people who've bought the earbuds.
And of course, price is a big consideration. If you can splurge, you have a wider array of choices. But if you need to be budget-conscious, you may want to go with lower-priced brands or with older generations of wireless earbuds.
How we test wireless earbuds
In determining the best wireless earbuds, we consider fit, battery life, sound quality, design and value (are they worth the price?). We also factor in features like how well the controls work and how easily the earbuds pair with phones.
In terms of audio, we listen to many sample tracks that span a number of genres, including hip-hop, rock, jazz, classical and R&B, while evaluating volume, clarity and fullness. We also make phone calls to assess both call quality and microphone performance.
During the testing phase, our reviewers wear each pair of headphones for hours at a time throughout the course of a week. Reviewers will make note of battery life and how well it matches the rated battery life provided by earbud makers.
We evaluate earbuds based on our five-point system (1 = worst, 5 = best). If a product hits nearly every mark, it's awarded an Editors' Choice badge.