Finding the best unlimited data plan requires more than just looking at prices and picking the cheapest option. While nobody wants to spend more on their monthly cell phone service than they have to, some unlimited plans pack in more perks, making them a better value than a cheaper option.
Every unlimited data plan also includes unlimited talk time and text. But you can get other benefits like LTE hotspot data, the ability to use your plan when you travel overseas and HD video streaming. We would also consider a wireless carrier's 5G coverage if you're looking to buy one of the best 5G phones.
Finding the best unlimited data plan is especially key these days, as many wireless carriers make it a condition of reaping the biggest discounts in their phone deals. (Look no further than the best iPhone 12 deals to see how signing up for an unlimited plan is part of the conditions you have to meet). Fortunately, we've studied the unlimited data plans offered by AT&T, T-Mobile and Verizon to assess which one best fits the needs of different types of users, especially now that T-Mobile has absorbed Sprint and the latter's unlimited plans have disappeared.
The good news if you're still looking for an unlimited data plan — you've got a lot of options at different prices that will provide you with a virtually limitless pool of data each month. Here's a closer look at the best unlimited data plans for a wide range of different smartphone users. And if you don't need all that data, we've outlined the best tiered data plans among the limited options available.
What is the best unlimited data plan?
Based on our research, T-Mobile's $70-a-month Magenta unlimited plan is the best unlimited data plan. T-Mobile's Magenta plan is not the cheapest unlimited plan out there — that honor goes to T-Mobile's own Essentials plan, which costs $60 a month for individual customers. But the perks in T-Mobile's Magenta plan are pretty appealing, as you get 3GB of LTE hotspot data, the ability to use your data when you head overseas and weekly giveaways.
Verizon features four unlimited plans, offering a different set of benefits that could appeal to you, depending what you're looking for from your monthly cell phone plan. A recent reshuffle means that Verizon's Play More is the best plan if you enjoy streaming media to your phone. Meanwhile, AT&T features a trio of unlimited tiers. Unfortunately, the cheapest plans from either of these two carriers contain too many restrictions.
To include more of the best unlimited data plan options now that Sprint is a part of T-Mobile, we've expanded our search beyond the major wireless carriers to include Visible, Google Fi, Mint and Xfinity Wi-Fi — four carriers offering unlimited plans that will appeal to different types of shoppers. We've also added prepaid options, now that prepaid customers at Verizon and AT&T can get 5G coverage.
T-Mobile only offers unlimited data to individuals at this point (unless you opt for the carrier's prepaid plans), but Verizon and AT&T continue to offer tiered data plans that cost a little less than their unlimited data plans. The best tiered option is Verizon's 5GB a plan, which costs $55 a month with an autopay discount, especially with AT&T offering just a single tiered data plan.
The best unlimited data plans you can get today
T-Mobile's $70-a-month Magenta unlimited plan is the best unlimited data plan if you demand limitless data each month. While the plan would be more appealing if T-Mobile let you stream HD video, for most users, watching 480p video on a smartphone-sized screen won't be too much of a hardship. And if it is, you can pay $15 extra each month for Magenta Plus, which includes HD streaming. (The additional charge for Magenta Plus goes down to $10 if you have a family plan with T-Mobile.) The Magenta plan's $70 rate also includes taxes and fees, so your monthly bill won't fluctuate.
If you'd prefer to pay less each month, T-Mobile's Essentials plan costs $60 a month. You won't get as many travel perks like free texting and an hour of Wi-Fi on Gogo-enabled flights or the ability to use your data plan (albeit at slower speeds) when traveling in 210 countries as you do with Magenta. More importantly, T-Mobile has the right to slow down data speeds for Essentials customers if its network gets congested. And you're on the hook for taxes and fees with T-Mobile Essentials. Stick with Magenta, unless you really want to save that extra $10 each month.
Regardless of which unlimited data plan you opt for at T-Mobile, you'll have access to T-Mobile's 5G network, provided you've got a 5G-capable phone. And you'll be eligible for T-Mobile Tuesday giveaways, which is one of the perks that sets T-Mobile apart from rival carriers.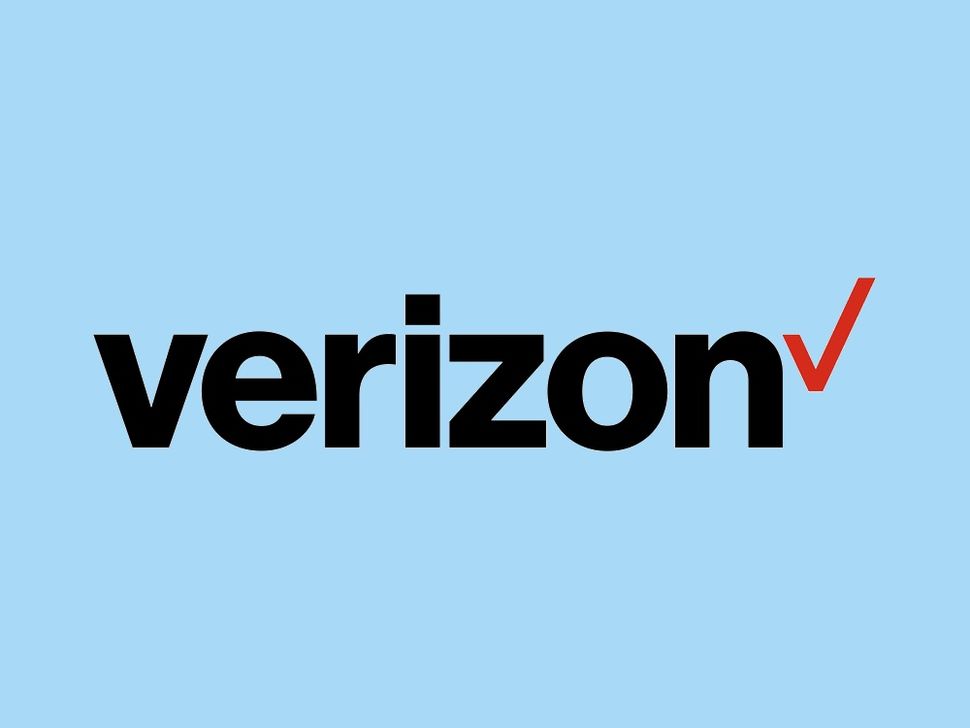 With four unlimited options — two of which cost the same — Verizon isn't going to win prizes for clarity. But at least, it's charging a little less for unlimited data than it was before.
The best unlimited data plan for most users at Verizon is the $80-a-month Play More plan, after an overhaul that brought Disney's bundled streaming services — Disney Plus, Hulu and ESPN Plus — to Play More plans. Play More subscribers also get six free months of Apple Music and a year's subscription to Discovery Plus, on top of 15GB of LTE hotspot data.
Opt for Get More instead — it costs the same $80 as Play More — and you'll only get Disney Plus for free along with six months of Discovery Plus. But in addition to the 15GB of hotspot data and six-month Apple Music trial, Verizon includes 600GB of free cloud storage.
Both Do More and Play More come with 5G service included (provided you're using a 5G-capable phone like the Samsung Galaxy S20 Plus or Galaxy Note 20 Ultra), as does the $90-a-month Get More Plan. That's the most expensive unlimited cell phone plan you can get anywhere, but at least Verizon throws in substantial perks. Hotspot data doubles to 30GB, you get the 600GB of storage included with Get More, and you enjoy the Disney bundle/free year of Discovery Plus that Play More gets. Plus, a full Apple Music subscription comes with Get More.
Start Unlimited is Verizon's cheapest unlimited cell phone plan at $70 a month. Don't expect a lot of perks — just six-month trials of Apple Music, Disney Plus and Discovery Plus. Start Unlimited customers get 5G coverage on Verizon's nationwide network, but need to pay an extra $10 a month for access to higher-speed Ultra Wideband coverage. Verizon can slow Start Unlimited traffic at any time; other Verizon unlimited plans let you use up to 50GB of data before any throttling can take place.
AT&T's Unlimited Elite plan is the carrier's most expensive option at $85 a month. But it's the best unlimited data plan at AT&T if you want HBO Max, as that streaming service is included as a perk for Unlimited Elite customers. You'll also get access to AT&T's 5G network with a 5G-compatible phone along with the ability to stream HD video. AT&T also won't slow your speeds until you've consumed 100GB of data.
If $85 is too much for your budget, consider either the Unlimited Extra ($75 a month) or Unlimited Starter ($65 a month). Extra also includes 5G access plus 15GB of LTE hotspot data. Your speeds won't be throttled unless you used more than 50GB of data. With the Starter plan, AT&T reserves the right to throttle your speeds at any time, though AT&T now extends 5G coverage to its least expensive unlimited plan. Both Unlimited Extra and Unlimited Starter only allow video streaming at SD resolution.
If keeping costs down on your monthly cell phone bill is as important to you as having a limitless pool of data, you'll need to look beyond the big carriers for service. The best unlimited data plan from a discount carrier can be found at Visible, where you'll pay just $40 a month. That rate includes taxes and fees, so you won't see your total bill top that $40 mark.
While Visible may not be a recognized name, you know its network very well. The service is owned and operated by Verizon, so you're using Big Red's network when you connect. While Visible no longer caps speeds on the the network (with the exception of hotspot speeds, of course), your service can be throttled if Verizon's network is congested. Visible now offers 5G coverage through Verizon's network, though at the moment, it's limited to customers who have iPhone 12s, the Galaxy S20 Plus, Galaxy S20 Ultra and the Blade X1 5G.
Other wireless services offer better perks with their unlimited plans, but Visible is hard to beat if the most important perk is a low monthly bill.
If the price of AT&T's other unlimited plans put you off, you can always go the prepaid route. And honestly, AT&T's Unlimited Plus plan is a pretty good deal.
Prepaid plans generally don't offer a lot of benefits, but AT&T's plan is the exception. Unlimited Plus includes perks like HD video streaming, 10GB of mobile hotspot data and 100GB of personal cloud storage. You also get access to AT&T's 5G network — something not available to the carrier's other prepaid plans.
Note that AT&T has another unlimited prepaid plan that's $10 cheaper, at $50 a month. (That's after a $5 discount.) But it lacks the same perks, so in this case, it pays to upgrade.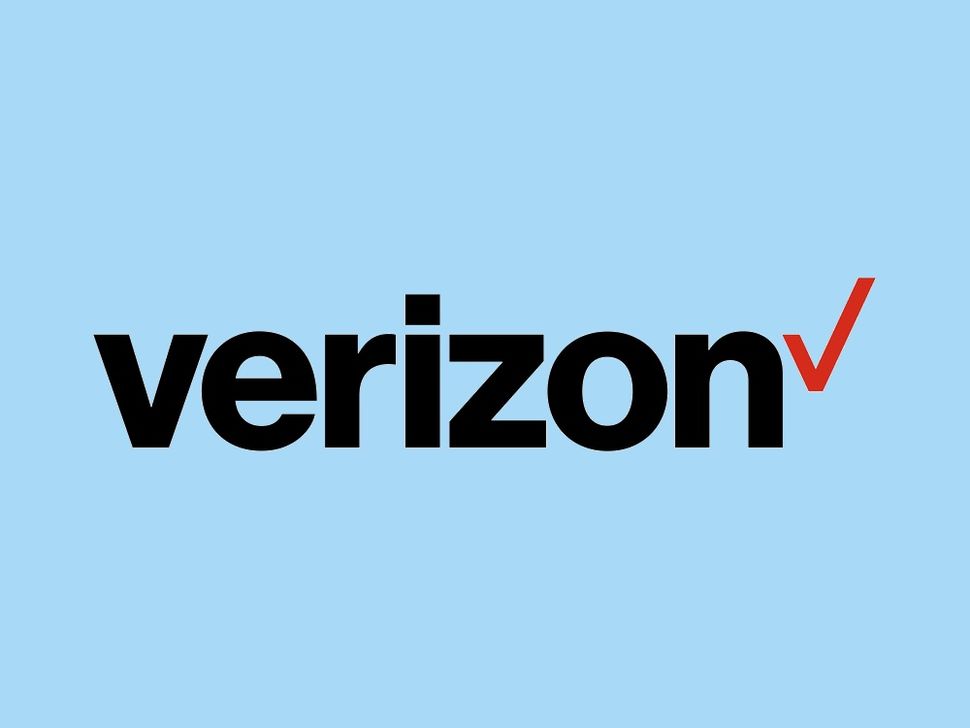 Verizon's prepaid unlimited plan costs more than AT&T's prepaid option, but discounts kick in very quickly. Sign up for autopay and you immediately save $5 on your monthly bill. Then Verizon takes off another $5 off if you stay with the carrier for three months and nine months. That means after nine months, you'll pay $60 for unlimited data.
Verizon has a cheaper unlimited plan for prepaid users, but this one includes both 5G nationwide coverage as well as access to Verizon's high-speed Ultra Wideband network. (You will need a 5G-compatible phone.) The more expensive unlimited prepaid plan also includes 10GB of hotspot data at both LTE and 5G speeds.
Google Fi's unlimited data plan is not the cheapest one you'll find. In fact, it costs as much as T-Mobile's Magenta plan. But if you do a lot of traveling, Google's wireless service is the place you want to turn to for coverage for the best international phone plan.
That's because Google doesn't charge you extra for texting or data when you travel in 200-plus countries. That means you can use your plan like you always do when it's time to check email, post photos or text a friend. (Voice calls cost extra, though you aren't charged for calls placed over Wi-Fi.)
Google Fi has some other advantages, particularly if you used a phone that's optimized for the wireless service — one of Google's own Pixel devices (the Pixel 4a, Pixel 4a 5G or Pixel 5), the latest Samsung Galaxy S and Note flagships, or either the Moto G Power or Moto G Stylus. That way, your phone can switch seamless between the different wireless networks Google Fi uses for its coverage. But just about any smartphone can work with Google Fi, including Apple's iPhones. 5G phones on Google Fi can also connect to the 5G towers from T-Mobile and Sprint that Google uses to provide its network coverage.
Mint Mobile offers unlimited data at a price that's hard to beat. You'll pay just $30 for service, which is $10 less than Visible's monthly rate. However, that $30 rate comes with a catch.
You'll pay $30 for the first three months of service, but after that, the rate climbs to $40-a-month for another three month commitment. If you want to keep the $30 monthly rate, you'll need to sign up for a 12-month plan. That takes away some of the flexibility that makes low-cost wireless providers so appealing.
Should you opt for Mint, you'll be using T-Mobile's network, including its 5G coverage provided you've got a compatible phone. Unlimited plans get 5GB of mobile hotspot data, and you'll be able to stream video at 480p. You can also make calls to Canada and Mexico for free.
If you already get your internet service from Comcast, Xfinity Mobile makes a lot of sense as your wireless provider. The service, which requires you to have an Xfinity internet account before you sign up, offers coverage through Verizon's cellular network and Comcast's own array of Wi-Fi hotspots.
That allows Xfinity Mobile to offer wireless service for less than you'd pay at larger carriers. Here, an unlimited plan costs just $45 a line and for months where you won't need a lot of data, you can switch to by-the-gig pricing. Because you're using Verizon's network, you also get 5G coverage, if you've got a compatible phone.
Xfinity's unlimited plan restricts you to streaming video in standard definition unless you pay extra, and there are few perks to the plan. But otherwise, this is a smart way for existing Xfinity customers to save on their wireless bill
The best thing to say about T-Mobile's prepaid unlimited plan is it gives you the chance to save on the pricier Magenta plan. A $50 prepaid option gives you unlimited data, but not much else. Unlike T-Mobile's regular plans, taxes and fees aren't baked into the price, so your bill will vary slightly from month to month.
A more expensive option is available for $60 and includes 10GB of LTE hotspot data — the $50 plan restricts you to 3G speeds. But at that price, you're better off opting for the T-Mobile Essentials plan.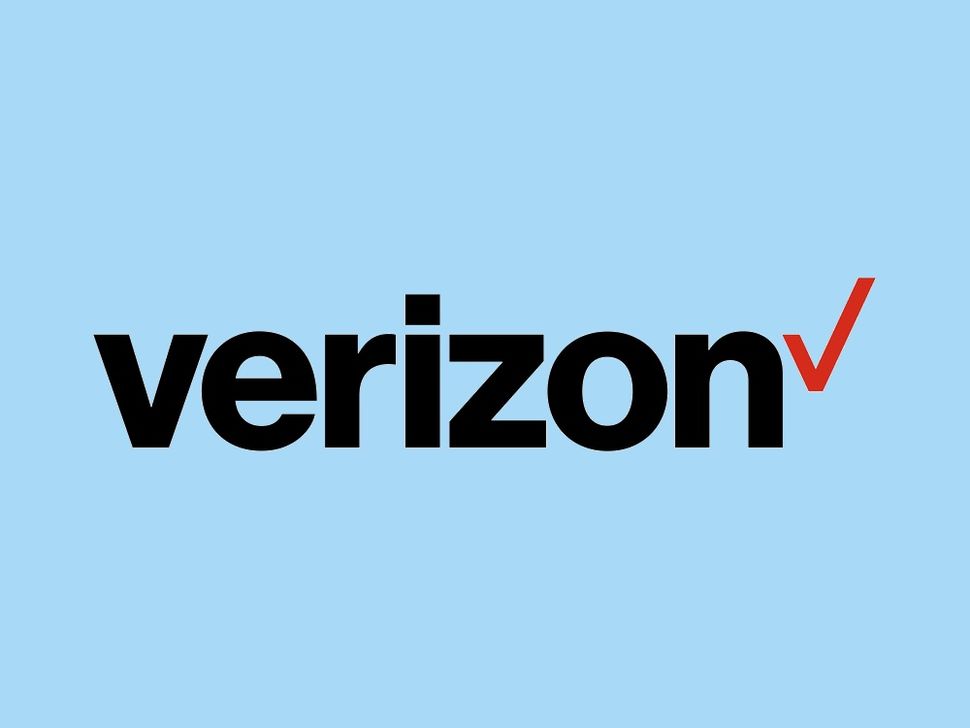 Wireless carriers favor unlimited data plans these days, with T-Mobile and Sprint even eliminating plans with data allotments. But tiered plans still exist for smartphone users who don't want to pay for limitless data, and Verizon has the best tiered data offering.
This 5GB plan costs $40 plus a $20 monthly access fee. However, you lower your monthly cost to $55 by enrolling in autopay. That 5G of data is more than enough to get by if you don't do a lot of video streaming. And if you're worried about being socked with charges for going over that 5GB limit, Verizon's Safety mode slows your speeds for the rest of the billing cycle after you've used up your data. Any unused data gets carried over to your next month of service.
Verizon expanded its tiered data plans to add a 10GB option that costs $65 a month after an autopay discount. That's only $5 less than Verizon's cheapest unlimited plan, though, so at that point, you may be better off turning to an unlimited option with Big Red.
AT&T has changed its tiered data plans, and not necessarily for the better if you like choice. The old 9GB and 3GB plans making way for a 4GB option. That $50-a-plan is cheaper than Verizon's tiered data plan, but you can't opt for more data. In fact, go over your limit, and you'll need to pay another $10 a month for 2 more gigabytes. There's no rollover data like the old tiered plans featured, either.
Clearly, AT&T wants to push subscribers who need more data to sign up for an unlimited plan, but people who don't need a lot of data each month might find this $50 option more appealing, even without much in the way of perks.
How to pick the best unlimited data plan for you
Besides making sure to choose a carrier that offers good service in your area — check out our guide to the fastest wireless networks in addition to asking friends and family about coverage — consider both price and perks. With the best unlimited data plans ranging in price from $60 to $90 per month, pick the plan that fits in your budget. Also consider what benefits each wireless carrier includes with their different tiers of unlimited data.
Wondering if you need unlimited data? Unless you're streaming video and music fairly regularly, you probably can get away with a tiered data plan, like the ones offered by AT&T and Verizon.
One caveat about unlimited data: It's not totally without limits. AT&T reserves the right to start throttling data at 50GB for Unlimited Extra and 100GB for Unlimited Elite; Unlimited Starter customers can be throttled at any time. Verizon is able to slow data after 50GB are used by Do More, Play More and Get More customers. T-Mobile also lets you use 50GB of data before throttling can begin.