Am I being hyperbolic to say that a new Harry Potter series coming at the Max streaming service (that's the new version of HBO Max that debuts on May 23rd) sounds like the worst idea I've ever heard of? Possibly.
But I can't stop thinking it, so I'll own my confidence that Warner Bros. Discovery's big decade-long bet on a TV series that adapts the seven Harry Potter books is the worst (if not one of the top 5 worst) ideas I've heard in ages.
I definitely understand the arguments that nobody should try and get into more business with Potter-verse author (and executive producer) J.K. Rowling because of the views about trans women and men she espouses.
You don't even need to bring that up, though. The Harry Potter series seems like a big mistake for other reasons, and here's why:
It's too soon for a Harry Potter reboot
12 years. It's only been 12 years since Harry Potter and the Harry Potter and the Deathly Hallows Part 2 hit theaters. That, alone, is too short a time window to say "let's tell that story again." It's only slightly more restrained than 2012's The Amazing Spider-Man coming five years after 2007's Spider-Man 3.
Oh, and Warner Bros. has already proven how trying to squeeze more magic from the wand doesn't work. Over the last seven years, we saw three more movies from the Potter-verse, and each reaped a lower box office haul than the one before.
2016's Fantastic Beasts and Where to Find Them made $811 million worldwide, a far cry from the final Harry Potter movie's $1.3 billion haul in 2011. Then, 2018's Fantastic Beasts: The Crimes of Grindelwald pulled in $648 million, and 2022's Fantastic Beasts: The Secrets of Dumbledore made $404 million, less than half of the first.
So, yes this new Harry Potter series will be more detailed than the movies — a TV season gives you more time to show life at Hogwarts than a movie does. But it also just screams "shameless cash grab" as much as the Fantastic Beasts series did.
Recasting Harry Potter sounds like a nightmare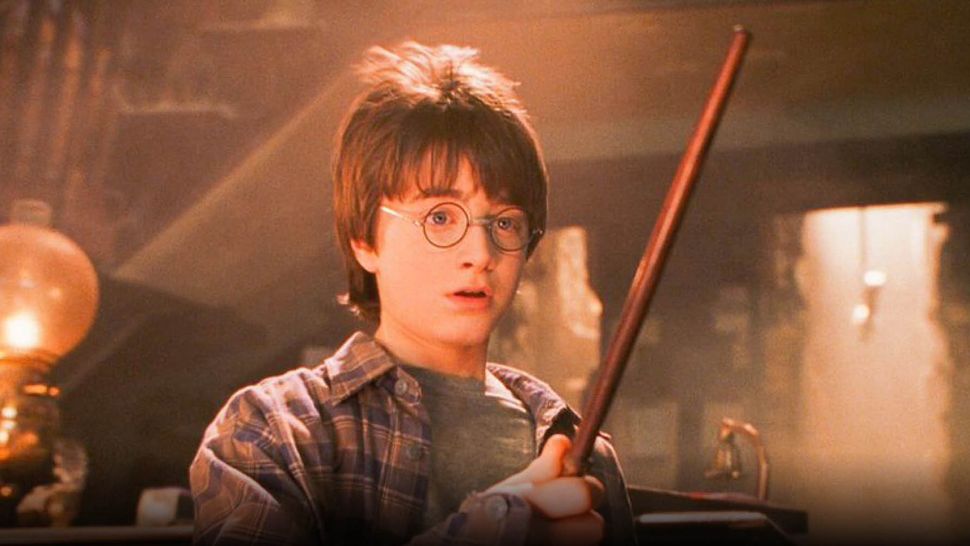 As someone who loved the Harry Potter books and movies when they came out (but admittedly hasn't consumed anything within the universe in ages), I have a certain affinity for the likes of Daniel Radcliffe, Rupert Grint and Emma Watson. And because of the popularity of the films, I'm sure I'm not alone.
And those actors practically owning those characters means casting this show is going to be a big problem. One would hope that the Harry Potter fandom would welcome a whole new cast in with welcome arms. That said, the previous cast are so fresh in our memories, so it's hard to imagine any actor trying to be "the new Harry Potter."
And it's not just for the main kids. Yes, they were able to recast Dumbledore with Michael Gambon when Richard Harris passed away, but they kinda had to — in order to stay true to the books and finish the movie. Stepping into Alan Rickman's cloak to be the new Severus Snape? That just seems like a task too tall. At best, they will be able to bring back some of the original actors for cameos in other roles — not sure who, but it sounds likely.
With a decade or two more distance between us and the original Harry Potter movies, this could make sense. But with this short window between the first eight films and this new show, I can't help but be concerned that this new batch of kids will feel like imitators, no matter how well-cast they are.
Outlook: A 10-year series order is hilariously bold
There's a brilliant and impressive hubris in HBO's announcement that this series adapting "Rowling's Harry Potter books will become a decade-long series." Sure, they may not have financially committed to that up front — zero names are attached beyond Rowling herself — but the declaration is somewhat preposterous.
And it reminds me of Amazon committing to five whole seasons of The Rings of Power, its Lord of the Rings show.
Because as much as Amazon believes in that series? The Hollywood Reporter's sources say it only had a 37% completion rate in the U.S.. That is an abysmal number when its insiders note that 50% "would be a solid but not spectacular result." Hopefully, enough people started The Rings of Power (another big, bold bet on a beloved IP) that a third of that group is enough for Amazon to not be throwing good money after bad.
Surely, the Harry Potter series will be better than The Rings of Power, though my own personal opinion is that most shows are better than TRoP. However, there's one big difference between the two series: Amazon didn't get complete rights to the Lord of the Rings stories, and so its show has to tight-rope walk around things they can't mention. And because of that, it makes a lot of weird — and unfaithful to the material — choices along the way.
So, to the execs who are hunting for Harry Potter and the Treasure of 10 Years of TV? I gotta say: good luck. This looks like you're biting off more than even Hagrid could carry.
More from Tom's Guide