HBO Max and Discovery Plus merger event recap: What you need to know about Max
It's time to meet 'Max'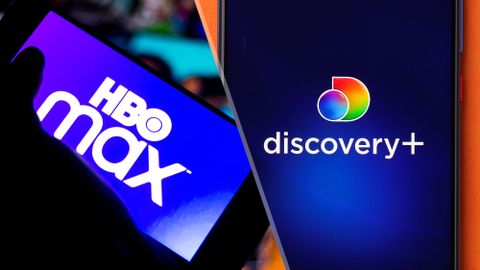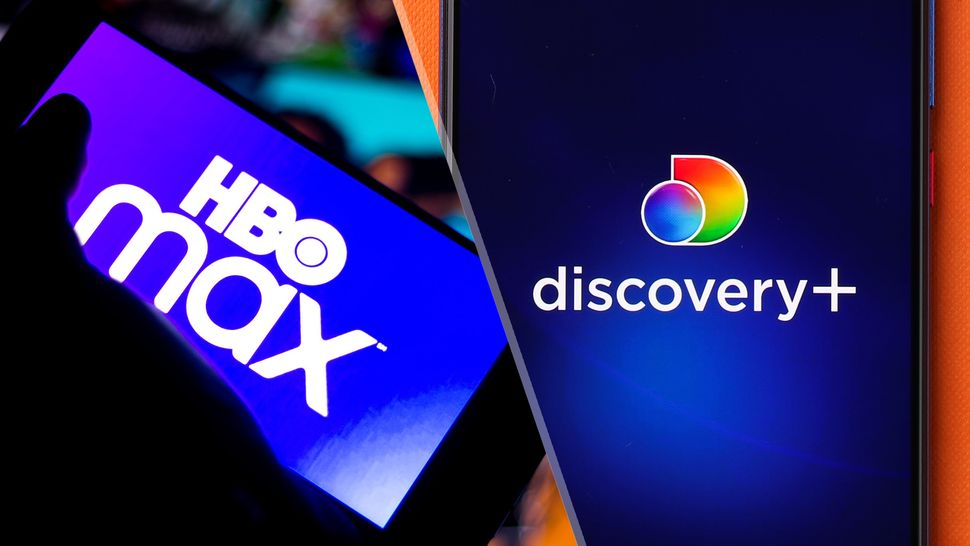 (Image: © Shutterstock)
And there you have it: Warner Bros. Discovery is turning HBO Max into Max. At a press event today (April 12) that began at 1 p.m. ET (10 a.m. PT / 6 p.m. BST / 4 a.m. AEDT), we saw how HBO Max will become Max, and gain a lot of content from Discovery Plus — another root of the WBD tree.
Yes, it's just Max. Like Cinemax, if you remember that. The Max streaming service will house and stream content that stretches across a very wide range. Much like how rival Netflix has everything from Stranger Things to Love Is Blind, Max will try and be everything to everyone.
It will house the best HBO Max shows, such as Succession, The Last of Us, The Sopranos, The Sex Lives of College Girls and the best HBO Max movies, as well as unscripted reality programming such as Dr. Pimple Popper and the 90 Day Fiancé universe.
And at the event, we learned details on pricing, release date and more, along with big news on upcoming shows. Another Game of Thrones prequel was announced, as was a new Harry Potter TV series.
The HBO Max and Discovery Plus merger, though, as leaked will not take Discovery Plus away. Early reports that Discovery Plus will continue to be offered as a standalone service turned out to be true.
The end goal of this is — as expressed by WBD CFO Gunnar Wiedenfels in March of 2022, uniting the company's own properties. He stated: "One of the most important items here is that we believe in a combined product as opposed to a bundle… We believe that the breadth and depth of this content offering is going to be a phenomenal consumer value proposition."
Whether this change will be welcomed by customers remains to be seen, because it creates a specter of a price hike.
The biggest new from the Max event
Yes, Max is the name of the new service
Max is coming May 23rd
Max will have the same $10 per month with ads and $16 per month ad-free pricing — and a $20 per month ultimate plan adds 4K HDR with Dolby Atmos and more.
Refresh
We're not clear how long Max will be able to go without a price hike, but one feels more than likely. As you'll see below, Discovery Plus costs either $5 per month with ads or $7 without ads, and it's hard to see a world where that's given away for free for long. Especially if Discovery Plus stays as its own thing.
And while we can't estimate the timeline for when such an increase would happen, it would likely be gradual at first. Ad-free HBO Max already went up by $1 per month earlier this year, anyway.
Okay, folks, we're in the virtual lobby for the live event, which is pumping upbeat tunes while we wait for everything to kick off at the top of the hour. Not sure what surprises to expect, but I have one request.
Per Sunday's events, it would be fantastic if Logan Roy himself, Brian Cox, opened the event. He'd probably swear, but it would be worth it.
And now we're hearing a huge block of things that Warner Bros. Discovery has to say for legal reasons, so it has to be starting in moments!
And, since Warner Bros. Discovery is celebrating the 100 years of Warner Bros. this year, we're kicking off with a montage of the history of the company, its many shows and brands. Everyone from Daniel Radcliffe to Oprah to Chip and Joanna Gaines wished WB a happy 100th birthday.
They even had a clip from the fantastic Barbie trailer!
David Zaslav, the WBD CEO, is out first. So much for my dream of Brian Cox kicking things off.
Zas is talking about the shared sense of pride and responsibility throughout Warner Bros., and how the company celebrated its 100th anniversary last week. "It's a moment in time. It's our time. It's our chance. Everything is possible."
"What stories are we going to tell?" Zas says, as if today is about the stories they tell — and not the service they're announcing. They're not going to debut trailers today, right?
It's Max! It's official. Zas says "Max offers something truly distinct and appealing. It's the one to watch."
"The one to watch," I should note, is the tag line.
Zas claims that Max has the largest TV library in the world.
Zas lists Warner Bros. Pictures, DC Studios, Warner Bros. Television, its unscripted properties among the brands. Peacemaker, Abbott Elementary and All American are also rattled off.
Zas says that Max is easy to navigate, which, as I've said below is one of my concerns. He also says that HBO Max drives subscriber acquisition, and that Discovery drives subscriber retention. Which is an interesting way of putting it. And news and sports are also important, and "in a couple of months" they'll tell us how those complement their strategy.
Zas brags about how their new episodes air weekly and generate conversation and cultural impact, a passive shot across the bow at Netflix's binge-drop model.
And that's it for Zas.
Out next, JB Perrette — President & CEO - Global Streaming & Games · Warner Bros. Discovery.
JB talks about how we live in the era of "peak confusion," and the messaging is clear — Max will be pitched as having everything, so you don't need to have multiple services. It's enough.
Multiple tiers, though, will change that.
JB rattles off the four big problems from consumers: too many services, too much content, too hard to discover content and that it's all too expensive.
JB rattles off their top-ranking numbers for hosting Oscar and Emmy winning movies and shows, and how their series have the highest average numbers on IMDb.
JB promises a new and enhanced user experience — and at a great value, at "one great price." Again, I ask: what about the tiers?
Oh, and the Max color is blue, as they're ditching HBO Max's purple. Art to come once WBD releases the press assets.
Max is coming on May 23rd!
JB is talking about Max as a potential new opportunity for their expertise in animation to win — something that animation fans would grouse about after they killed off a bunch of animated shows on HBO Max.
Here's the Max logo! It's simple and direct, and the circle inside the 'A' calls back to the old HBO logo.
JB is leaving for now, but will be back to show us the user experience.
Casey Bloys, chairman and CEO of HBO & Max content, is now up.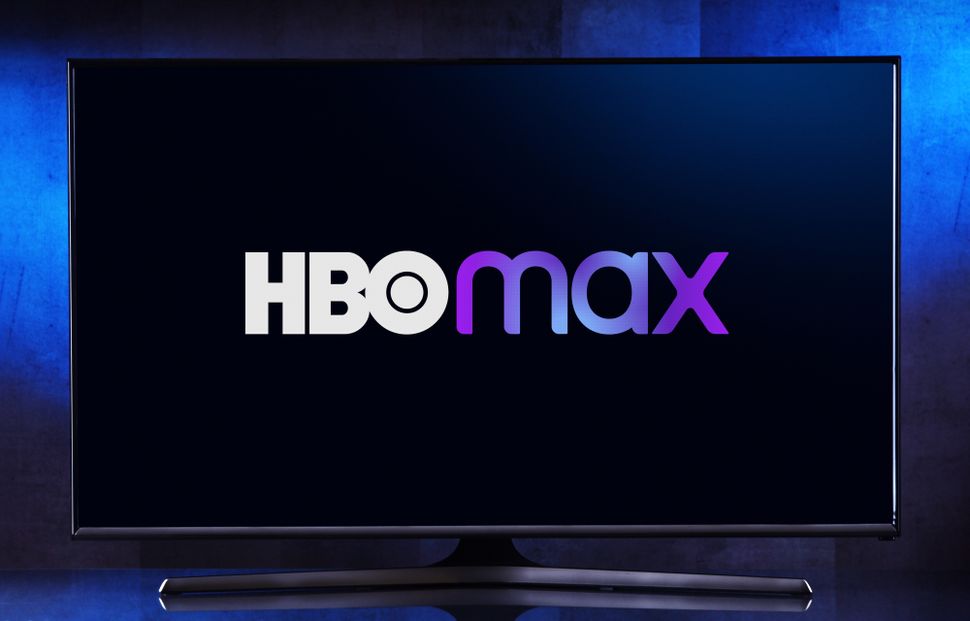 For those worried about how the "HBO" has been taken out of the title, JB Perrette has a pull quote for you: "HBO is not TV, HBO is HBO. It needs to stay that way, which is why we will privelege it in the product experience, and also not push it to the breaking point."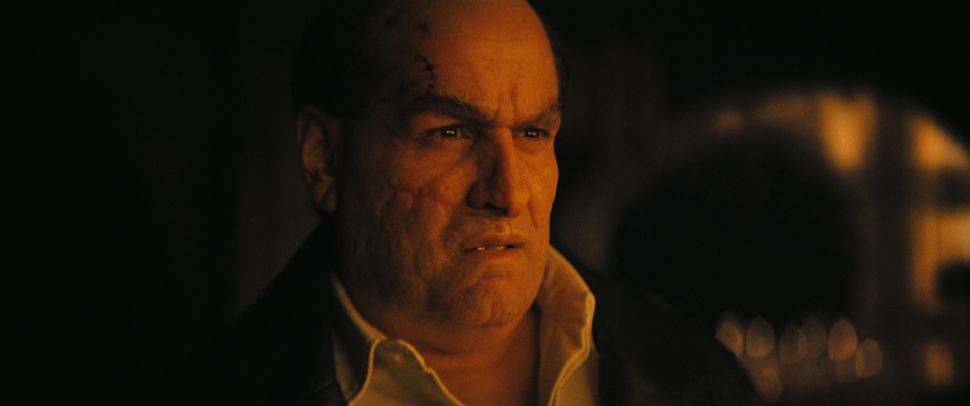 They're streaming a first look at the The Batman's spinoff Penguin series that just began production. It's labeled as a "Max Original" series. So, HBO Max Originals are now Max Originals.
The teaser shows Penguin calling himself the new kingpin of Gotham.
Watch it above!
The Penguin is an 8-episode series.
A Conjuring series is coming to Max, and a new The Big Bang Theory spinoff is coming from Chuck Lorre.
The Flight Attendant, Hacks, The Sex Lives of College Girls are highlighted as big shows on Max, and the upcoming new sports gambling series How to Be a Bookie is now showing a preview trailer.
Projects from Robert Downey Jr. and the Will Arnett, Jason Bateman and Sean Hayes podcast Smartless are also coming.
A new Chip and Joanna Gaines show — where they work on a hotel in downtown Waco, TX, has been announced and teased.
Chip and Joanna Gaines take on most ambitious project to date with #FixerUpperTheHotel, to premiere this November: https://t.co/gYcVgEw7XF #StreamOnMax pic.twitter.com/KCUL73cN63April 12, 2023
Now, we're talking movies, and they're actually acknowledging Shazam! Fury of the Gods and The Flash. Blue Beetle, Barbie and Dune Part Two are also teased. Now they're showing a new look at The Flash.
A new series from the 90 Day Fiancé producers that focus on American bachelors and a dozen women who don't speak English, is revealed. It's called Love & Translation.
Ciao House, a new Food Network cooking competition series in Tuscany has me very hungry.
Rick and Morty The Anime is teased, and a Barbie Dream House Challenge hosted by Ashley Graham is revealed.
One of the world's most iconic toys will become reality when @HGTV taps into the zeitgeist of Mattel's Barbie® in its new competition series, #BarbieDreamhouseChallenge, set to premiere on HGTV and stream on Max this summer: https://t.co/W0oW70lhgN #StreamOnMax pic.twitter.com/dsy1wTx6pLApril 12, 2023
The highly anticipated animated family adventure series #Gremlins: #SecretsoftheMogwai premieres Tuesday, May 23 on Max: https://t.co/S9lKuU5eFE #StreamOnMax pic.twitter.com/cZjSuFJAqbApril 12, 2023
A new Tiny Toons Looniversity show is coming, an animated Peter & The Wolf project featuring original illustrations and music from creators Bono and Gavin Friday and the Gremlins: Secrets of the Mogwai animated series from Steven Spielberg weret announced. James Ha, Ming-Na Wen and many other faves are contributing their voice work for the Gremlins series.
True Detective: Night Country with Jodie Foster, The Regime and The Sympathizer (from Park Chan-wook) are teased, and clips are being shown for each.
That's your first look at Rick & Morty: The Anime.
The first teaser for True Detective: Night Country is properly unsettling, but we're trying to avoid getting our hopes up.
.@HBO releases official teaser for the limited series #TheRegime, starring Academy Award®-winner Kate Winslet and directed by Stephen Frears and Jessica Hobbs, and written by Will Tracy: https://t.co/UKAOvXgtPU #StreamOnMax pic.twitter.com/AAMHLal3b1April 12, 2023
Here's the first teaser for the Kate Winslet-led The Regime from Stephen Frears (High Fidelity) and Jessica Hobbs. Looks fantastic.
.@HBO releases the official teaser and a new photo for the original limited series #TheSympathizer, based on Viet Thanh Nguyen's Pulitzer Prize-winning novel of the same name: https://t.co/wKi37djGHf #StreamOnMax pic.twitter.com/UzNK6HR6daApril 12, 2023
Park Chan-wook's The Sympathizer looks excellent.
JB is back to talk about the marriage of the services, and he's talking about how they didn't always get things right for HBO Max and Discovery Plus.
The first of four metrics he's pushing — as she shows the home screen with Shazam: The Fury of the Gods — is:
Increased engagement — which he says they'll do by surfacing unwatched content better. 75% of the viewing is driven from the home screen, unlike on Discovery Plus where the home screen isn't a major driver.
Genre hubs (which HBO Max had), and more user-optimized recommendations will be there on Max.
The what to watch next recommendations will be personalized and on every platform. Also, a built-in kids profile will be in accounts from launch.
Up next, he's talking about improved retention to reduce churn (people canceling and coming back). They're trying to make sure customers know their accounts can't be renewed because of payment issues. Paypal will be added as a payment method.
Monetization improvements are also teased, with more info coming in May.
Here's the big "how it will happen" news: on May 23rd, most platforms' HBO Max apps will update to Max. Others will get a notification that they need to download Max.
Usernames, passwords, profiles, billing and history will carry over.
Discovery Plus subscribers will be able to keep their experience.
Discovery Plus is referred to as a profitable streaming service. HBO Max didn't get that compliment.
Pricing is confirmed! Max will have the same $10 per month with ads and $16 per month ad-free pricing, and they're adding a $20 per month ultimate plan with 4K HDR with Dolby Atmos.
The $10 and $16 plans have 2 concurrent streams with HD quality, and the $16 plan offers up to 30 downloaded pieces of content. The $20 Ultimate plan has 4 concurrent streams and 100 downloads.
The Max ad campaign features Jason Momoa, Issa Rae, Chip and Joanna Gaines, footage from the Elvis movie, Euphoria, Game of Thrones, Winning Time and The White Lotus.
And Casey Bloys is out for final announcements — and it looks like a new Game of Thrones show.
A Knight of the Seven Kingdoms: The Hedge Knight, 100 years before GoT, from exec producer George R.R. Martin, about Duncan the Tall and his squire Egg. Ryan Condal is on board.
Here's the official copy from HBO:
The "Game of Thrones" prequel series will be written and executive produced by George R.R. Martin and Ira Parker. Ryan Condal and Vince Gerardis will also executive produce.
A century before the events of "Game of Thrones," two unlikely heroes wandered Westeros… a young, naïve but courageous knight, Ser Duncan the Tall, and his diminutive squire, Egg. Set in an age when the Targaryen line still holds the Iron Throne and the memory of the last dragon has not yet passed from living memory, great destinies, powerful foes, and dangerous exploits all await these improbable and incomparable friends.
And, yes, a multi-season Harry Potter series to be told over the next 10 years, is coming.
That new Potter series will be "a faithful adaptation of all seven books," and J.K. Rowling is serving as executive producer.
Zas is back to close out the show.
HBO dropped the official copy for the Harry Potter show:
The series will be a faithful adaptation of the beloved "Harry Potter" book series by author and executive producer, J.K. Rowling. From Warner Bros. Television, the new Max Original series will be available on Max in (US) and globally once produced.
The stories from each of Rowling's Harry Potter books will become a decade-long series produced with the same epic craft, love and care this global franchise is known for. The series will feature a new cast to lead a new generation of fandom, full of the fantastic detail, much loved characters and dramatic locations that Harry Potter fans have loved for over twenty-five years. Each season will be authentic to the original books and bring Harry Potter and these incredible adventures to new audiences around the world, while the original, classic and beloved films will remain at the core of the franchise and available to watch globally.
And that's a wrap!
Thank you for joining me, and stick around Tom's Guide for all the info on Max and the rest of the streaming landscape.