The DC Comics Universe (now known as the DC Universe and DCU) — has gone through some rough times in recent years. The Synderverse started with some promise, but by the end totally fell apart. Its climactic Justice League movie? Even with two versions, from two different directors, neither was any good.
Thankfully, DC seems ready to put its failures from the past decade out of sight and out of mind. James Gunn is now in charge alongside buddy Peter Safran, and earlier this year presented a slate of 10 DCU movies and shows that will serve as the roadmap for DC's great reset.
Noticeably absent from that roadmap was Shazam: Fury of the Gods (colloquially Shazam 2). Gunn does give it a brief mention, alongside the upcoming DC Movies The Flash, Aquaman 2 and Blue Beetle, but after about 10 seconds he's already moved on.
Unfortunately for Shazam 2, that could partially explain why the movie has essentially flopped. According to Box Office Mojo, the movie has barely cracked $120 million, a paltry sum for a big-budget superhero film.
Critics have not been kind either: both Metacritic and Rotten Tomatoes rate the film as definitively mediocre. The latter rates it latter only 3% higher than Ant-Man and the Wasp: Quantumania, though the Rotten Tomatoes audience score is a surprising 86%.
And guess what? I haven't seen it. And I'm not going to see it. You want to know why? Because from what James Gunn has said so far, it seems Shazam 2 will be irrelevant. So why would I waste my time with a mediocre film that ultimately won't matter? I already wasted my time with the aforementioned Ant-Man sequel, and that was only because I worry I'll feel left out if I miss a Marvel movie or show.
This brings me to my point. It's okay that Shazam 2 flopped because at least James Gunn has sold me on a vision that I'm interested in — which is more than I can say for Marvel. Let's get into why.
After The Flash, the new DCU will touch properties I would never have expected
When I listen to James Gunn talk about the new DCU, I can tell that he has a passion for the properties he's chosen. There's no Superman origin story, no Batman origin story, no bonding over mothers named Martha. Instead, we're getting a movie about The Authority and a Booster Gold HBO Max series.
Yes, you read that right. DC, a company that has struggled to get its biggest characters right over the past decade is making a show and a movie about characters that most of you may have never heard about. And that's awesome. It gets me excited.
Booster Gold is a fun character — basically a superhero who's a failure before he travels through time to gain the public's love — with incredible depth. And the idea that we're getting an entire film on The Authority, a group of superheroes from outside the main DC Comics imprint that weren't exactly concerned with collateral damage? I can tell you that I was truly shocked when James Gunn said that was in the works.
And you can tell how excited Gunn is too in the announcement video. You can hear it in his voice as he gets slightly hysterical talking about Waller, which looks set to be a follow-up to Gunn's Peacemaker TV series and focuses on the titular Amanda Waller, with Viola Davis returning to play Waller. There's a smile on his face as he speaks of Lanterns as "True Detective with a couple Green Lanterns" and his volume goes up a couple notches as he unveils The Authority.
Gunn flashes his comic book nerd bonafides in this announcement too. He talks about how Damian Wayne is his favorite Robin, and why that's the reason he chose Damian as the Robin to focus on with The Brave and the Bold, a Batman movie that will hopefully involve zero pearls falling to the asphalt of Crime Alley. He references how Tom King's Supergirl: Woman of Tomorrow was one of his favorite comics, and that's why he's turning it into a movie. It wasn't just a spec script floating around or another rehash of something we've already seen before.
Yes, there's still Batman, Superman and Wonder Woman. Familiar faces will be aplenty in the DCU under Gunn, for sure. But the stories feel totally different and fresh — something I can't say for Marvel recently.
Marvel has not impressed me since Loki season one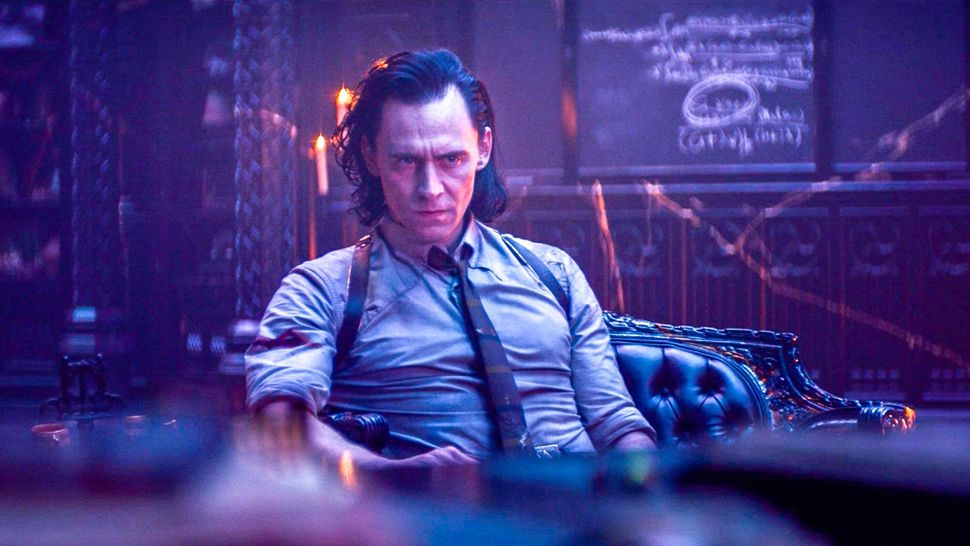 I know I'm not alone when I say watching Marvel content has largely been a chore since the end of Phase 3. To be fair, some of the fall-off should be expected — Marvel had an incredible Phase 3 that would be tough for any studio to replicate. Plus, they needed to establish whole new storylines and characters in Phase 4 of the Marvel Cinematic Universe (MCU), and the death of Chadwick Boseman was a tragic unexpected blow that Marvel obviously can't be blamed for reeling from.
But even accounting for all that, there's been some real misses. Marvel has largely failed to stick the landing in its TV shows, with Loki season one being the rare exception. And the movies haven't been much better.
To be fair, a lot of it has been, well, fine. There's nothing truly offensive about what we've seen from Phase 4 and the start of Phase 5, with the exception of the Eternals movie and the Moon Knight series. Coincidentally, these were the two things I was the most excited for from Marvel because they were unexpected storylines. They are the equivalent of James Gunn pulling out Booster Gold and The Authority for his DCU. Unfortunately, they were also bad for the most part, and I won't be watching them again anytime soon.
In fact, that's probably the easiest way to describe Marvel's current problem. Everything they've put out since Avengers: Endgame, I won't be rewatching any time soon. That would be unthinkable to say about some of the films that proceeded Endgame, such as Captain America: Winter Soldier and Thor: Ragnorok. An MCU rewatch used to be something to get excited for, and now it wouldn't even be something I suggest doing.
Outlook: I am here for James Gunn's DCU vision — and so should Marvel fans
Look, if you're a Marvel fan, I'm not here to tell you that you shouldn't watch the upcoming Marvel movies and shows. If you want to enjoy the characters you've come to know and love, I support you 110%. But I'm also here to say that if you want to fall off the bandwagon, that's okay too — because I think I'm right there with you.
More than that, I hope everyone gives the upcoming DC movies a chance, because if it succeeds it'll be a boost to superhero movies the same way the success of the first MCU movies changed everything. It was a big deal that someone successfully made an Iron Man movie, a character that was B-level at best for many fans prior to the first Iron Man movie.
That's what made those movies so special. They felt new, like something we hadn't seen before. When James Gunn's Guardians of the Galaxy Vol. 1 came out, it was shocking that it had even been made, let alone that it would now be getting its second sequel. And with this new slate of DCU movies, Gunn looks set to recapture that Marvel magic by including The Authority and Booster Gold in the same universe as Batman and Superman. That's — finally — something that has me excited again.
More from Tom's Guide