The list of upcoming DC movies just got a big injection of new from James Gunn and Peter Safran's DCU. So, while Wonder Woman 3 and Black Adam 2 are basically scrapped, we have new Superman and Batman titles and much more coming soon — as we learned when James Gunn announced 10 DCU movies and shows.
James Gunn and Peter Safran have been named the new architects of the DCU, which is pretty exciting. We came up with 5 ways James Gunn can save the DC Universe. However, Gunn is reportedly already making big changes to the upcoming DC movies slate.
Here's a rundown of all the upcoming DC movies, including ones that are still in the early stages of development. You'll need to see these on the big screen though or risk FOMO. HBO Max is no longer guaranteed to these films 45 days after they are released in theaters.
Upcoming DC movies with release dates
Blue Beetle (August 18, 2023)
DC's first Latino superhero movie features Cobra Kai's Xolo Maridueña as Mexican-American teen Jaime Reyes, who gains superpowers after bonding with an alien scarab. Angel Manuel Soto directs off Gareth Dunnet-Alocer's script.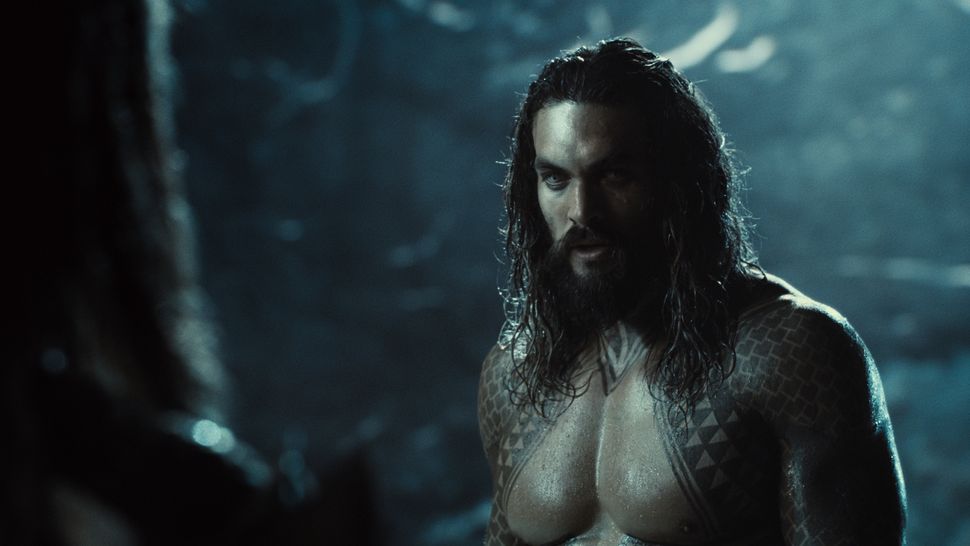 Aquaman and the Lost Kingdom (December 25, 2023)
James Wan's Aquaman became the highest grossing DC movie of all time, so a sequel was a no-brainer. All major cast members are back, including Jason Momoa as Arthur Curry/Aquaman, Amber Heard as Mera, Patrick Wilson as Orm, and Yahya Abdul-Mateen II as Black Manta. Filming begins this summer.
Joker: Folie à Deux, a DC Elseworlds movie (Oct. 4, 2024)
Lady Gaga joins the cast as Harley Quinn in this musical sequel that will feature Arkham Asylum.
Superman: Legacy, the first DCU movie (July 11, 2025)
Reportedly stars David Corenswet as Superman and Rachel Brosnahan as Lois Lane. Gunn is writing this movie, and it's not an origin story.
The Batman 2, a DC Elseworlds movie (Oct. 3, 2025)
Plot details aren't available yet, but this movie got a release date alongside James Gunn's big DCU announcement. It was also revealed that The Batman 2 and Joker 2 will be Elseworlds titles, as DC's using that branding to distinguish non-DCU films.
Upcoming DC movies in development
Untitled Superman reboot
Ta-Nehisi Coates is attached to write the script, with J.J. Abrams producing. Warner Bros. reportedly is looking for a Black director and a Black star to play the Man of Steel.
Wonder Woman 3 (seemingly canceled)
Patty Jenkins was set to write and direct, with Gal Gadot on board to reprise her role as Diana Prince. However, this apears to be dead.
Supergirl: Woman of Tomorrow
Tom King's run on Supergirl will be the basis for the first Supergirl movie. This will be a sci-fi film about a jaded Supergirl who had to see everyone she loved perish.
Comics cult hero Booster Gold is getting an HBO Max series that's basically about impostor's syndrome as seen through a loser hero who travels back in time to our day to find the public's love.
A new Swamp Thing movie is official, and will provide a "very dark horror story" about the origins of the character.
Animated TV series called Creature Commandos, including Weasel from The Suicide Squad and Rick Flag's father, Rich Flag Sr., is written by Gunn, and its characters will appear in other DCU properties, where they'll be acted by the same people who voice them.
Viola Davis will works with members of Team Peacemaker in the live action Waller TV series. Gunn called it a "fantastic story that's out of this world."
The Authority film is based on the Wildstorm characters. Gunn said The Authority "think the world is broken and want to fix it by any means necessary." Smells like Black Adam, but better.
Paradise Lost is a live action TV series that Gunn compared to Game of Thrones. It's about the people of Paradise Island, better known as Themyscira — the home of Wonder Woman.
Zatanna
The powerful sorceress may finally get the spotlight. Promising Young Woman writer/director Emerald Fennell is attached to write the script, and the movie will be produced by J.J. Abrams' Bad Robot production company.
Blackhawk
Could Steven Spielberg really direct a superhero movie? It's possible! He's producing this adaptation of the comic that follows a team of ace World War I pilots. And he just may decide to step in as director, too.
Nightwing
Director Chris McKay (LEGO Batman Movie) is attached to direct based on a script by Bill Dubuque. However, very little has happened with the project since 2018.
Untitled Jared Leto Joker Movie
Also back in 2018, Warner Bros. revealed it planned to make a standalone Joker movie starring Leto (separate from the one starring Joaquin Phoenix). But it's unclear if it's actually moving forward.
Justice League Dark
This project, which revolves around the tititular team that battles magical and supernatural forces, has been kicking around since 2016. Guillermo del Toro and Doug Liman have both come and gone. The latest news is that J.J. Abrams' Bad Robot Productions is developing ideas for a Justice League Dark universe, starting with an HBO Max TV series.