For a long time, I was not a fan of smartwatches, but in late 2021 I was able to go hands-on (wrist-on?) with the Samsung Galaxy Watch 4 and many of my previous objections faded away. But still, I hadn't yet tried out an Apple Watch. That is until a week ago when I was able to obtain an Apple Watch SE and finally test out Apple's wearable for myself.
I'm pretty entrenched in the Apple ecosystem. My personal smartphone is an iPhone 12, my laptop is a (rather old) MacBook Pro, my tablet of choice is the excellent iPad mini 6 and I use my AirPods Pro practically nonstop. From the very start, I was feeling confident that the Apple Watch would integrate well into my existing tech setup and would become my smartwatch of choice going forward.
I'm pleased to report that the last seven days with an Apple Watch strapped to my wrist have been a mostly positive experience. There's an awful lot to like about one of the best smartwatches, and it certainly makes many mundane tasks easier. But I have found a few small issues that frustrated me, and there's one giant catch that makes me reluctant to commit to wearing an Apple Watch every single day.
So, without further introduction, allow me to run you through what I loved and hated about my first experience with an Apple Watch.
Love: Apple Wallet integration
I'm a pretty obsessive Apple Wallet user, to the point where I often neglect to even carry a physical wallet on my person, and being able to access that functionality via my wrist is a small convenience but it makes wearing a smartwatch extremely worthwhile to me.
I love being able to pay by just tapping my watch against a card machine. And I found the watch's Wallet integration particularly useful when making my way through a busy airport. I was able to scan myself through security with ease, and when stopped at the gate for a final boarding pass check, it took just a few seconds to show my ticket via my Apple Watch.
Love: Third-party app support
Another big win for the Apple Watch is the wealth of third-party Apple Watch apps that are supported on the device. As a religious Spotify user, the music streaming service was naturally the first app I download. I was immediately impressed with the app's ease of use even on the watch's small display. And this is another area where the convenience factor is super high. Being able to select songs and playlists on my Apple Watch allowed me to leave my iPhone in my locker during gym visits.
I also found the Google Maps experience on Apple Watch a particularly smooth one. Having directions available at a glance without the need to pull my phone out of my pocket was extremely useful, and it made navigating the unfamiliar city of Belfast, Northern Ireland a total breeze.
Love: Health monitoring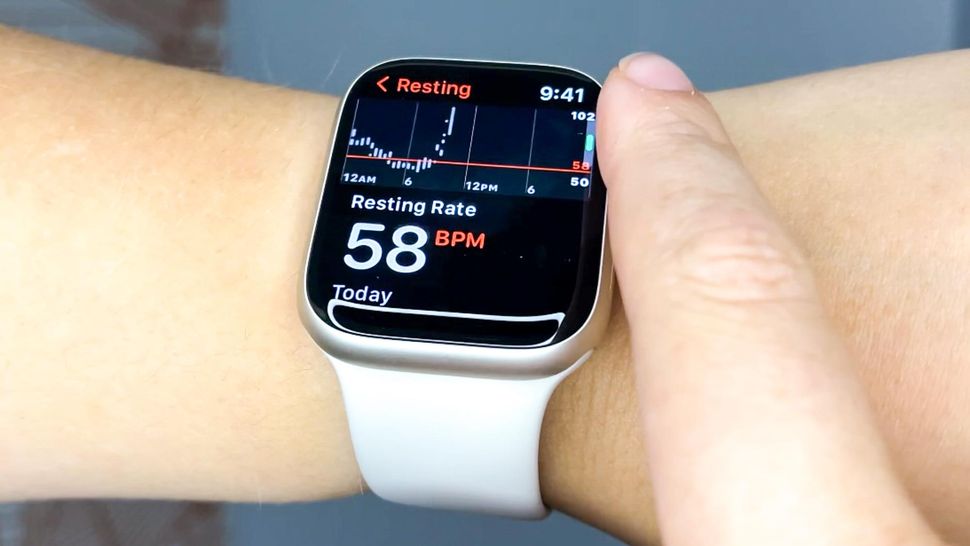 The Apple Watch is considered one of the best fitness trackers you can buy, but it's the health monitoring features that really impressed me the most. Fortunately, the device hasn't detected any irregularities with my heart rate, but it certainly offers a welcome sense of comfort knowing that my vitals are being tracked.
In fact, there are numerous reports of an Apple Watch actually saving a life by detecting irregular heart rhythms, and just last month, an Apple Watch user discovered they had blood clots in their lungs following a warning from the device that his breathing was elevated.
Although, it should go without saying that an Apple Watch should never be considered a suitable alternative to regular checkups by a medical professional.
Hate: Notifications overload
One of the things that irritated me most when I first set up my Apple Watch was the abundance of notifications I received out of the gate. Initially, it felt like barely a minute could pass without the smartwatch vibrating to alert me to a WhatsApp message or ask me if I wanted to start tracking an exercise session.
Fortunately, you can customize notification settings with relative ease, but this aspect definitely made a negative first impression. And I've found myself somewhat regularly switching notifications off entirely as it can be quite distracting having your smartwatch ping when you're trying to complete other tasks or just not seem rude during a conversation with a friend.
Hate: Apple Watch's look
This might be a hot take but I think the Apple Watch is an extremely ugly piece of technology. Yes, it incorporates the generally sleek aesthetic that has practically become Apple's trademark over the year, but its boxy face cannot compare to the simple elegance of a traditional timepiece.
At least the Samsung Galaxy Watch 4 makes an attempt to resemble a normal watch. Meanwhile, Apple hasn't even tried to hide the fact you've got basically a miniature smartphone strapped to your wrist. I'd hardly label myself the most fashion-conscious person — my wardrobe is almost entirely T-shirts and black jeans — but I find the fundamental design of the Apple Watch extremely unappealing.
I'd love Apple to release a model with a more subtle circular face, but that seems highly unlikely as the square face has become the device's signature look.
More from Tom's Guide