I love my Apple AirPods Max, which is why I almost get itchy when I keep seeing people wearing these expensive headphones when they shouldn't. No, this isn't the iPhone 4's "you're holding it wrong" situation. Instead, my least-favorite flaw in the AirPods Max is something I learned the hard (and pricey) way on my own — and a very pungent problem at that.
But then I joined a gym for the first time since 2020, and discovered that quite a few people wear their AirPods Max at the gym. And they do it while they go through heavy workouts.
So while AirPods Max are some of best headphones you can buy, they're also some of the most expensive, with an MSRP of $549. At that price, it's not hard to understand why people would want to Max-imize their investment by using them around the clock. But you shouldn't wear AirPods Max when you're breaking a sweat at the gym. Allow me to explain why.
I ruined my AirPods Max — and spent $69 fixing it
Unlike Apple's AirPods Pro 2 and regular AirPods 3, the company does not provide any sweat or water resistance ratings for the AirPods Max. Check out this chart from Apple's own site as proof:
But the average user, even ones who can afford exorbitantly priced headphones and gyms (don't ask, I am investing in myself), clearly doesn't look that deep on Apple's own site. And they probably don't want to buy workout headphones because they've already spent so much on the AirPods Max.
But let's rewind to last summer, well before I got a gym membership. All I did to break a sweat in these headphones was take one-hour-long walks in sunny weather across the Manhattan Bridge, on my way to see a movie. I wasn't working out that hard, but after a few outings, I started to notice a problem. And it was a smelly problem.
My AirPods Max ear cushions (the removable cups) had retained an odor from my sweat. And it was a smell I could not ignore. I felt weird about this and tried to clean my AirPods, even using Apple's own instructions. But it didn't work. And so my investment in my AirPods Max increased, to the tune of $69 more with replacement Apple AirPods Max Ear Cushions.
My colleague Kate Kozuch has explained that wearing AirPods Max during workouts is even riskier than I thought, as damage caused by water is not covered under warranty. So, if you sweat a lot, that could leave you open to a bigger problem, and one that Apple would say is not their problem.
Outlook: I'm hoping the people at my gym see this
Primarily, I'm writing this article to inform a wide swath of people to not do this. Personally, I've written this post because it's much more socially acceptable than walking around my gym and warning people about ruining their pricey headphones.
We have some alternatives to recommend, and some were on sale at the time of production: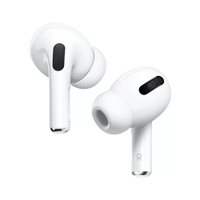 AirPods Pro (2nd Gen): was $239 now$ 229 @ Amazon
If you like the convenience and ease-of-use of AirPods Max, the AirPods Pro (2nd Gen) are a great alternative for workouts. Not only are they sweat-proof, but their pocketable design and excellent sound quality make them great for runs. They get up to 30 hours of listening time with the charging case, which is more than the 20 hours total offered from the AirPods Max.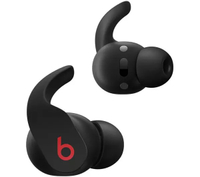 Beats Fit Pro: $199 @ Amazon
The Beats Fit Pro feature a clean, water-resistant design, and offers much of the same functionality found on the AirPods Pro. The wingtips are simple and effective for exercisers, producing a secure fit that won't have the buds falling out. That's why these are also some of the best running headphones you can buy.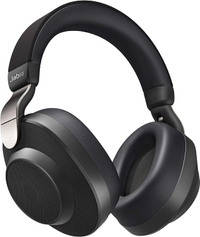 Jabra Elite 85h: was $249 now $208 @ Amazon
If you want to wear over-ear headphones instead of earbuds to the gym, the Jabra Elite 85h is one of the few models with a sweat-resistant coating. These cans also have an epic 35 hours of battery life, which is better than AirPods Max and many other top headphones. A strong build quality means they can be roughed around in your gym bag, too.
I'm hoping I've now convinced some people to stop abusing their AirPods Max, and given them some acceptable alternatives. Hopefully, Apple will hear about this and rethink the AirPods Max for the second generation, and make a pair that doesn't retain odors and is sweat resistant. I don't think that's a lot to ask from Cupertino's finest after all.
Read next: 7 top new movies to watch on Hulu, HBO Max, Showtime and more this week