AirPods Max are some of the best headphones you can buy, but they're also some of the most expensive. So it's no wonder that you'd want to make your investment worthwhile by wearing them wherever you go. But there's a time you should consider leaving your AirPods Max at home — during exercise.
Though it's not strongly advertised, Apple AirPods Max are not rated for sweat and water resistance. I've seen dozens of users wearing their AirPods Max at the gym or out on runs, and wonder if they know that their current cans aren't the most ideal workout headphones.
While it's great to get a sweat on to a stellar soundtrack, the sweat isn't good for AirPods Max. A couple of training sessions shouldn't destroy your headphones, but continued exposure to moisture could cause damage. And is the case for other Apple devices, damage caused by water is not covered under warranty.
So, even if you know how to clean AirPods to clear away dirt or other stains related to exercise, you still could end up at risk of broken headphones when you wear AirPods Max for workouts.
That said, if you're not prone to sweating, you might not need to be as concerned about wearing your AirPods max for mild workouts. Similarly, walking — either indoor on a treadmill or outdoors for a Hot Girl Walk — could be fine as long as you're not sweating very much.
But if you want to take the best care of your AirPods Max (beyond keeping them safe in an AirPods Max case), consider these AirPods Max alternatives for exercise below instead.
AirPods Max alternatives for exercise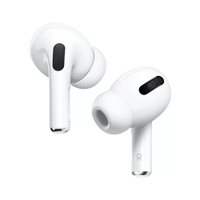 AirPods Pro (2nd Gen): $239 @ Amazon
If you like the convenience and ease-of-use of AirPods Max, the AirPods Pro (2nd Gen) are a great alternative for workouts. Not only are they sweat-proof, but their pocketable design and excellent sound quality make them great for runs. They get up to 30 hours of listening time with the charging case, which is more than the 20 hours total offered from the AirPods Max.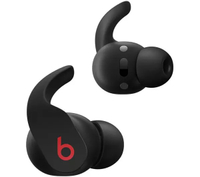 Beats Fit Pro: $199 @ Amazon
The Beats Fit Pro feature a clean, water-resistant design, and offers much of the same functionality found on the AirPods Pro. The wingtips are simple and effective for exercisers, producing a secure fit that won't have the buds falling out. That's why these are also some of the best running headphones you can buy.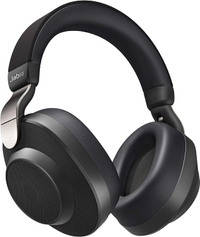 Jabra Elite 85h: $199 @ Amazon
If you want to wear over-ear headphones instead of earbuds to the gym, the Jabra Elite 85h is one of the few models with a sweat-resistant coating. These cans also have an epic 35 hours of battery life, which is better than AirPods Max and many other top headphones. A strong build quality means they can be roughed around in your gym bag, too.
Of course, AirPods Max are still great headphones for travel, work and hanging around. You could even pair them to your Apple TV 4K for listening to shows with Spatial Audio.
But if you want to take the best care of them possible, keep them sweat-free.