Apple's October event is just around the corner, and we're expecting to see the launch of its much M3 chip, alongside a new iMac and MacBook Pros. But out of everything we're expecting to see, I have one burning question: what about gaming?
These are expensive machines, and the Cupertino crew seem to be aware of the fact that we'd want to work by day and play by night on these machines. But while I've been let down before by Apple and its grip on gaming, everything seems to be falling into place for a big shift towards being able to play AAA games on my MacBook Pro.
That M3 chip is a monster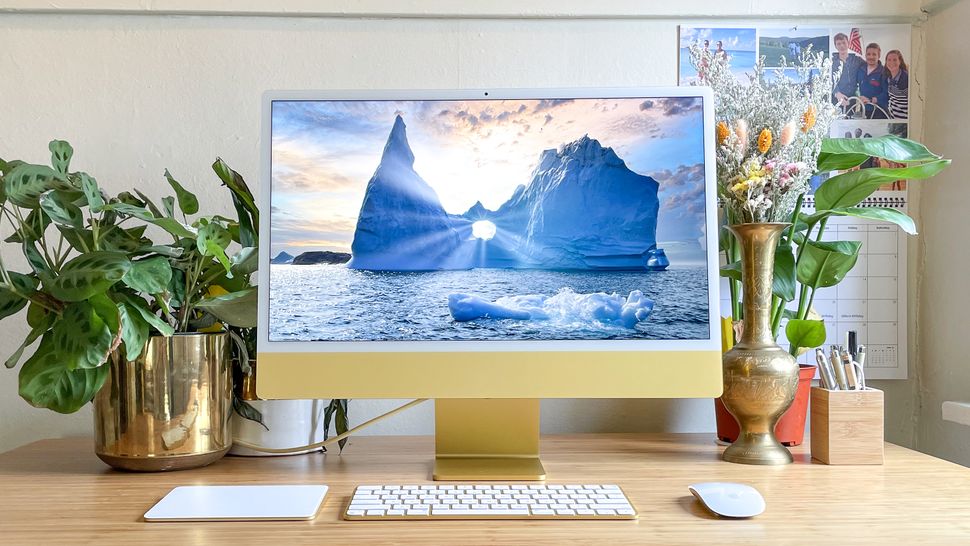 Nothing is known about the specifics of M3 in terms of clock speed and benchmark results, but we know enough to make a pretty educated guess — this year's Apple Silicon is going to be (to quote the event's name) scary fast.
It starts by just looking at the purported specs. M3 looks set to make the jump to TSMC's 3nm process — a big jump in the number of transistors Apple is able to pack more performance potential into its advanced process nodes, and a ton of power efficiency that its silicon is known for.
As to what this tech will be capable of, we turn our attention to what the A17 Pro could pull off. It be odd to compare a mobile chipset to a laptop APU, but bear with me here. They share a lot more in common than you think — from that 3nm process to the various engines placed upon it.
It's always a good glimpse of what may be coming to Apple's laptops, and the main course is hardware-accelerated ray tracing, which would significantly improve graphical prowess and bring the M series more in line with what Nvidia's dedicated GPUs are capable of. This should make it far more of an attractive destination for AAA developers to launch their games on Mac.
I've been burned before
But let's hold up a minute. We've been in this situation before — I even wrote about it at length for our sister site, Laptop Mag. It commenced a two-year sequence of bait-and-switch maneuvers, which would get me excited about Apple making the right moves to take laptop gaming seriously, only to take it away.
It started at the end of 2021, when Apple unveiled the M1 Pro/M1 Max MacBook Pros. Cupertino made a big song and dance about its own silicon being powerful enough to hang with the likes of the RTX 3080, but gaming potential was virtually non-existent as the company didn't make the Mac an enticing place for people to play.
Fast forward one year, and the situation was a little better, but had all the same bleak signs that gaming on a MacBook was an afterthought to Apple. Sure, we got Resident Evil Village running natively on Apple Silicon, thanks to the company's proprietary MetalFX upscaling, and I remember how excited I got in my Barcelona hotel room watching WWDC that year.
But after that, there was dead silence — not a peep from Apple about other developers jumping on board. This had clearly just been a one-off attempt to woo studios into making the switch, but that was never going to be enough.
Plus, that personal frustration started growing. I couldn't in good conscience say you should go for a MacBook because "it has Final Cut Pro" anymore. You already dropped a significant sum of money on these laptops, so you'd hope they do everything.
Making all the right moves
But then, a ray of hope. Apple's Game Porting Toolkit was brought to macOS Sonoma to let developers run Direct X 12 Windows games on your Mac instantly. In a developer sense, it runs as a translation layer for the key parts of a game — converting shaders to Metal and giving you a starting point to easily convert your game.
More shocking, however, is just how good it is at playing the games with no additional effort needed. Just take a look at how well the M2 Max MacBook Pro runs Cyberpunk 2077.
Add the likes of Hideo Kojima announcing their games being ported over to macOS, and the tides seem to be slowly but surely turning to the MacBook being taken seriously as a gaming machine! I'll reserve judgment for what we see in the October event because I have been hurt before, but all the chess pieces are falling in line for one helluva checkmate play.
More from Tom's Guide