As we remember the iconic musician Tina Turner, movie appearances stand alongside her hits. Passing away at the age of 83 on Wednesday (May 24) after a long battle with an unnamed illness, Turner leaves a legacy that few could compare to.
Unfortunately, her excellent work in movies isn't exactly easy to find — but these films are worth your time and even your money for digital rental or purchase. From her performance in The Who's otherworldly rock opera to her commanding role in Mad Max Beyond Thunderdome (which is on the best streaming service), Turner's gravitas and showmanship translated perfectly to the big screen.
Even in movies when you couldn't see Turner, you could still hear her. More on that below. Here's how to watch Tina Turner in her biggest movie roles, as well as the recent critically-acclaimed documentary about her life.
How to watch Tina Turner's movies online
How can you watch What's Love Got to Do with It? online?
Angela Bassett may play Tina Turner in this 1993 classic, but Turner does provide the singing vocals, so she's still there — even if you can't see her.
In the United States, What's Love Got to Do with It? is available for digital rental and purchase on Amazon, Apple and others. Internationally, it's on Disney Plus.
How can you watch Mad Max Beyond Thunderdome online?
How can you watch the Tina Turner documentary Tina?
There are multiple Tina Turner documentaries, but only one is currently streaming. That's 2021's TINA, a hit with both critics and viewers (92% on Rotten Tomatoes, with a 91% audience score).
TINA, from directors Dan Lindsay and T.J. Martin, unearthed never-before seen footage and interviews (including with Ms. Turner herself for this film. It also shows how she struggled to live her life when her story was out of her control.
Tina is streaming on Max (the new HBO Max)
How can you watch Tommy online?
Tina Turner played The Acid Queen in Tommy, The Who's rock opera film that is an utter trip to watch. The film also features Elton John performing Pinball Wizard, and appearances from Eric Clapton and Jack Nicholson.
Tommy is currently only available for digital rental or purchase on Amazon, Apple and others.
How to watch Tina Turner movies wherever you are
If you're traveling, and away from the streaming services you already pay for, you don't need to rent or buy these movies ala carte.
Instead, you can use a VPN, or virtual private network. A VPN will let you tune into your home coverage from wherever you are — meaning that if you're abroad, you can use one of the best VPN services to watch the games live as if you were in your lounge.
Our favorite right now is ExpressVPN, thanks to its combination of superb speed, great customer service and excellent device support. It also offers a no-questions-asked 30-day money-back guarantee, so you could check it out without having to sign up long-term.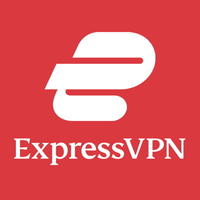 Speed, security and simplicity combine to make ExpressVPN our favorite VPN service. In our testing, we were impressed by its fast connection times and by its ability to access more than 3,000 services in 160 locations across 94 countries. A 30-day money-back guarantee is another bonus.
Using a VPN is incredibly simple.
1. Install the VPN of your choice. As we've said, ExpressVPN is our favorite.
2. Choose the location you wish to connect to in the VPN app. For instance, if you're in the U.K. and want to view a U.S. service, you'd select U.S. from the list.
3. Sit back and enjoy the action. Head to Paramount Plus or another service and watch the game.
More from Tom's Guide