With high-profile players joining in big-money transfers, the Saudi Pro League has certainly been attracting attention over the last few months. It is where you can see players like Cristiano Ronaldo, Karima Benzema and Neymar play, so what TV channels is it on?
If you'd to watch the Saudi Pro League, here is how to get live streams of the games. And don't worry if you're not at home — because you can watch it all from anywhere with a VPN.
Watch Saudi Pro League live streams
The league, officially the Roshn Saudi League, is now underway and the transfer window closed. After a summer which involve a net spend of an astonishing $950m on players, there are plenty of people around the globe looking to check in on the likes of N'Golo Kante, Riyad Mahrez, Gabriel Veiga and many more.
While four, main, state-funded teams dominate proceedings, there are familiar faces on the pitch and in the dugout to look out for. Largely speaking, there are three televised games each week that will be available to watch in the U.S. and Europe but it's possible to view more in China and Saudi Arabia.
The next televised Saudi Pro League fixtures are:
Al Ta'ee vs Al Nassr: Sep. 29 (11 a.m. ET / 11 a.m. PT / 4 p.m. BST / 12 a.m. AEST)
Al Hilal vs Al Shabab: Sep. 29 (12 a.m. ET / 11 a.m. PT / 7 p.m. BST / 13 a.m. AEST)
Al Ahli vs Al Ittifaq: Sep. 30 (12 a.m. ET / 11 a.m. PT / 7 p.m. BST / 13 a.m. AEST)
Here is how to watch the Saudi Pro League wherever you are.
How to watch Saudi Pro League live streams with a VPN
If you're not in your home country when a Saudi Pro League game is on and unable to live stream a game from wherever you are, you can still tune in via a virtual private network, or VPN. A VPN makes it appear that you're surfing the web from your home location — meaning that you can access the streaming services you already pay for. It's all totally legal and easy to do.
We've tested many different VPN services and our favorite is ExpressVPN; it offers superb speeds, excellent customer service and a no-questions-asked 30-day money-back guarantee, so you can try it out first to see if it's right for you. But you've got other VPN options too, so check out our full list of the best VPN services.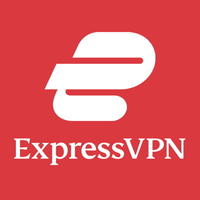 Speed, security and simplicity combine to make ExpressVPN our favorite VPN service. In our testing, we were impressed by its fast connection times and by its ability to access more than 3,000 services in 160 locations across 94 countries. A 30-day money-back guarantee is another bonus.
Using a VPN is incredibly simple.
1. Install the VPN of your choice. As we've said, ExpressVPN is our favorite.
2. Choose the location you wish to connect to in the VPN app. For instance if you're in the U.K. and want to view a U.S. service, you'd select U.S. from the list.
3. Sit back and enjoy the action. Head to FOX or DAZN or another service and watch the game.
Saudi Pro League live streams by country
How to watch Saudi Pro League live streams in the U.S.

Soccer fans in the U.S. can watch the Saudi Pro League via Fox Sports. FS2 will have the key fixtures, while other games will be streamed via the Fox Soccer Plus.
If you've cut the cord and don't have cable, you have plenty of options, too. Our pick of these would be Sling TV: the Sling Blue package starts from $40 per month and comes with more than 30 channels including NBC and NBCSN. But best of all, right now Sling is offering 50% off the first month, making it a great way to watch all the Premier League action.
Fubo.TV is another option. A Pro Plan costs $75 per month but gives you 121 channels, including Fox Sports 2, plus lots more for sports fans to enjoy.
If you already use those services but aren't in the U.S. right now, you can watch Saudi Pro League live streams by using a VPN such as ExpressVPN.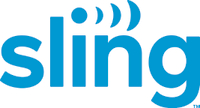 Sling TV offers two packages, both of which start from $40 a month. The Sling Blue plan comes with 30-plus channels, including NBC, USA and NBCSN. Plus, right now, Sling is offering your first month for half price.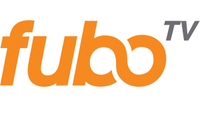 If you love sports, you might want to check out Fubo. It's got a 7-day free trial so you don't need to pay upfront and has dozens of sports channels, including NBC, USA and NBCSN via its $75 per month Pro Plan.
How to watch Saudi Pro League live streams in Canada

In Canada, fans can watch the Saudi Pro League via DAZN, which is priced at CA$29.99 per month. As with some European countries, Canadians get three Saudi Pro League fixtures per week.
Canadians stuck abroad that still want their low-price alternative can use a VPN such as ExpressVPN to trick their streaming device into thinking it's back in the great white north.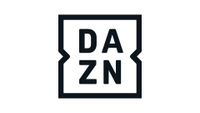 DAZN has been the home of some of the biggest matches of the year, and this is just the tip of what they serve. If you love all live sports, a DAZN subscription is worth exploring.
How to watch Saudi Pro League live streams in the U.K.

Like our friends in Canada, three Saudi Pro League games are available to UK viewers on DAZN. This includes every game featuring Cristiano Ronaldo's Al-Nassr.
DAZN subscriptions cost as low as £9.99 per month if you got the annual commitment package, and £19.99 on the Flexible monthly pass.
Meanwhile, viewers in Ireland (yes, we know it's not part of the U.K., but it is pretty close) will have to pay €19.99. German and Austrian fans can also watch the Saudi Pro League on DAZN.
All sounds great, right? But if you're away from your U.K. home, you can still follow the games by using one of the best VPN services, such as ExpressVPN.
How to watch Saudi Pro League live streams in Australia

Aussies are the luckiest of them all when it comes to watching the Saudi Pro League from abroad. All the of three internationally televised games each week will be streamed live and free on 10Play. Full replays and highlights are available from past games from this season too.
Traveling away from Australia right now? You can simply use a VPN to watch all the action on your 10 Play account as if you were back home.
Saudi Pro League teams and players
Who Are The Big Teams in the Saudi Pro League?
Historically, Al-Hilal are the dominant side. They have racked up a total of 18 titles over the years. The reigning champions in the Saudi Pro League are Al-Ittihad. Their 2022-23 season win was their 9th in total.
Four sides from the Saudi Pro League have attracted the most attention recently. They are Al-Ahli, Al-Ittihad, Al-Hilal, and Al-Nassr. The Saudi Public Investment Fund (PIF) took a 75% stake in each of them, giving them access to almost unlimited funding and the ability to attract top players in mega-deals. However, they are not the only teams signing well-known players from Europe.
Who Are the Key Stars in the Saudi Pro League?
In January 2023, Cristiano Ronaldo left Manchester United and joined Al-Nassr. The deal is reportedly worth $220 million. He has since been followed by the likes of Karim Benzema (Al-Ittihad), Sadio Mane (Al-Nassr), Riyad Mahrez (Al Ahli) and N'Golo Kante (Al-Ittihad). Most recently, Brazilian superstar Neymar left Paris Saint Germain to play for Al Hilal for a $102 million transfer fee. The deal could earn him up to $400 million.
Jordan Henderson's move from Liverpool to Al-Ettifaq, managed by Steven Gerrard, proved highly controversial, with the midfielder accused of hypocrisy. He had previously spoken out in support of the LGBT community but chose to make the move, despite Saudi Arabia's criminalisation of homosexuality and bad human rights record.
The Saudi transfer window stayed open until September 7, a few days longer than the European one. Liverpool's Mo Salah became a top target as the window went on. However, Liverpool were determined to keep him and turned down a £150 million bid. Kylian Mbappe also rejected a transfer to the Saudi Pro League earlier in the window.
How Does the Saudi Pro League Work?
The Saudi Pro League features 18 teams who play in a conventional round-robin format between August and May. This has grown from 16 teams last season. The champions are the team that finishes top of the table. Each side is allowed a maximum of eight foreign players, an increase on the previous limit of four.
The Saudi Arabian Football Federation is a recognised member of FIFA. Up to four teams from the league qualify for the Asian Football Confederation (AFC) Champions League. This number can, in theory, vary, depending on the country's coefficient, which is based on the performance of the Saudi Pro League's teams in the competition.
However, the top three sides in the league and the winner of the King's Cup, a knockout competition similar to England's FA Cup, usually qualify for the continental tournament. The fourth team can qualify if the cup winners also finish in the top three. There are ongoing rumours of attempts to let at least one Saudi team compete in the UEFA Champions League.
More from Tom's Guide