The tech landscape moves quickly and 2022 doesn't look like being any exception. While the top tech trends for 2022 are still emerging, we've already seen enough from CES and other events to get an idea of what the big themes this year will be — and there are plenty of them.
In fact, 2022 is looking so packed with new technologies and devices that it's difficult to pin down just a handful of tech trends for 2022, which is why we've chosen 11 of them.
From fast-charging phones to virtual worlds, here's our pick of the tech trends which we think will shape the landscape of technology in the months to come.
1. The metaverse
Since Facebook's parent company changed its name to Meta last year, the metaverse has been thrust into the spotlight. But what is the metaverse? Well, you could look at it like a kind of virtual world, one which uses the best VR headsets to allow users to create avatars of themselves and do all sorts of things from exploring distant galaxies to taking part in digital classroom sessions. It may hardly resemble The Matrix in its current form, but the metaverse is tipped to become just as realistic in the coming years.
2. QD-OLED displays
Just when the best OLED TVs were finally becoming mainstream, manufacturers had to go and introduce a superior technology. However, QD-OLED is a worthy alternative, combining the benefits of both QD (Quantum Dot) and OLED to create a display that promises to offer both the high brightness of QD with the perfect blacks of OLED. Right now, only two products rocking this hybrid technology have been announced, the Alienware 34 QD-OLED monitor and Sony's 4K Bravia XR A95K.
3. Cleantech
Clean technology — or "cleantech" for short — is picking up momentum in 2022, fuelled by a growing desire among some people to live more sustainably and the need to counteract the global surge in energy prices. With many of us now working from home, leading to an inevitable rise in our home energy bills, it's no surprise that demand for domestic solar panels is soaring this year. Tesla, one of the biggest names offering home solar panels, even makes some which are surprisingly affordable.
4. High-quality webcams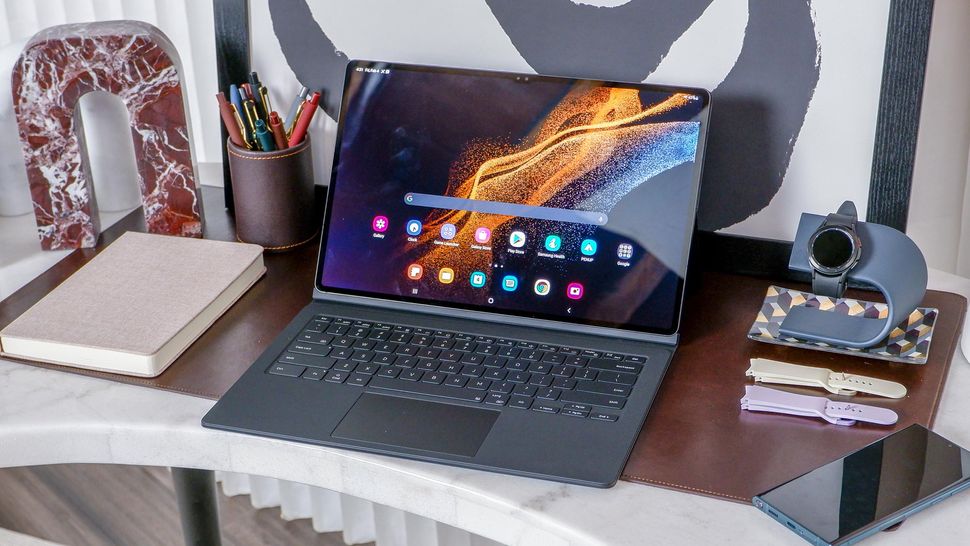 If the Covid-19 pandemic has taught us one thing, it's that built-in webcams on most devices suck. Thankfully, 2022 is looking to buck that trend, with many manufacturers of laptops and tablets finally putting high-quality front-facing cameras in their devices. The Samsung Galaxy Tab S8 Ultra goes one step further, with its dual front-facing camera setup, while Lenovo's ThinkPad Z13 includes a 1080p webcam for clear video calls.
5. OLED laptops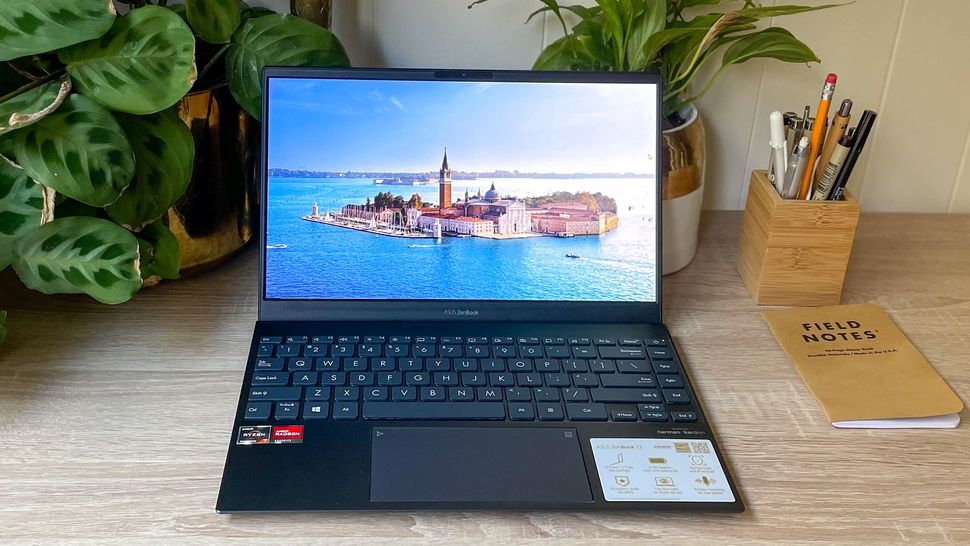 Though OLED laptop displays have been around for a few years now, they've usually been the reserve of more premium devices, such as the Dell XPS 15 OLED. This year, however, OLED laptops are starting to become more mainstream, thanks to offerings such as the Samsung Galaxy Book range and the Asus Zenbook 13 OLED. If your phone is rocking an OLED display, you'll understand why having an OLED laptop could be such a big deal, with their vibrant colors and perfect blacks transforming the viewing experience.
6. Super-fast charging
Fast charging on smartphones isn't new, but it's going mainstream this year. OnePlus has announced that it's working on a phone with 150W charging — that's enough to get it to 50% in just 5 minutes — and Oppo has gone even further.
At MWC 2022 earlier this month, Oppo showed off a charger that can work at in incredible 240W. It's not ready for commercial use yet, but when it is it will be able to power up a compatible 4,500 mAh phone to 100% in 9 minutes.
The Xiaomi 11T Pro, meanwhile, can juice up a phone in 23 minutes and the Huawei P50 Pro charges at a blistering 66W. Samsung hasn't quite hit those heights yet, but its new Samsung Galaxy S22 Plus and S22 Ultra phones have at least had their charging capability bumped up to 45W from the previous generation's 25W. In short, fast phone charging is here to stay — and only getting faster from here.
7. High refresh-rate displays
High refresh-rate displays were previously reserved for flagship devices, such as the Samsung Galaxy Z Fold 3 or the best TVs, but are now becoming more common in more affordable offerings — including some of the best cheap phones. And with the PS5 and Xbox Series X and Series S consoles offering high-refresh outputs of 120Hz, TV manufacturers are upgrading their panels to match. If you're new to the world of high refresh-rates, look out for TVs with the current gold-standard of HDMI 2.1 to make sure your screen can handle those fast rates from external inputs, or smartphone displays with 90Hz-and-above panels.
8. Telehealth
With many everyday processes shifting direction in the last couple of years, it makes sense that healthcare has adjusted with the times, too. Telehealth is fast becoming the first line of triage for many people around the world: rather than requiring people to travel to see a doctor, telehealth apps or websites allow a diagnosis to be made remotely, saving both time and expense. Never one to be left behind, Amazon has launched its own telehealth service for patients in the U.S., Amazon Care.
9. ARM processor laptops
Traditionally, ARM processors (lower-powered mobile processors, usually found in smartphones) were far weaker than x86 processors ("full-fat" processors found in computers, usually made by Intel or AMD). This all changed when Apple released its game-changing M1 ARM processor series, used to power its latest MacBook Air and MacBook Pro laptops. While ARM laptops weren't a new invention, the M1 series completely pushed the boundaries of what an ARM processor can do, and 2022 is seeing a bunch of worthy ARM-based Windows competitors emerge, including the ThinkPad X13s, which claims a staggering 28-hour battery life. And of course Apple has also further pushed the boundaries with its new M1 Ultra chip as seen in the forthcoming Mac Studio.
10. Kitchen gadgets
Yet another tech trend shaped by the pandemic, kitchen gadgets have seen something of a popularity surge, with more people choosing to cook at home. For those of us whose cooking skills don't extend much further than being able to microwave a frozen meal, kitchen gadgets such as the Instant Pot Duo Nova make it easy to prepare things that are actually edible and nutritious but with minimal effort required.
11. Wi-Fi 6E
Outdated networking equipment is often the cause of slow internet speeds at home, and the arrival of the new Wi-Fi 6E standard makes it the perfect time to upgrade. Though Wi-Fi 6E has been available since 2021, it's only this year that we're regularly seeing new devices that actually support it, including Samsung's Galaxy S22 lineup. In simple terms, having both a Wi-Fi 6E router and Wi-Fi 6E smartphone or computer should mean your Wi-Fi connection is faster and stronger, which is never a bad thing.