The long-delayed Apple VR/AR headset is expected to debut at WWDC 2023 in June, and if rumors are to be believed it could have an eye-watering $3,000 price tag. You may be wondering why anyone would pay so much money for a headset, and with good reason. It's also something Apple itself has been asking.
That's according to Bloomerg's Mark Gurman, in the latest edition of his Power On anyway. He claims that Apple began development on the VR/AR headset seven years ago, and the big question was why ordinary consumers would want such a device. That is apparently still the case, and it's led to Apple taking a slightly different approach to making the headset a must-have product.
So rather than offering a "killer app," Gurman claims that Apple is offering just about everything it can, in the hopes that consumers find a feature they enjoy. He notes that this is similar to how Apple first launched the Apple Watch back in 2015.
When the Apple Watch was announced, Cook noted that "the list of features is a mile long" — and it's a good thing too. Gurman notes that while a lot of features did carry on, plenty didn't. It's only after a few years of customer feedback that Apple knew that people were more attracted to health, fitness, notifications and all the things you can do on the best Apple Watches right now.
Gurman expects the VR/AR headset to follow a similar path, launching with a smorgasbord of features that will be fine-tuned and narrowed down over the coming years.
Apple VR/AR headset: Features to expect
According to Gurman, the Apple VR/AR headset will be able to run "most" of Apple's existing iPad apps in mixed reality. Examples Gurman mentioned included Books, Camera, FaceTime, Files, Mail, Safari, TV and all the other apps iPhones and iPads have pre installed. There's even Apple Maps, which should prove useful for exploring different parts of the world at street level without leaving your home.
Gurman says that "hundreds of thousands" of third-party iPad apps will be compatible with minimal modifications. In some cases no extra work will be needed. This means there should be a significant number of apps available to Apple headset users at launch — which will be crucial to its success.
If FaceTime wasn't enough, Gurman says that the headset will offer "advanced video conferencing and virtual meeting rooms". This will apparently include "realistic" avatars and new Freeform collaboration tools that let everyone work and collaborate on virtual white boards.
New apps and experiences are said to include a Wellness app for meditation, complete with calming sounds and graphics, plus a VR-focussed version of Fitness Plus that lets users workout in a virtual space. There's also said to be a portal for watching live sports in VR, and options to watch video in different virtual environments — including the desert or the sky.
There's more. Apple is reportedly emphasizing gaming with its headset, too, and will include "top-tier titles from existing third-party developers for Apple's other devices."
Finally, the headset will apparently be able to function as an external monitor for a connected Mac, and should have a number of different operating options, That includes hand and eye tracking, a connected mouse and keyboard, controls from another Apple device and Siri.
Apple VR/AR headset: More hardware details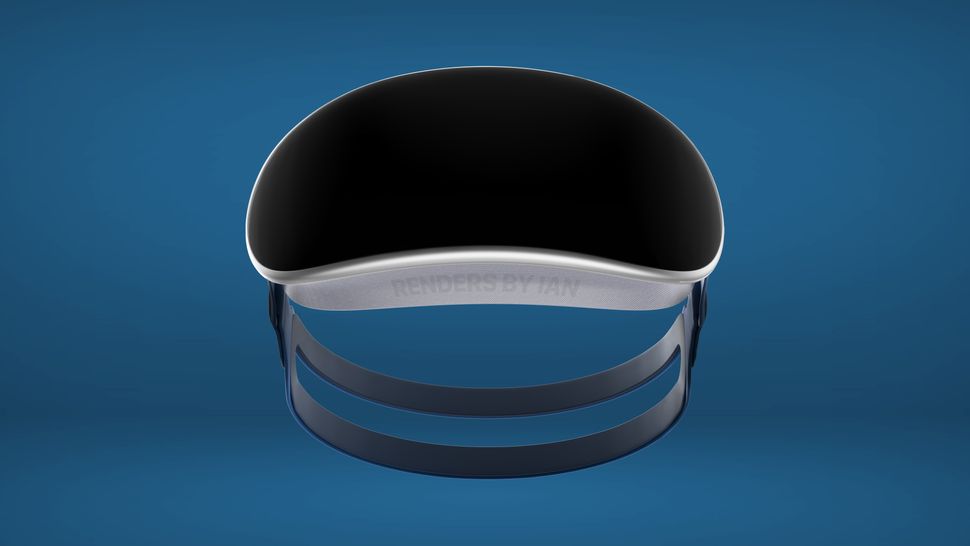 Gurman has more than just software news to share, where the Apple headset is concerned. He also revealed a bunch of potential hardware details. The first being that Apple will reportedly use a proprietary magnetic charger to connect the headset to its battery pack.
According to Gurman, the battery is designed to live in the user's pocket, and connected to the headset via a cable. That cable is physically attached to the battery and connects to a magnetic charging port on the headset itself. The cable has to be rotated clockwise to lock it in place as well, so it won't pop out mid use.
There's also said to be a separate USB-C port for handling data transfer, should you want the headset connected to another device.
Gurman reports that this battery pack will power the headset for around two hours. It will apparently be the size of a thicker iPhone, with a design that makes it look like Apple's MagSafe battery pack. The battery itself recharges via USB-C, using the same power adapter as a MacBook Pro. Gurman expects that, due to the short battery life, additional battery packs will be on sale.
No doubt Apple will reveal all these details, and more, during the WWDC opening keynote on June 5. Stay tuned for more Apple VR/AR headset information as and when we hear it.
More from Tom's Guide