Update: Amazon has now confirmed a second Prime Day, with the two-day Prime Early Access sale kicking off on October 11
Amazon's annual sales-a-thon is right around the corner in July, but a new report suggests that Amazon could hold a second Prime Day later this fall. The retail giant has been notifying select third-party merchants of a "Prime Fall deal event," according to a notice viewed by CNBC.
Amazon already announced its annual Prime Day, which will take place July 12 and July 13. The second prime day would happen in the fourth quarter of this year, according to CNBC's report.
If the report's accurate, this would be the first time Amazon has held two Prime Day events in the same year.
That said, it's worth noting that last year Amazon held its first ever Epic Daily Deals event in October, just weeks before the holiday shopping season. While it wasn't marketed as a Prime Day 2.0, it could be that Amazon is trying to revive its Epic Daily Deals event for the fall of 2022.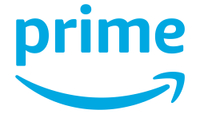 Amazon Prime membership: 30-day free trial @ Amazon
Amazon Prime gives shoppers access to free shipping on over 100 million products. It also includes access to services like Prime Video, Prime Music, and Prime Gaming. Subscriptions are available for $139/year or $14.99/month. New members can also get a free 30-day trial.
Outside of Black Friday, Prime Day is often the best time of year to make a purchase on Amazon. The retail holiday primarily offers discounts on Amazon hardware, but Amazon Prime members are also able to shop discounts on 4K TVs, kitchen appliances, and more.
Make sure to follow our coverage of the best Amazon deals and Amazon buying tricks to score the best Amazon discounts year-round.