The MacBook Air 15-inch hasn't been officially announced yet. However, given the steady stream of rumors surrounding the Apple laptop, there's a strong chance we might see it soon. Credible sources such as display analyst Ross Young and Bloomberg's Mark Gurman have said a 15-inch MacBook Air will likely launch within the next few months.
Assuming these reports are true, Apple might announce the new laptop at WWDC 2023 on June 5 or even sooner. Even if it's just a bigger version of the MacBook Air M2, a potential MacBook Air 15-inch is worth getting excited about — especially for Apple fans. It could very well be one of the best MacBooks. But should you be hyped about this rumored laptop?
Here's the reasons to buy and reasons to skip the MacBook Air 15-inch so far based on the leaks and rumors.
Reasons to buy
Larger display for work and play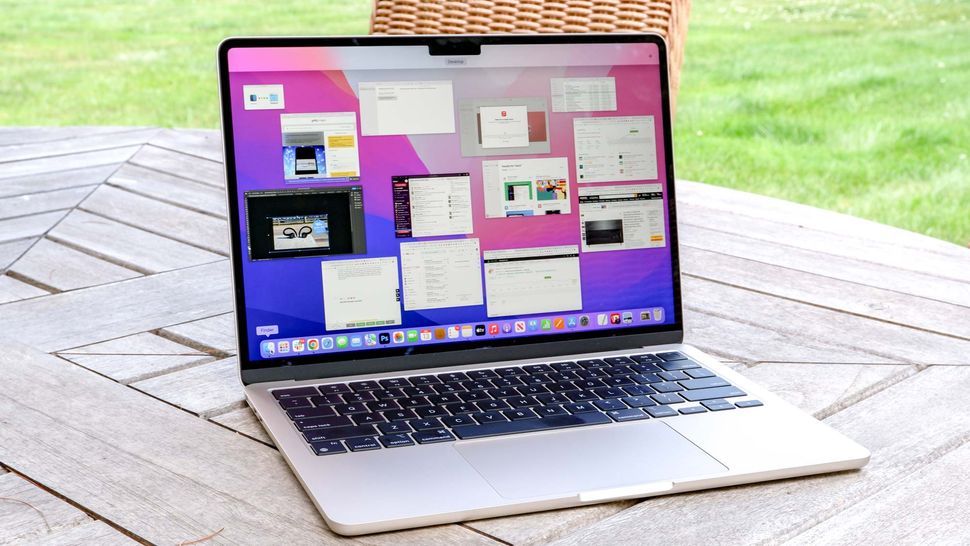 Naturally, the main reason to get a MacBook Air 15-inch is for its screen size. The current MacBook Air M2 has a 13.6-inch display, but a larger 15-inch display would give you more room for apps and windows.
You can also be more productive if you use the laptop for work, especially if you use an app like Rectangle to snap open windows to the left and right side of the screen. And if you're watching shows and movies from one of the best streaming services, a bigger display will make watching that content more enjoyable.
More affordable than big-screen MacBook Pros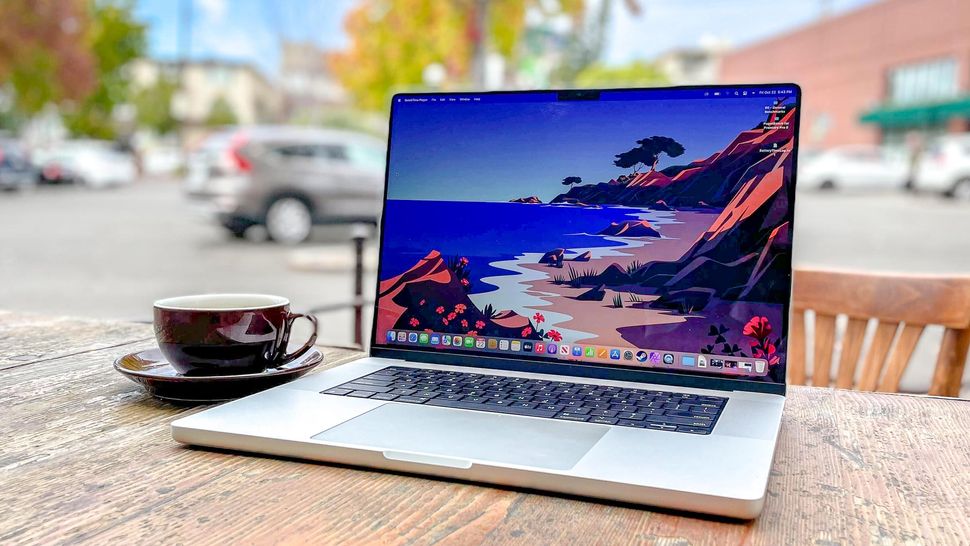 Right now, the MacBook Pro 14-inch 2023 and MacBook Pro 16-inch 2023 are your only options if you want an Apple laptop with a screen larger than 13 inches. But considering that these notebooks cost $1,999 and $2,499 (respectively), that's a lot to pay for more screen real estate.
We expect the MacBook Air 15-inch to cost more than the MacBook Air M2 ($1,199 to start), but it should still be more affordable than either Pro model. If you want or need a larger display, the MacBook Air 15-inch would be the cheaper option.
Potentially larger battery
With a larger chassis, the rumored MacBook Air 15-inch could pack a larger battery — which could result in longer battery life.
This is backed up by our experience running the last few years of MacBooks through our battery testing regimen, which is how we verified that the larger 16-inch MacBook Pro 2021 has a battery that lasts longer than the smaller 14-inch MacBook Pro 2021.
The MacBook Air M2 lasted for more than 14 hours and 6 minutes in the Tom's Guide battery test. With a bigger chassis and thus a bigger battery, the MacBook Air 15-inch could potentially last much longer.
Swipe to scroll horizontally
Battery life results

| | |
| --- | --- |
| | Time (hours:mins) |
| MacBook Pro 16-inch M2 Max | 18:56 |
| MacBook Pro 14-inch M2 Pro | 14:02 |
| MacBook Pro 13-inch M2 | 18:20 |
| MacBook Air M2 | 14:06 |
If this is the case, it'll be interesting to see how the MacBook Air 15-inch's battery life compares to the MacBook Pro 13-inch M2 or the MacBook Pro 16-inch 2023. In our battery test, the former lasted for 18 hours and 20 minutes while the latter lasted for an astonishing 18 hours and 56 minutes.
You need to upgrade from an Intel MacBook
This holds true about any MacBook with an Apple silicon chip, but if you're still using an old Intel-powered MacBook, the 15-inch MacBook Air will likely be a great option.
Mark Gurman claims that the MacBook Air 15-inch and other rumored 2023 MacBooks will have "processors on par with the current M2 chip." While the vanilla M2 chip can't deliver the same performance as the upgraded M1 Pro and M1 Max chip, it's more powerful and efficient than the M1 chip — which is still a very powerful processor. Even if the 15-inch MacBook Air won't have an M3 chip (more on that in a bit), you'll get a machine that's superior to any Intel MacBook.
Reasons to skip
No Apple M3 chip
Previous rumors suggested that the MacBook Air 15-inch would sport the unannounced Apple M3 chip. According to 9to5Mac's sources, the chip would have been used in 13- and 15-inch versions of the MacBook Air.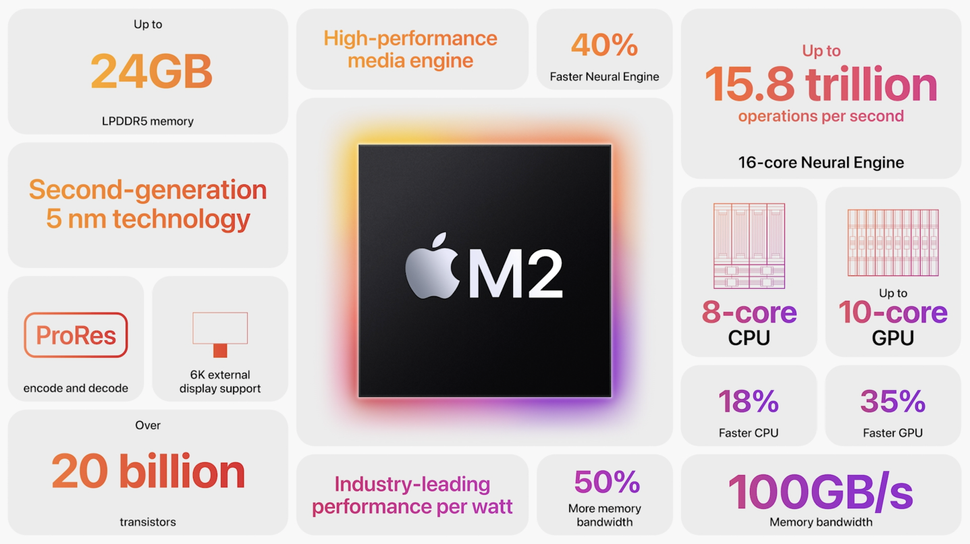 The China Times (via Wccftech) reported that the new Apple M3-series chip will use TSMC's N3E 3-nanometer process. If the report is accurate, it will mean Apple would be the first company to use this advanced process node for a laptop. A MacBook Air or any Apple device sporting this chip should be far more powerful than their predecessors.
However, in his latest report, Gurman said the 15-inch Apple laptop will sport an M2 chip instead of an M3 processor. Leaker yeux1122 (via 9to5Mac) agrees with this. If that's true, the rumored MacBook Air 15-inch might not be substantially more powerful than the current MacBook Air M2. It would be less incentive for folks to upgrade.
Price
The MacBook Air line is popular because they're the most affordable MacBooks you can buy. For example, the still great MacBook Air M1 currently costs $999 to start and is often $799 when on sale. The MacBook Air M2 costs $200 more at $1,199, but it's still far more affordable than any of the MacBook Pros — which cost $1,999 and $2,499 respectively.
A 15-inch MacBook Air would naturally cost more than its 13-inch counterpart. We can't say for certain how much, but it will command a higher price. Even if its price is lower than the entry-level MacBook Pro 14-inch ($1,999), a 15-inch MacBook Air would be the most expensive Air on the market. Our educated guess is that the 15-inch MacBook Air will cost $1,599, but we're hoping for $1,499 or less.
Outlook
The MacBook Air 15-inch hasn't been officially announced so it would be wise to treat rumors about it with a healthy dose of skepticism. But as we said, it seems likely this laptop will launch sooner than later. A 15-inch version of Apple's popular laptop could be a hit, but it could also be an insubstantial upgrade — depending on what you're looking for in a MacBook.
WWDC 2023 isn't too far off. Hopefully, Apple will finally shed some light on the long-rumored MacBook Air 15-inch and we can see whether its worth buying or skipping. Stay tuned for for more details and the latest news at our MacBook Air 15-inch hub and our WWDC 2023 page.
More from Tom's Guide