Sony State of Play recap: All the latest PS5 games
Sony's State of Play in February showed off 10 PS5 and PS4 games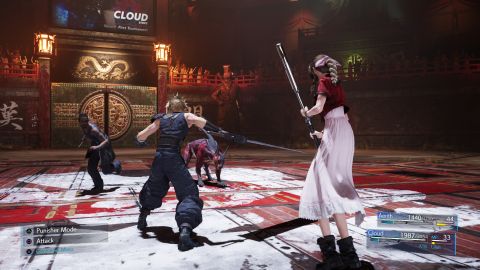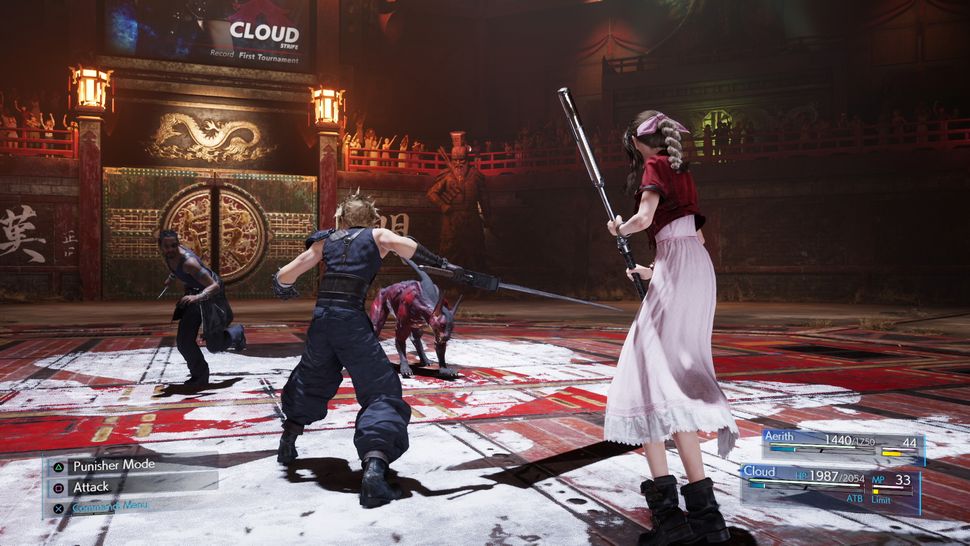 (Image: © Square Enix)
It's a big week for the PS5. Hot on the heels of an extensive interview with PlayStation CEO Jim Ryan, we had 2021's very first State of Play livestream. For those who haven't seen one before: State of Play is an occasional Sony video series, which takes a deep dive into the PlayStation roadmap for the next few months. (If you caught last week's Nintendo Direct, this is pretty much the same thing, but for the PS5 rather than the Switch.)
First things first: today's State of Play took place on February 25, at 5 PM ET, and streamed on YouTube. We wrote a story about how to watch February's State of Play, but we also live-blogged all the news as it happened on this very page. If you want to watch the proceedings, you can do so with the embedded video below:
State of Play February: What we learned: This State of Play highlighted ten different PS4 and PS5 games, from Crash Bandicoot 4: It's About Time, to Solar Ash, to Deathloop.
The biggest news, however, was that Final Fantasy VII Remake will get a dedicated PS5 patch to improve graphics and loading times, as well as add a photo mode. A new DLC pack for the game, Final Fantasy VII Remake Intergrade, will focus on new party member Yuffie Kisaragi, and show us a story we never got to see in the original FFVII. Read all about it below.
Refresh
The State of Play livestream is about to start! Let's see what Sony has to offer.
First up is information about Crash Bandicoot 4: It's About Time on PS5. You'll get native 4K at 60 frames per second, as well as subtle haptic feedback and immersive 3D audio. PlayStation activity cards can also direct you toward optional gameplay objective and boss fights.

Your save file from PS4 will transfer over, and PS4 owners can upgrade to a PS5 copy. However, Sony didn't specify whether this will cost money.
Returnal is the next big game on display. It's a third-person action game that casts you as an astronaut, Selene, exploring a dangerous alien world. Each time you die in the game, the world will reset around you, providing new opportunities and challenges. You'll fight difficult enemies with a variety of weapons, and upgrade your skills over time.
There also seems to be a subplot about Selene exploring a house in her memories. Expect it to intersect with the spacefaring plot somehow. The game will be out on April 30.
Next ups is Knockout City: a team-based sports game where you vie for control of a ball and best your foes using a number of skills, which seem tied to the character you choose. It's sort of a character-based shooter mixed with an extreme sports game.

The title will come out on May 21, but you can sign up to participate in a beta on the games' official website in the meantime.
Sifu is a stylish combat game, inspired by Asian action films. It will debut in 2021, and doesn't look quite like any other game out there.
Heart Machine, the team behind Hyper Light Drifter is now hard at work on Solar Ash. This colorful action game relies on simple, fluid combat and platforming as you guide its protagonist on a quest to save her strikingly animated planet. It will come out later this year on PS4 and PS5.
Horror fans may want to check out Five Nights at Freddy's: Security Breach, an atmospheric game about evading animatronic robots in a children's entertainment center. This is a new entry in the long-running streamer-friendly series, so fans probably already know whether they're ready to dive in again.
Oddworld: Soulstorm is a "2.9-D" platformer. How that differs from 2.5-D isn't yet clear, but players will find out in this ambitious platformer with a distinctive aesthetic. The game will give you the choice between combat and pacifism. To that end, you'll be able to control your enemies and make them do your bidding - or pit them against each other.
Your actions in the game may also affect the course of the narrative. The game will be out on April 6 for PS4 and PS5.
Kena: Bridge of Spirits is a third-person action game with a colorful aesthetic inspired by East Asian fantasy. You'll take control of a young girl who must draw upon the power of friendly spirits to combat all manner of dangerous monsters. There's combat, platforming, skills — all the usual action game trappings.
The game will be out on August 24, for both PS4 and PS5.
Will Deathloop be the last Bethesda-published game on a PlayStation platform? Hard to say. What we do know is that it looks like an incredibly stylish first-person shooter/stealth game, in which two cunning adversaries fight each other to break — or maintain — a time loop.
The game will be out on May 21.
In what is probably the most exciting news from the State of Play so far, the Final Fantasy VII Remake will get a significant expansion. On June 10, Final Fantasy VII Remake Intergrade will debut, and put you in the boots of beloved ninja Yuffie Kisaragi. It looks like a meaty piece of DLC, complete with two brand-new playable characters, and a substory that we never saw during the original game.
The Final Fantasy VII Remake news doesn't stop there! The game will get a PS5 patch to improve graphics, reduce load times and add subtler lighting effects. There will also be a photo mode to capture some of the gorgeous new graphics.
FFVII Remake's PS5 update will be free for those who already own the game. However, the new Yuffie episode will be paid DLC. Square Enix will reveal a price in the near future.
And that's it for February's State of Play! Tom's Guide will provide more news on these titles as they become available.