Each generation of iPhone brings in new camera upgrades, sometimes in the form of a major hardware overhaul and other times in the guise of improved computational photography and software features. And we expect the same to be the case for the iPhone 15 range, likely launching this September if Apple sticks to its normal schedule for the iPhone 15 release.
Apple often takes an incremental approach to iPhone cameras, mostly introducing hardware upgrades in a drip-feed fashion. We don't expect the iPhone 15 range to radically buck this trend, but going by the rumors so far, the upgrades being touted could make for some significant changes for the next-generation iPhones.
So read on for the major camera changes that have been hinted at so far and what we think they'll enable for the iPhone 15.
48-megapixel main camera on all iPhones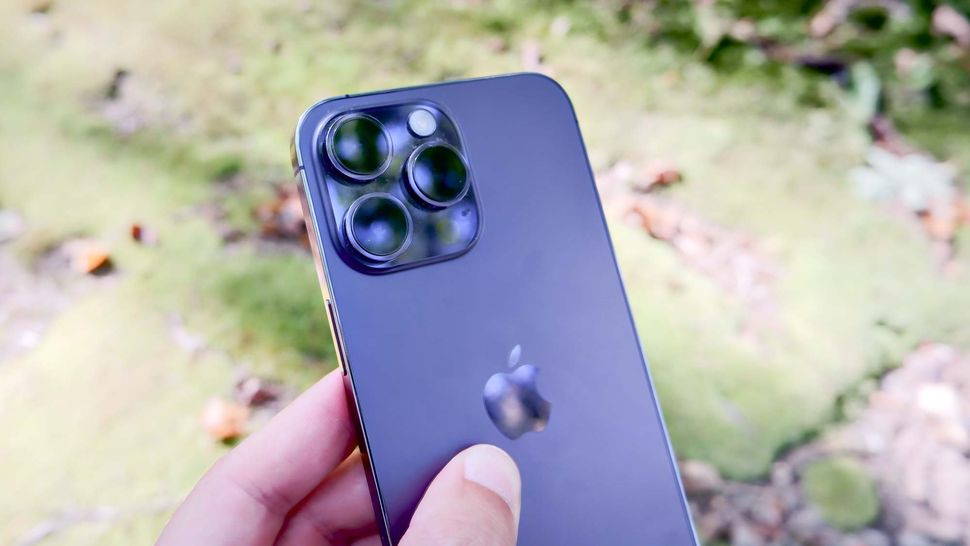 With the iPhone 14 Pro, Apple brought in a 48-megapixel main camera, finally moving on from the tried and tested 12MP main sensor used for multiple generations of prior iPhones. But that still left the iPhone 14 and iPhone 14 Plus with a 12MP main camera. That has been tipped to change for the iPhone 15 range, with all phones getting the higher resolution sensor.
This would make sense as it would have given Apple a year to bed in the new 48MP camera on the iPhone 14 Pro models, and be ready to roll it out to the whole suite of iPhone 15 models.
With more megapixels comes higher resolution photos. While the iPhone 15 cameras may use pixel binning to produce a 12MP image, having more image data to work with would give the next-gen iPhones more information to crunch when processing images. That could result in more detailed photos, with potentially more color and contrast. It would also open up more cropping options without risking degradation in image quality; we've seen this applied in the iPhone 14 Pro Max, and more recently the Samsung Galaxy S22 Ultra with its impressive 200MP camera.
So if this rumor proves to be correct, then the non-Pro iPhone 15 models could have a significant camera upgrade over their predecessors. We suspect that refinements of Apple's image processing could also see the iPhone 15 Pro models deliver better main camera photos even though current Pro phones already have a 48MP sensor.
Better sensor for handling low-light and exposure
One interesting rumor doing the rounds is the iPhone 15 range may have a new 'state-of-the-art' main camera sensor from Sony that will better handle exposure, thus making for better low-light photography.
According to Nikkei Asia (opens in new tab)'s supply chain sources, Apple could equip the iPhone 15 with a sensor that doubles the saturation signal in each pixel. And that this sensor will feature a "new semiconductor architecture which places photodiodes and transistors in separate substrate layers, allowing the sensor to add more photodiodes to the dedicated layer."
In non-technical terms that means more light can be captured by the sensor, thereby giving the camera more control over handling exposure; reducing overexposure in bright conditions, and combating underexposure in lower-light situations. So that should mean the next-gen iPhones would be able to better handle a shot of a person's face when heavily backlit, something I've found iPhones have struggled with in the past.
And with low-light photography still being one of the main battlegrounds between flagship phone cameras, access to a high-end sensor could give the iPhone 15 an edge over Samsung and Google's best phones.
Periscope camera for the iPhone 15 Pro Max
One of the more enduring iPhone 15 rumors is that the iPhone 15 Pro Max will have an exclusive feature in the form of a periscope camera. This could give it a major zoom photography boost.
A periscope camera uses a prism mirror system, where an image sensor and zoom lens array are positioned sideways meaning the focal length of the camera can be increased to offer a greater optical zoom range. We've seen this used to great effect with the 5x telephoto camera on the Oppo Find X2 Pro.
Currently, the iPhone 14 Pro Max has a 3x telephoto range, which is handy but hardly a zooming powerhouse when compared to the 10x optical zoom the Galaxy S23 Ultra offers on one of its telephoto cameras. Now there's no mention of the potential zoom range of the rumored periscope camera. But we'd not be surprised to see Apple opt for 5x or 10x zoom on the iPhone 15 Pro, with the use of smart processing to capture detailed telephoto shots in between those ranges, as well as hybrid zoom when punching in further.
Having a periscope camera would certainly help the iPhone 15 Pro Max compete with the telephoto capabilities of the Galaxy S23 Ultra and Google Pixel 7 Pro. But there's a caveat in that the rumors are divided on whether the periscope camera will come to the iPhone 15 Pro Max or be a feature of the so-called iPhone Ultra, which has recently been tipped for a 2024 launch.
A new chipset with boosted neural processing
This is more a result of our own speculation rather than something tied to an actual rumor, but it's very likely that Apple will bring a new chip to the iPhone 15 range, even if it's just for the Pro models. And that chip is likely to have enhanced Neural Engine capabilities to improve the iPhone's smart features.
A big part of Apple's Neural Engine is the application of artificial intelligence to image signal processing to deliver better photos. That means taking multiple shots and stitching them together into one, giving what the iPhone thinks is the best photo. Likely upgrades to the A-series chip would mean more transistors for the Neural Engine to use, and thus more processing power.
With more power comes the ability to process image data better and with added smarts. If this is done well we could see the iPhone 15 range use the aforementioned camera upgrades to their full potential, delivering photos that are well-exposed, have enhanced colors and plenty of detail, and feature more natural background blur and drop off when using portrait modes.
iPhone 15 camera upgrade outlook
Given it's still early days for the iPhone 15 rumor cycle, a lot remains open to speculation and interpretation. But if some of these upgrades do come to fruition, we could see the standard iPhone get a real uptick in main camera capabilities.
The iPhone 15 Pro is likely to build on the advancements of the iPhone 14 Pro's 48MP camera, refining the image processing and delivering photos that look natural but also detailed and nicely exposed.
The periscope camera tipped for the iPhone 15 Pro Max could be the most interesting upgrade. Applying Apple's arguably class-leading computational photography to a telephoto camera with greater optical range could deliver some very impressive zoomed-in shots, ideal for capturing images up close or better framing a shot that you're just a little too far away from.
All in all, things are looking quietly promising for the iPhone 15 range on the cameras' front, which is good news given the quality of the photography delivered by our current selection of best camera phones.