I don't know about you, but in my household a new iPhone is a fairly rare occurrence. And when a new iPhone does enter our abode, it triggers a cascade effect where everyone gets a new iPhone. Well, new to them.
It actually just happened recently before the Apple event on September 12. My wife got a new iPhone 14 Pro Max and then promptly handed her iPhone 12 Pro Max to our daughter, which in turn gave her iPhone 11 Pro Max to my son. 'New' iPhones for everybody!
I've been thinking about all this because based on all the iPhone 15 rumors, it's shaping up to be the ultimate hand-me-down phone from the iPhone 14 Pro series. In other words, the iPhone 15 vs iPhone 15 Pro divide could be the biggest ever. Here's what I mean.
Dynamic Island
One of the iPhone 15 rumors that seems like a lock is the iPhone 15 getting the same Dynamic Island as the iPhone 14 Pro series. This replacement for the notch towards the top of the display can deliver info at a glance as well as live alerts, such as music playback, timers and more.
The other benefit for Dynamic Island is that you get info without having to dive into apps, such as the latest status on your ride-share or food delivery, or the latest sports scores. I'm hoping more developers embrace this feature if all the new iPhone 15 models sport the Dynamic Island.
A16 Bionic
Just to be clear, the A16 Bionic chip is still one of the fastest around, so it's not a huge loss that it's reportedly coming to the iPhone 14 and iPhone 14 Plus. But Samsung has stepped up its game on the graphics front with the Galaxy S23 series powered by the Snapdragon 8 Gen 2 for Galaxy chip and actually surpassed the iPhone in graphics testing in our benchmark testing.
The more exciting new chip is the A17 Bionic that should be coming to the iPhone 15 Pro and Pro Max, which is apparently the world's first processor made using a 3-nanometer process. This means more transistors, which equals more power and better battery life. If you're the jealous type, I would avoid looking at the A17 Bionic leaked benchmarks.
48MP camera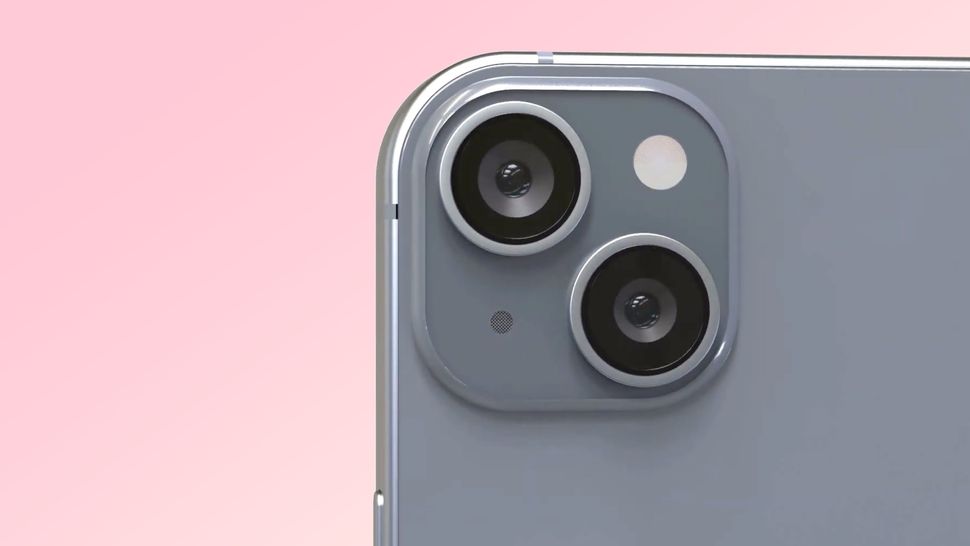 Ready for another hand-me-down? The iPhone 15 is tipped to feature a 48MP main camera, just like the iPhone 14 Pro series. I doubt this sensor will be able to capture amazing ProRAW images like the iPhone 14 Pro phones can, but the resolution jump from 12MP to 48MP would still be welcome.
Unfortunately, it doesn't look like the regular iPhone 15 or iPhone 15 Plus will be getting a telephoto lens, so if you're after a big zoom you'll likely have to spring for the iPhone 15 Pro or the iPhone 15 Pro Max. The Pro Max is expected to boast a new periscope-style lens with up to 6x zoom.
iPhone 15 vs iPhone 15 Pro: What you're (probably) not getting
All of the above iPhone 15 upgrades are welcome, especially when you add USB-C connectivity to the mix. There are rumors that Apple may reserve faster charging and transfer speeds for the iPhone 15 Pro and Pro Max, but I hope that's not true.
Unfortunately, there could be plenty of other features that won't be handed down from the iPhone 14 Pro series, such as an always-on display and 120Hz refresh rate. We've heard some rumors that the iPhone 15 could go to 90Hz, but that's not a lock by any stretch.
I'm personally way more excited for the iPhone 15 Pro and iPhone 15 Pro Max (the latter could wind up being called iPhone 15 Ultra.) And that's because they should get a new action button to replace the mute switch for performing all sorts of shortcuts, a lighter and tougher titanium design, the aforementioned A17 Bionic chip, and more powerful zoom camera.
Yes, the iPhone 15 Pro should look and feel like the ultimate iPhone, and it could have a price hike to match. But at this point the iPhone 15 feels more like the ultimate consolation prize.
More from Tom's Guide