The iPhone 13 has arrived, and the Pixel 6 will soon follow. When that happens, expect a showdown between two leading flagship phones that place an emphasis on mobile photography.
We already know about all four iPhone models, which we've tested and reviewed. (In addition to the iPhone 13, we've taken a look at the iPhone 13 mini, iPhone 13 Pro and iPhone 13 Pro Max.) As for the Pixel, there's not a whole lot of mystery left. Most of the beans have already spilled, thanks to pretty detailed specs leaks and Google's own confirmations.
The most recent Pixel 6 specs dump reveals just about everything we need to know about both phones from the triple camera array on the Pixel 6 Pro to the Google-made Tensor chip that will power both phones.
In this iPhone 13 vs. Google Pixel 6 face-off, we'll take a look at how these two phones should stack up once Google's phones make their debut. We've already been impressed by the iPhone 13's camera performance, and we expect the Pixel 6 to provide a formidable challenge. And the Pixel 6 will offer a flagship Android experience, showcasing Google's new Android 12 vision in all its Material You goodness, while the iPhone 13 has introduced us to the new features in iOS 15. Rest assured, this is going to be one fierce battle for to be the best phone overall.
iPhone 13 vs. Google Pixel 6: Specs
| | | | | |
| --- | --- | --- | --- | --- |
| | iPhone 13 Pro | iPhone 13 Pro Max | Pixel 6 (rumored) | Pixel 6 Pro (rumored) |
| Starting price | $999 | $1,099 | $699 | $899 |
| Screen size | 6.1 inches | 6.7 inches | 6.4 inches | 6.7 inches |
| Refresh rate | 10Hz - 120Hz | 10Hz - 120Hz | 90Hz | 120Hz |
| CPU | A15 Bionic | A15 Bionic | Google Tensor | Google Tensor |
| Rear cameras | 12MP main, 12MP ultrawide, 12MP telephoto with 3 zoom, LiDAR sensor | 12MP main, 12MP ultrawide, 12MP telephoto with 3 zoom, LiDAR sensor | 50MP main, 12MP ultrawide | 50MP main, 12MP ultrawide, 48MP telephoto |
| Battery size | Unknown | Unknown | 4,614mAh | 5,000mAh |
iPhone 13 vs. Google Pixel 6: Price and availability
Pricing is no longer a mystery for the iPhone 13, which went on sale Sept. 24. Prices are the same as they were for the iPhone 12 series, with the iPhone 13 mini starting at $699 and the iPhone 13 costing $799. The iPhone 13 Pro and iPhone 13 Pro Max cost $999 and $1,099, respectively.
In a welcome change from Apple, the base models of the iPhone 13 and iPhone 13 mini feature more storage — 128GB, as opposed to 64GB. You can also find a 1TB iPhone 13 Pro model, though it's very expensive.
The Pixel 6's pricing remains up in the air. However, if we had to venture a guess, we'd say that the smaller Pixel 6 might start at $699 while the larger Pro model would come in at $899. The Pixel 5, the sole model last year, came in at $699, and we think Google might try to keep to that price for the smaller Pixel 6. However, Google has confirmed that the Pixel 6 family will come with premium flagship pricing, so that could mean upwards of $1,000 or more.
With the iPhone 13 now on sale, we're just waiting for the Pixel 6 to show up. The latest rumor has Google's flagship phones launching on Oct. 19.
iPhone 13 vs. Google Pixel 6: Design
In the case of the Pixel, Google is diverging drastically from its previous design language. Up to this point, Pixels have been pretty spartan affairs. Other than unique colorways, like blue, orange, and pink, the Pixels have stuck with a muted design. The Pixel 6 will buck that trend completely.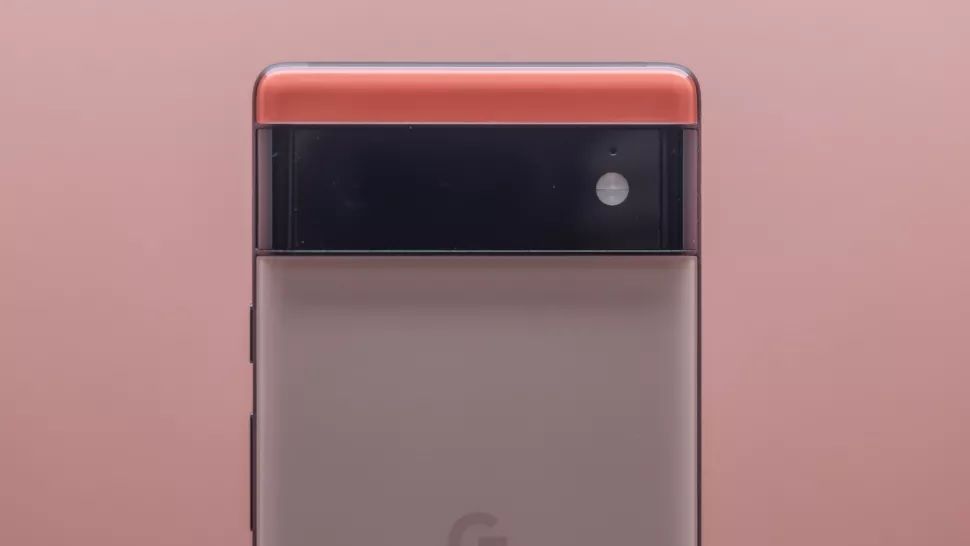 Not only have we seen a tri-color design in Google's official renders, but there is a large camera bar spanning the width of the phones. It's certainly a look, though it's thus far been polarizing among Android and Pixel fans. For us, we welcome something new and unique.
The iPhone 13 models look the same as their iPhone 12 predecessors, but with two key differences. First, the notch is smaller on this year's iPhones — 20% smaller, according to Apple.
The other notable difference found on the new iPhone is the camera array arrangement on the iPhone 13 mini and iPhone 13. Instead of having the two lenses stacked vertically like on the iPhone 12, both of the phones are diagonally-opposed lenses. It's not a huge change, but it'll help the iPhone 13 stand out from its predecessor. Meanwhile, the lenses are bigger on the iPhone 13 Pro models, and the camera array juts out more noticeably.
iPhone 13 vs. Google Pixel 6: Display
As with the iPhone 12, you can choose between four iPhone 13 models: the 5.4-inch mini, the 6.1-inch regular version, the 6.1-inch Pro, and the 6.7-inch Pro Max. Apple continues to use OLED panels for richer colors and deeper blacks. Once you've gone OLED, you never go back.
The iPhone 13 Pro series features a big change in the form of dynamically refreshing displays. The new ProMotion screens on the iPhone 13 Pro and iPhone 13 Pro Max automatically ramp up the refresh rate to 120Hz when you're scrolling or gaming for a smoother, more immersive experience.
For the Pixel, Google has confirmed two different-sized models: a 6.4-inch and a 6.7-inch. We believe that both both phones will use AMOLED technology, though a previous rumor suggested that the Pixel 6 Pro will use a plastic OLED display instead. The Pixel 6 will have a 90Hz refresh rate, while the Pixel 6 Pro will sport 120Hz.
iPhone 13 vs. Google Pixel 6: Cameras
Other than software, where the iPhone 13 and Pixel 6 will likely shine is in the camera department. Both Apple and Google have really nailed the mobile photography experience, pushing the limits with crazy software that routinely places their devices among the best camera phones. We expect this will continue with 2021's phones.
The iPhone 13 mini and iPhone 13 still feature two rear cameras, though the main sensor is bigger, letting in more light than before. That means the iPhone 13 should fare better in low light situations. The iPhone 13 Pro series also features a bigger main sensor and boosts the aperture on its ultrawide angle camera; the telephoto lens on the Pro can support a 3x optical zoom.
The biggest addition of all impacts all four iPhone 13 models. Cinematic mode adds a background blur to video, but the phone is also smart enough to shift what gets blurred as the focus of the shot changes.
For the Pixel 6, the smaller model looks to have two cameras: a 50MP wide-angle lens and a 12MP ultrawide. The larger Pixel 6 Pro is expected to add a third 48MP telephoto shooter, with a 4x optical zoom confirmed by Google. We still don't know official megapixel counts.
All that hardware will work in tandem with Google's AI prowess (plus the computational photography improvements expected with the new Tensor chip) and many of the Pixel's core shooting modes (Night Sight, astrophotography, etc.).
iPhone 13 vs. Google Pixel 6: Performance and 5G
Apple sets the pace for smartphone performance with its chips, and the A15 Bionic chipset inside the iPhone 13 is no different. Our iPhone 13 benchmarks show that the new iPhones are the fastest phones available, topping any Android model currently on offer.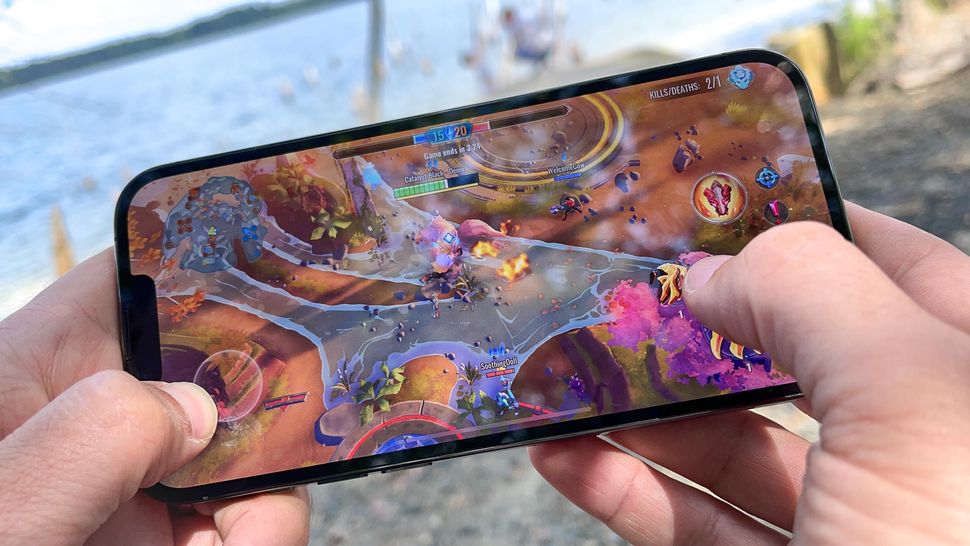 The interesting thing about the Pixel 6 is that Google is parting ways with Qualcomm. In doing so, it will design its own silicon called Tensor, which will debut on the Pixel 6.
Tensor is set to be an interesting chip. Despite rumors suggesting that it won't be able to match the Snapdragon 888 — the best SoC Android phones can currently use — Tensor is focused on pushing the limits of AI and machine learning on a phone, along with a new Titan M2 security chip. But some speculation indicates that it will be more in line with the Snapdragon 870. Tensor could also mean much longer support for the Pixel 6.
Leaked specs suggest the Pixel 6 will use a 5G modem from Samsung. Apple's iPhone 13 reportedly uses a Snapdragon X60 modem, and Apple says that by year's end, it will support 5G bands from more than 200 carriers in 60 countries.
iPhone 13 vs. Google Pixel 6: Battery and charging
Other than the iPhone 12 Pro Max, battery life on the iPhone 12 series wasn't anything to write home about. And Google has lately struggled to make Pixels that come close to the phones on the best phone battery life list. But the iPhone 13 takes a big step forward, and we hope the Pixel 6 does likewise.
The iPhone 13 models all feature bigger batteries — Apple hasn't said how big, but we noticed a difference in our iPhone 13 battery testing. All four models last longer than their iPhone 12 counterparts. In the case of the iPhone 13 Pro and iPhone 13 Pro Max, the results are among the best we've seen for smartphones.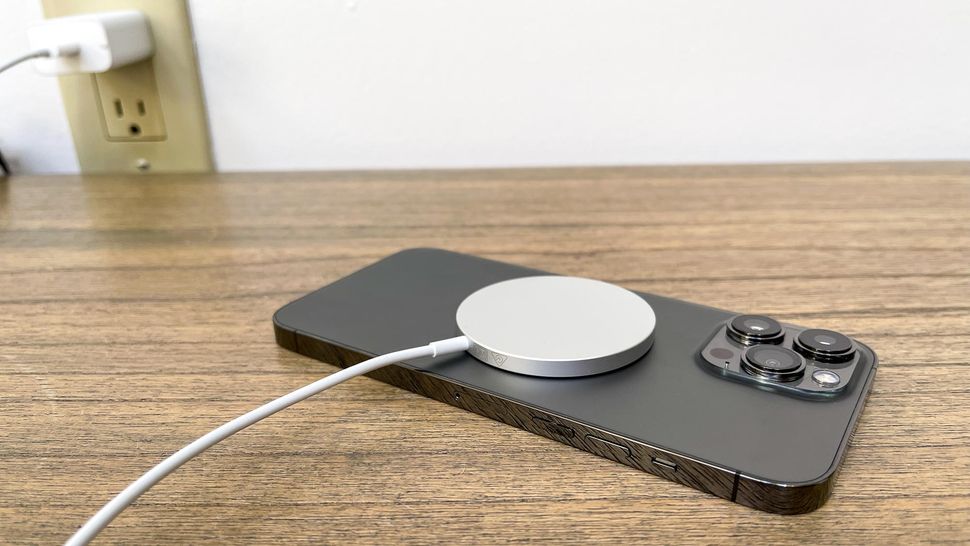 We can't say the same for iPhone 13 charging, which remains stuck at 20W wired/15W wireless. That's well behind other phones.
Courtesy of Prosser's leak, we have possible capacities for the Pixel 6 models. The smaller unit could have a 4,614mAh battery and the larger phone a big 5,000mAh one. These are both large cells and should help both Pixel 6 models last a while, especially if Google makes serious optimizations because it will control most of the hardware.
The Pixel 5 supports only up to 18W fast charging, so we really hope Google ups that for the Pixel 6. We could see the Pixel 6 jump to 33W wired charging and 23W wireless charging, according to rumors.
iPhone 13 vs. Google Pixel 6: Software
Software will be one of the key differentiating factors between the iPhone 13 and Pixel 6. Obviously, there's the iOS vs. Android difference. But both phones will spearhead the new directions in iOS 15 and Android 12. Basically, it's going to be a great year for fans of either camp.
With iOS 15, Apple introduced a slew of new features. We have a solid breakdown of the most important iOS 15 features, but some of the highlights include a new Focus mode, a slight revamp to notifications, FaceTime updates, a Safari overhaul, improvements to Maps, and much more. Apple is leaving practically no stone unturned.
The Pixel 6 will come with Android 12 out of the box. This new version of Google's mobile OS is a huge change from what we've seen in the last few years. The Material You design language builds on Material Design before it, creating a whole new look for Android. The system will pull colors from your wallpaper and theme itself accordingly; the Quick Settings toggles are larger and have more information; there's a new privacy dashboard to get a look at what apps are using which permissions and when; and even the lock screen looks different, with a large clock that moves into the top left corner when notifications are present.
iPhone 13 vs. Google Pixel 6: Outlook
The iPhone 13 vs. Google Pixel 6 showdown becomes a reality once the Pixel 6 joins the iPhone 13 on retail shelves. The Pixel will have a tough act to follow given how much better the Apple phones are over last year's models.
Google's new Tensor chip will be very interesting to see in comparison to the A15 Bionic, and we're excited to put them both to the test. For now, we'll wait and bide our time to see how this showdown shakes out.