Prepare for a crime thriller like no other as Wolf, the seventh novel in Mo Hayder's Detective Jack Caffrey series, gets adapted into a gripping new series for BBC One. It promises to deliver unpredictable thrills as the young DI uncovers the disturbing link between a closed murder case and the home invasion of a wealthy British family. Watch Wolf online now and stream every episode live or on-demand from anywhere with a VPN.
Stream Wolf online via BBC iPlayer: TV schedule, dates
The late Mo Hayder first introduced Detective Inspector Jack Caffrey to the world with her debut novel Birdman (2000), which became an international bestseller and was praised as "powerful", "violent", and "completely gripping".
And there's a tremendous buzz around Wolf. Not only does it feature acclaimed actress Juliet Stevenson as the matriarch of a family subject to a brutal home invasion, but it presents a propulsive story full of suspense and wild, jaw-dropping twists.
We'll find two distinct storylines colliding in unexpected ways: one following DI Caffrey (Ukweli Roach), a detective haunted by the death of his 10-year-old brother and with doubts about the verdict on a recent murder case. The other charts the ordeal of the wealthy Anchor-Ferrier family, taken captive in their home by two sadistic criminals, Honey and Molina, played with vicious relish by Sacha Dhawan and Iwan Rheon, the latter of whom viewers will recognise as Game of Throne's psychopathic villain Ramsey.
Brace yourself for a twisted, adrenaline-fuelled psychological thriller as we break down below how to watch Wolf online with BBC iPlayer, totally free and from anywhere now.
How to watch Wolf online in the U.K.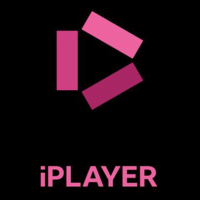 This gripping BBC thriller launched on Monday, July 31, with all 6 episodes landing on the BBC's FREE on-demand service, BBC iPlayer and available to binge-watch now.
Those who'd prefer to watch Wolf live online or through linear TV can tune in on BBC One. You'll find Episode 2 broadcast on August 1 at 9 p.m. BST, while subsequent episodes airing weekly every Monday at the same time. The season finale airs on TV on August 28.
Not at home in the U.K. for Wolf's highly anticipated debut? Don't worry — as we explain below, you can watch it live or on-demand when you download a VPN.
How to watch Wolf online from anywhere with a VPN
Currently traveling in a country where BBC iPlayer isn't available? With the right VPN (Virtual private network), you can continue to access your usual platforms and watch your favorite shows online no matter where in the world you are.
We've evaluated many options, and the best VPN is ExpressVPN. It meets the VPN needs of the vast majority of users, offering outstanding compatibility with most devices and impressive connection speeds. It's also affordable at $12.95 per month. (Signing up for longer periods of six months or a year reduces the cost even more down to a minimum of $6.67.)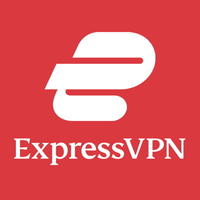 Safety, speed and simplicity combine to make ExpressVPN our favorite VPN service. It's also compatible with loads of devices and there's a 30-day money-back guarantee if you want to try it out.
Using a VPN is incredibly simple.
1. Install the VPN of your choice. As we've said, ExpressVPN is our favorite.
2. Choose the location you wish to connect to in the VPN app. For instance if you're in the U.S. and want to view a U.K. service, you'd select U.K. from the list.
3. Sit back and enjoy the show. Head to BBC iPlayer and stream every episode of Wolf online.
---
Can you watch Wolf online in the U.S., Australia or elsewhere?
Wolf is currently exclusive to BBC One, BBC Wales, and BBC iPlayer.
However, while we're not aware of plans to air the show in Canada or the U.S. right now, in Australia, SBS have purchased the rights to air the series. So for those Down Under looking for their fix of gripping crime thrillers, they can watch Wolf from Wednesday, August 16 – either weekly episodes at 9:30 p.m. AEST on SBS, or binge-watch the show through SBS On-Demand, where the entire series will be available to stream.
Remember: if you're based in the U.K. but aren't there at the moment, you could still connect to BBC iPlayer and stream Wolf live or on-demand. All you need is a VPN such as ExpressVPN.
Wolf trailer
The trailer for Wolf starts creepy and just keeps on getting creepier, until it appears to get almost comic. Add one twisted looking plot about a couple getting held hostage in their own home, a possible counter-twist when it turns out that they're no ordinary family and some of the best British horror actors out there and it looks like viewers are in for a hell of a ride.
Wolf cast
Fans of Game of Thrones will see at least two familiar and fearsome faces in the Wolf cast with Iwan Rheon and Owen Teale starring. The full cast is as follows:
Ukweli Roach as Jack Caffrey
Iwan Rheon as Molina
Sacha Dhawan as Honey
Sian Reese-Williams as DI Maia Lincoln
Juliet Stevenson as Matilda Anchor-Ferrers
Owen Teale as Oliver Anchor-Ferrers
Annes Elwy as Lucia Anchor-Ferrers
Emily Adara as Sophie
Zadeiah Campbell-Davies as Emily
More from Tom's Guide