Scavengers Reign comes from the minds of visionary filmmakers Joseph Bennett and Charles Huettner. Described as an alien nature documentary that just happens to feature humans, the lush animated visuals bring to mind James Cameron's Avatar and carry a heavy anime influence. There are 12 episodes, with the first three available on Max now.
Scavengers Reign streaming details
U.S. date: Scavengers Reign streams from Thursday, October 19 on Max.

U.K. release date: TBC

AUS release date: Thursday, October 19 on Binge and Foxtel Now.
Scavengers Reign is set after an interstellar freighter is stranded on an alien world. The survivors must navigate an unknown, unforgiving ecosystem in the hopes of escape or rescue. However, the various groups will soon discover that danger lurks within the beauty of an ecosystem never meant for humanity and while the native life may not have malicious intentions, it is no less deadly.
The show is loosely based on a 2016 short film called Scavengers, certainly in terms of style, while the plot has been expanded to series length, allowing for deeper exploration of the themes, the world and a larger cast of characters.
With the survivors scattered across the planet, the show initially follows three separate groups, with Ted Travelstead (The Great North) as lone survivor Karmen and Bob Stephenson (Top Gun: Maverick) and Sunita Mani (Spirited) voicing shipmates Sam and Ursula. There's also Azi and robot sidekick Levi, played by Wunmi Mosaku (Loki) and Alia Shawkat (Search Party).
With other elevated sci-fi shows such as The Expanse and animated dramas like Invincible proving popular with audiences, Scavengers Reign could prove to be a sleeper hit. Read on for full details of how to watch Scavengers Reign online from anywhere.
How to watch Scavengers Reign online from anywhere
Just because Max isn't available everywhere doesn't mean you need to miss Scavengers Reign. Watching along with the rest of the internet can be pretty easy. With the right VPN (virtual private network), you can stream the show from wherever you go.
We've evaluated many options, and the best VPN is ExpressVPN. It meets the VPN needs of the vast majority of users, offering outstanding compatibility with most devices and impressive connection speeds. It's also affordable at $12.95 per month. (Signing up for longer periods of six months or a year reduces the cost even more.)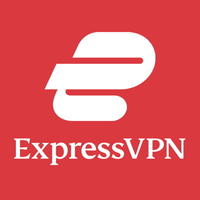 Our favorite VPN service, ExpressVPN, really shines thanks to its safety, speed and simplicity-to-use. It's also compatible with loads of devices – from iOS and Android to Roku, Apple TV and PlayStations.
How to watch Scavengers Reign online in the U.S.
Three episodes of Scavengers Reign dropped on Max on October 19 and there will be another three episodes weekly thereafter. You can watch here.
U.S. viewers who are away from home when the show airs can still catch up using one of of our recommended VPNs.
Can you watch Scavengers Reign online in the U.K.
There is currently no news on when Scavengers Reign will air in the U.K., however Max shows have an exclusive home on Sky, so keep an eye out over there.
Visiting the U.K. from the States? Try one of the best VPNs to log in back home to use the apps you prefer.
Can you watch Scavengers Reign online in Canada?
Scavengers Reign doesn't currently have an air date in Canada, but may well appear on Crave, the Canadian home of HBO, sometime in the future.
Of course, those on vacation in Canada who stream live with their friends in the U.S. will need one of the best VPNs to log in back home to use the service you prefer.
How to watch Scavengers Reign online in Australia
Binge is the place you want to go to watch Scavengers Reign online in Australia. Look for three new episodes on Thursday, October 19, with three each week thereafter, through November 9.
Binge is free for the first 14 days, and starts at $10 per month for one screen and SD viewing. It's also on Foxtel Now.
Scavengers Reign episode schedule
Episode 1: October 19
Episode 2: October 19
Episode 3: October 19
Episode 4: October 26
Episode 5: October 26
Episode 6: October 26
Episode 7: November 2
Episode 8: November 2
Episode 9: November 2
Episode 10: November 9
Episode 11: November 9
Episode 12: November 9
Scavengers Reign trailer
More from Tom's Guide