The doctor is in again! Frasier Crane is back, nearly two decades after he left the air, ready to take on new adventures in the Frasier revival on Paramount Plus. Kelsey Grammer reprises his famous role, which began on Cheers and continued through his own series.
Frasier revival date and time
When the reboot begins, we'll see that Frasier has returned to Boston. But just as he and his father butted heads over their differences, he finds himself in a similar position with his own son, Freddy (Jack Cutmore-Scott). On top of that, as it says in the series teaser, he'll be ready to take on "new challenges to face, new relationships to forge, and an old dream or two to finally fulfill."
The new series is a solid sitcom that feels like comfort food, as TG writer Ben F. Silverio writes in his Frasier review.
Here's everything you need to know to watch the Frasier revival online. Scroll down for the trailer, cast list and more.
How to watch the Frasier revival online anywhere on Earth
Just because Paramount Plus isn't available everywhere (though it's expanding) doesn't mean you need to miss the Frasier revival if you've traveled somewhere where the service isn't accessible. Watching along with the rest of the internet can be pretty easy. With the right VPN (virtual private network), you can stream the show from wherever you go.
We've evaluated many options, and the best VPN is ExpressVPN. It meets the VPN needs of the vast majority of users, offering outstanding compatibility with most devices and impressive connection speeds. It's also affordable at $12.95 per month. (Signing up for longer periods of six months or a year reduces the cost even more.)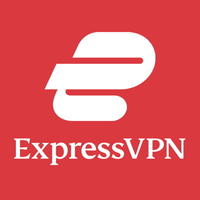 Our favorite VPN service, ExpressVPN, really shines thanks to its safety, speed and simplicity-to-use. It's also compatible with loads of devices - from iOS and Android to Roku, Apple TV and PlayStations.
How to watch the Frasier revival online in the U.S. (possibly for free)
The first two episodes of Frasier are streaming now on Paramount Plus, after premiering Thursday, Oct. 12 at 3:01 a.m. ET.
Never signed up for Paramount Plus? Today's your lucky day. A 7-day Paramount Plus trial is a great way to check out the Frasier revival.
Don't have Paramount Plus? CBS will air the first two episodes on Oct. 17 at 9:15 p.m. ET/PT. The Paramount Plus With Showtime gives you the live local CBS feed, so you can watch online.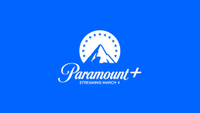 Paramount Plus combines what used to be CBS All Access with even more content from ViacomCBS partners. The library includes Survivor, NCIS and Ghosts, as well as originals like 1923 and Star Trek: Strange New Worlds. With the premium plan, you also get Showtime and your local live CBS feed.
How to watch Frasier online in Canada
Paramount Plus is also available in Canada, and the Frasier revival will start streaming on the service on Oct. 12, just like in the U.S.
How to watch Frasier online in the U.K.
Brits can watch the Frasier reboot on Apple TV Plus the day after episodes air in the U.S. and Canada.
With a VPN service such as ExpressVPN, you can watch Frasier live.
How to watch Frasier online in Australia
Australians can watch Frasier online with Paramount Plus, too, but a day after the episodes air in the U.S.
Frasier reboot trailer
The Frasier revival trailer finds the good doctor in a bar drinking ... beer?! There's just something about Boston that leads him to quaff less sophisticated beverages. And take on some new challenges, like teaching at Harvard and trying to bond with Freddy.
Frasier revival cast
The Frasier revival cast is led by Kelsey Grammer as Frasier Crane, a psychiatrist and radio personality.
Aside from Grammer, the cast of the revival will largely consist of new additions to the Cheers-verse. Even with new actors making up the Frasier revival cast, though, longtime fans will recognize a few key characters.
Jack Cutmore-Scott stars as Frasier's son, Freddy Crane. He'll be joined by Anders Keith as David Crane, Frasier's nephew and the son of Niles and Daphne (who are not currently set to appear in the series, but haven't ruled out a cameo at some point).
Rounding out the cast will be Nicholas Lyndhurst as Frasier's college friend Professor Alan Cornwall, Jess Salgueiro as Freddy's roommate Eve, and Toks Olagundoye as psych department head Olivia.
And though Niles and Daphne are likely still in Seattle, two other familiar faces from the original show will pop in as recurring characters: Peri Gilpin as Frasier's former producer and close friend Roz Doyle, and Bebe Neuwirth as Dr. Lilith Sternin, Frasier's ex-wife and Freddy's mother.
Where Frasier left off
When we last left Dr. Frasier Crane, he was at a crossroads. Everyone in his life was about to embark on exciting new adventures: his father Martin and Ronee had just gotten married, brother Niles and Daphne became parents, and Roz was promoted to the station manager of KACL. And with his current girlfriend/former matchmaker Charlotte moving back to Chicago, he felt like nothing was keeping him in Seattle any longer.
Luckily, an opportunity to do television in San Francisco emerged and called to him as his next step. However, at the end of the two-part finale, Frasier landed in Chicago to presumably pick up where things left off with Charlotte instead of relocating to the Bay Area. Unfortunately, things don't appear to have worked out for Frasier once again, but he's making a fresh start in Boston again.