Many of the best home security cameras and video doorbells are on sale during Prime Day, so it's a good time to shop if you're in the market. Some of these deals include multi-camera setups, so you can secure your entire property for less.
The home security cameras and video doorbells that are on sale range from sub-$100 budget models to higher-end versions with built in floodlights and more, so there's something here for everyone.
We've looked through the listings on Amazon, Best Buy, and other online retailers to bring you the best Prime Day security camera deals.
Best Prime Day security camera deals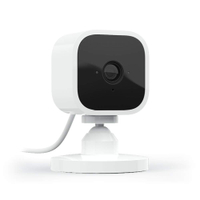 Blink Mini Indoor Cam: was $35 now $24.99 @ Amazon
Offering great day and night-time footage on the cheap, as well as impressive granular settings, the Blink Mini Indoor Cam is a great choice for those who don't have enormous budgets for home security. Now $10 cheaper than usual, the Blink Mini is an excellent buy this Prime Day.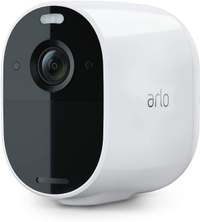 Arlo Essential Spotlight Camera was $129, now $99 @ Amazon
This wireless home security camera has a 1080p resolution, full color night vision, an alarm, and two-way audio. It's weatherproof and has a six-month battery life. This deal is available both at Amazon and at Best Buy.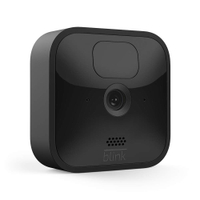 Blink Outdoor camera was $99, now $64.99 @ Amazon
Even before this Prime Day sale, we considered the Blink Outdoor the best outdoor security camera under $99, and now that it's on sale for $35 off, it's an even better deal. In our Blink Outdoor camera review, we noted its good 1080p resolution, small size, and excellent app. And, you can now save video locally as well as in the cloud.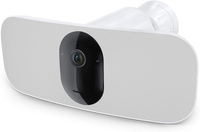 Arlo Pro 3 Floodlight Cam was $249, now $199 @ Amazon
This home security camera is basically the Arlo Pro 3 but with a massive 2000-lumen floodlight wrapped around it. That way, you can really shine a light on anything entering your yard. The Floodlight Cam has a 2K HDR resolution, color night vision, and two-way audio.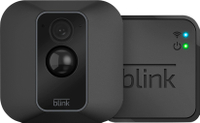 Blink XT2 wireless security camera is $99 @ Best Buy
Since the release of the Blink Outdoor, the Blink XT2 is being phased out. However, this great budget wireless security camera has one thing that its replacement doesn't: Free cloud storage. Unlike the Blink Outdoor which requires a $3/month subscription, the XT2 has free cloud storage (up to two hours' worth).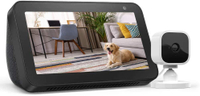 Blink Mini with Amazon Echo Show 5 was $124.99, now $49.99 @ Amazon
Amazon is basically giving away the Echo Show 5 with this Prime Day deal. The Blink Mini is a pretty good indoor camera, and the Echo Show 5 is a pretty good smart display. It's best if you're looking for a small nightstand screen to play some tunes in the background. One nice thing is that you can view a feed from the Blink Mini on the Echo Show 5.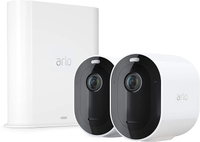 Arlo Pro 3 two-camera system was $499, now $299 @ Amazon
The Arlo Pro 3 is one of the best wireless home security cameras around, with a 2K HDR resolution and features such as person and package detection. This deal includes two cameras and the base station for $200 the regular price.
Best Prime Day video doorbell deals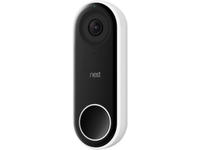 Nest Hello video doorbell was $229 now $179 @ Monoprice
The best overall video doorbell is currently $50 off at Monoprice - a deal you can't currently find at other online retailers. This video doorbell has an excellent picture and can even announce familiar faces at the door.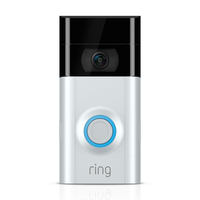 Ring Video Doorbell (2nd gen) was $99, now $69 @ Amazon
Ring's all-new budget video doorbell is even cheaper for Prime Day. In our Ring Video Doorbell review, we liked its 1080p camera, the fact that it can work wired or on battery power alone. And, it works with Alexa-enabled smart displays, so you can see and talk to whoever's at the front door.
Be sure to check all of our best Prime Day deals on Tom's Guide, which we're updating regularly with new sales.