Sadly, Manifest has reached its final destination. Netflix's hit sci-fi mystery series recently concluded with the release of the second half of its fourth and final season.
With it, we finally have some answers about the mystery behind Flight 828 and its ill-fated passengers, who become unwilling time-travelers after their plane vanishes and reappears five and a half years later. While initially canceled by NBC after three seasons, the show was picked up Netflix for a "super-sized" final season, and its dramatic close cements its status among the best Netflix shows to watch.
Now that Manifest is over and done with, you'll have to look elsewhere to scratch that itch for supernatural mysteries that suck you in from the get-go. Here are seven shows like Manifest to watch on Netflix, Max, Paramount Plus, and other streaming services.
Lost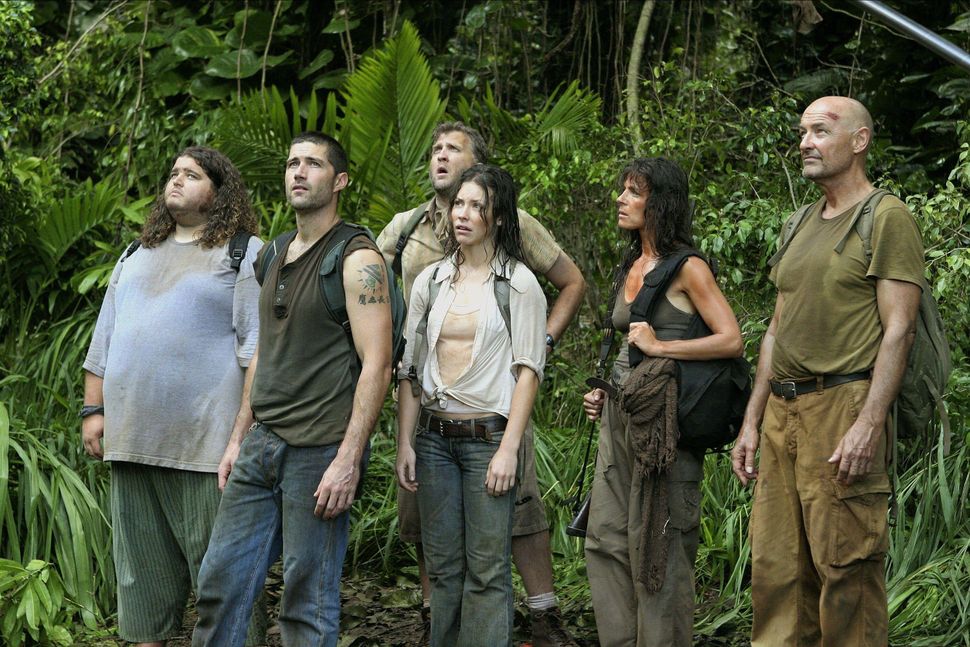 Let's start with the obvious suggestion. In Lost, a plane going from Sydney to Los Angeles crashes on a mysterious island, leaving the survivors to grapple with questions surrounding the circumstances of their abrupt arrival and the island's history.
Granted, that synopsis really only scratches the surface. But it's hard to go into detail without spoiling some of the maddening twists and turns that made the show a worldwide cultural phenomenon when it aired in the 2000s. Over its six seasons, Lost amassed an enormous audience as fans tried to understand what the heck was going on, and its polarizing series finale has only fueled discourse and speculation since.
Lost and Manifest overlap in several ways, including the disappearance of a plane due to bizarre circumstances and the web of impacted characters navigating the fallout. So if you missed the Lost hype train before, now's the perfect time to hop on.
Watch it on Hulu
Fringe
Fringe is another must-watch for Manifest fans. It centers around the fictional "Fringe" division of the FBI, which solves mysterious phenomena tied to supernatural events — basically anything that could be explained by fringe science, hence the name. Members include workaholic FBI agent Olivia Dunham (Anna Torv), the mad scientist-type Walter Bishop (John Noble), and his son with a troubled past, Peter Bishop (Joshua Jackson).
Fringe strikes a lot of the same chords as other top sci-fi shows like The X-Files and Doctor Who, using personal stories to explore the world's well-designed mythology. Characters grapple with alternate timelines, parallel universes, and other sci-fi staples. Fringe starts off with a traditional case-by-case structure with each episode as a self-contained story, but evolves into a serialized drama over the show's five seasons.
Watch it on Max
Dark
Dark is often considered one of the best international sci-fi series for its consistently shocking twists and turns. Set in the fictional village of Winden Germany, Dark follows several characters as they investigate why children have started vanishing from their small town. The answers they find are even more troubling as they bring to light a time-traveling conspiracy that spans generations.
Similar to Manifest, Dark uses its supernatural framing to tackle themes of loss, resilience, and family. Across its three-season run, the web of families drawn together by their loss work to become reunited with their loved ones and, ultimately, wage a battle for the fate of their town.
Watch it on Netflix
Sense8
You know you're in for some top-tier sci-fi drama with the Wachowskis, the filmmaking team behind the Matrix franchise, and Babylon 5 creator J. Michael Straczynski at the helm. Sense8 follows a group of eight people scattered around the world who one day mysteriously develop the ability to see, hear, and feel everything the others do.
As they connect and understand more about their power, they learn they're what's known as "sensates," and a covert organization is set on exterminating their kind. Navigating their newfound predicament goes hand in hand with getting to know one another, resulting in some deeply personal and extremely heartfelt character arcs.
Unfortunately, as with many Netflix shows, Sense8's run was cut short. Though canceled after two seasons, a fan-led campaign later convinced Netflix to bring the Wachowskis back to wrap up the story in a two-hour finale special.
Watch it on Netflix
Under the Dome
Under the Dome is another show defined by a central mystery that anyone's bound to get sucked into after the first episode. Based on the Stephen King novel of the same name, it tells the story of a small town thrown into chaos after a mysterious dome suddenly appears overhead, cutting them off from the rest of the world.
While authorities struggle to break down the barrier from the outside, the town's trapped inhabitants must figure out how to survive amid diminishing resources and rising tensions. Linking everything together is the joint effort to unravel the mystery behind why the dome is there, who's responsible, and when (or even if) it'll go away.
Watch it on Paramount Plus
Severance
Severance is a rivetting watch from its opening moments to its stunning finale. It's easily among the best shows on Apple TV Plus. Mark Scout (Adam Scott) is one of many worker bees at Lumon, a mysterious company that performs "severance" on its employees to separate their work and non-work memories, forcing them to live two lives. The outside versions have no idea what happens inside, and the inside version have no idea what happens outside
It's a mind-boggling premise that could already make for one hell of a Black Mirror episode, only fully fleshed out into its own show. The first season premiered in February 2022 to rave reviews, and a second season is currently in the works. So while there still remain a lot of questions unanswered, hopefully, we'll have at least some answers soon.
Watch it on Apple TV Plus
The 4400
In The 4400, a group of people (4,400 to be precise) from the past century has been plucked from their time and deposited in present-day Washington. None of them have aged from the time of their disappearance nor have any memories of how they got there.
The show follows a team of National Threat Assessment Command operatives charged with investigating the returnees and unraveling the mystery behind their arrival. Stranger still, as the returnees struggle to return to their daily lives, several discover they have paranormal abilities like telekinesis, clairvoyance, and mind control in the wake of their abduction.
Both The 4400 and Manifest center on the fates of unwilling time travelers caught up in something much bigger than themselves. Unfortunately, while The 4400's four seasons are a must-watch saga in their own right, the series ended on a cliffhanger as it was canceled before getting to wrap up its many mysteries.
Watch it on Paramount Plus
More from Tom's Guide