Movies are constantly coming and going on the best streaming services. Every month brings new arrivals and ushers out other titles. February 2023 is your last chance to stream several great movies on Netflix, HBO Max and Hulu.
We're not sure if any of these departures will push you to cancel Netflix or cancel HBO Max (both are high up in our ranking of the best streaming services) but their absence will surely be frustrating to some.
These titles may return, or get picked up by another streamer, but you never know. Put your subscription to work and watch (or rewatch) these five departing movies, including a blockbuster romance, a cult classic comedy and a war-time drama.
Here's what to watch before they leave Netflix, HBO Max and Hulu in February 2023.
Best movie leaving Netflix
Sorry to Bother You (2018)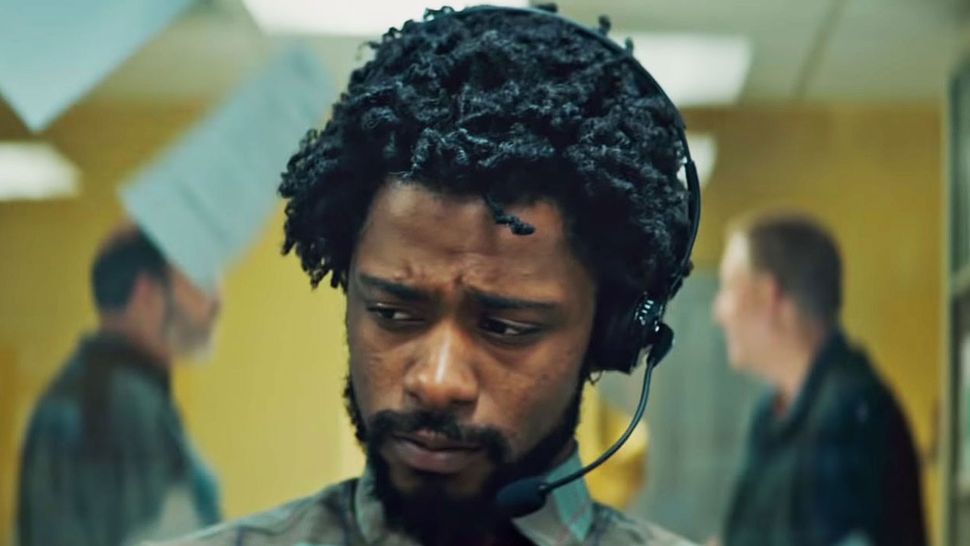 Sorry to Bother You has an intriguing premise: Cassius Green (Lakeith Stanfield) works as a telemarketer for a company called RegalView, but can't make any sales. That all changes when he discovers that he can use a "white voice" (David Cross, hilariously) to engender trust in his middle-class customers.
But as the movie progresses, it turns out that RegalView is in bed with some very, very weird companies. From there, Green enters a world of drugs, genetic engineering and voluntary-ish indentured servitude, and even the best-laid plans to get the world back to normal might not go far enough. – Kelly Woo
Best movies leaving HBO Max
Atonement (2007)
Based on Ian McEwan's novel, the romantic war drama features powerhouse performances by the three young, main stars. Atonement cemented Keira Knightley as a star, launched James McAvoy as a leading man and netted Saoirse Ronan the first of four Oscar nominations.
Like the book, the movie explores a number of themes: coming of age, class, privilege, perspective, guilt, jealously, forgiveness and regret. It tracks the devastating fallout from a wealthy girl's mistaken accusation against the housekeeper's son. Years later, World War II changes all of their lives. Make sure to pay particular attention to the stunning five-minute tracking shot of the Dunkirk evacuation. – KW
Crazy Rich Asians (2018)
Michelle Yeoh is deservedly enjoying some time in the spotlight, as an Oscar nomination adds to all the accolades she and her film Everything Everywhere All at Once have received over the past year. She's had a long, varied career that has seen her hop from martial arts action (Crouching Tiger, Hidden Dragon) to sci-fi TV (Star Trek: Discovery) to comedies like Crazy Rich Asians.
Yeoh is perfect as the icy matriarch who looks down on Rachel (Constance Wu), the American girlfriend of her son Nick (Henry Golding). Nick's family is very wealthy, which shocks Rachel when they travel to Singapore for a wedding. Their relationship is put to the test by their class differences and his mother's disapproval. – KW
The Dark Knight (2008)
The gritty superhero movie trend happened for a reason, and that reason is Heath Ledger's amazing performance as The Joker. While the first chapter of Christopher Nolan's Batman trilogy is underrated (and also leaving this same day, along with the questionable The Dark Knight Rises), Ledger's Joker redefined Batman's nemesis. While Mark Hamill and Jack Nicholson had owned the character previously, Ledger set a standard that has yet to be topped.
But The Dark Knight isn't just about Ledger. Highlights include that impressive opening that's an homage to the film Heat, a series of twisted puzzles and set pieces and an actually-good version of Two-Face (Aaron Eckhart). It all adds up to makingThe Dark Knight is a supremely rewatchable movie.
Oddly enough, The Dark Knight is not only leaving HBO Max this month, but it's also leaving Hulu as well. – Henry T. Casey
Leaving HBO Max and Hulu on Feb. 11
Magic Mike XXL (2015)
If you thought the original Magic Mike was too somber and thoughtful of a film, then you need to see Magic Mike XXL. This sequel thrives since it doesn't need to set anything up. All it needs to do is embrace the female gaze and the ridiculousness of a troupe of traveling male strippers. Which it does.
An excellent story of friendship that's full of charm and saucy numbers, Magic Mike thrives off the chemistry of Mike (Channing Tatum), Ken (Matt Bomer), Richie (Joe Manganiello), Tarzan (Kevin Nash) and the rest of the cast. – HTC
Watch on HBO Max before Feb. 28
Best movies leaving Hulu
Fruitvale Station (2013)
Fruitvale Station is a seminal film in modern Black cinema. And it's not not just because of star Michael B. Jordan, whose career truly took off with his portrayal of Oscar Grant. Jordan's portrayal of Grant, one of the many Black men whose story is filled with tragedy because of systemic racial injustice, earned him a ton of well-deserved attention and applause.
Fruitvale Station is also the directorial debut for Ryan Coogler (Creed, Black Panther). Coogler and Jordan team up to tell Grant's tragic story with respect and care, showing how the man worked to live on the up-and-up after serving time in San Quentin. Doing his best to support his girlfriend and young daughter, Oscar is pulled into an altercation with the police, one that's all-too-familiar for many. – KW
Office Space (1999)
Mike Judge's workplace satire came and went at the box office with hardly a peep, but in the years since, it's become a cult favorite and meme factory. There's not much to the plot — Peter (Ron Livingston) and his co-workers at a software company combat the drudgery and boredom of their jobs.
Office Space is a sharp, witty, incisive portrait that will feel all-too-familiar to many workers who deal with micromanaging bosses, mindless paperwork like the film's TPS reports and the constant fear of layoffs. There are so many Peters out there, whose few highlights of the day include flirting with a local waitress and dreaming of getting revenge on the powers that be. – KW
Everything leaving Netflix in February 2023
Leaving Feb. 3
Leaving Feb. 4
Leaving Feb. 7
H2O: Just Add Water: Seasons 2-3
Leaving Feb. 9
Leaving Feb. 11
ONE PIECE: Alabasta
ONE PIECE: East Blue
ONE PIECE: Enter Chopper at the Winter Island
ONE PIECE: Entering into the Grand Line
Leaving Feb. 14
Monster High: Electrified
Leaving Feb. 15
The Forest
Mr. Right
Term Life
Leaving Feb. 17
Leaving Feb. 21
Bert Kreischer: The Machine
Leaving Feb. 24
Sin senos sí hay paraíso: Seasons 1-3
Leaving Feb. 25
Zach Galifianakis: Live at the Purple Onion
Leaving Feb. 28
Air Force One
Cake
Coach Carter
Margin Call
Scream 4
Shutter Island
Sorry to Bother You
Walking Tall
Everything leaving HBO Max in February 2023
Leaving Feb. 1
This is Where I Leave You, 2014
Leaving Feb. 1
Mo Willems Storytime Shorts! (2020)
Leaving Feb. 10
Central Intelligence, 2016
Leaving Feb. 11
Batman Begins, 2005
The Dark Knight, 2008
The Dark Knight Rises, 2012
Leaving Feb. 12
Leaving Feb. 13
Leaving Feb. 24
Leaving Feb. 28
9½ Weeks, 1986
42, 2013
Above the Rim, 1994
Action Jackson, 1988
After the Sunset, 2004
American History X, 1998
American Psycho, 2000 Extended Version
American Psycho II: All American Girl, 2003
Americano, 2017
Amistad, 1997
Andy Hardy Gets Spring Fever, 1939
Andy Hardy Meets a Debutante, 1940
Assassins, 1995
Assassination Nation, 2018
Atonement, 2007
Bandslam, 2009
Beau Brummel, 1954
Blood on the Moon, 1948
Blast from the Past, 1999
Blow-Up, 1966
Bombshell, 1933
Bringing Down the House, 2003
Bug, 2007
Captain Blood, 1935
Captains Courageous, 1937
Chain Lightning, 1950
Chasing Papi, 2003
Chips, 2017
Cimarron, 1960
Coming to America, 1988
Contagion, 2011
Crash, 2004
Crazy Rich Asians, 2018
Crazy, Stupid, Love, 2011
Doctor Zhivago, 1965
Double Jeopardy, 1999
Dragged Across Concrete, 2018
Dragon Blade, 2015
Executive Decision, 1996
Fantastic Voyage, 1966
Final Analysis, 1992
Freaks, 1932
Free Willy 2 The Adventure Home, 1995
Free Willy 3 The Rescue, 1997
Friends with Benefits, 2011
Friday, 1995
Ghost Town, 2008
Gigi, 1958
Going the Distance, 2010
Grand Hotel, 1932
Greased Lightning, 1977
Gridiron Gang, 2006
High Anxiety, 1977
Hairspray, 2007
Hotel Coppelia, 2021
How to Lose Friends and Alienate People, 2008
I Am a Fugitive from a Chain Gang, 1932
I Am Legend, 2007
In the Fade, 2017
Ivanhoe, 1952
Libeled Lady, 1936
Limbo, 2021
Little Children, 2006
Love Jones, 1997
Lord of War, 2005
Loser, 2000
Love & Mercy, 2015
Magic Mike XXL, 2015
Mars Attacks!, 1996
Max Payne, 2008 Extended Version
Meet Dave, 2008
Melancholia, 2011
Money Talks, 1997
Mortal Kombat Legends: Scorpion's Revenge, 2020
Next Friday, 2000
Open Season, 2006
Open Season 2, 2009
Pacific Rim, 2013
Please Stand By, 2018
Princess of the Row, 2019
Rent, 2005
Robin Hood: Prince of Thieves, 1991
Roots (Mini Series),
​​Screaming Eagles, 1956
Seven Brides for Seven Brothers, 1954
Shadow Dancer, 2013
Shadow of the Thin Man, 1941
Show Boat, 1936
Smart People, 2008
Stomp the Yard, 2007
Stomp the Yard: Homecoming, 2010
The Adventures Of Tintin, 2011
The Butterfly Effect, 2004 Director's Cut
The Butterfly Effect 2, 2006
The Charge of the Light Brigade, 1936
The Cincinnati Kid, 1965
The Craft, 1996
The Eyes Of My Mother, 2016
The Fast And The Furious: Tokyo Drift, 2006
The Fog, 2005
The Great Ziegfeld, 1936
The Hangover Part II, 2011
The Haunting In Connecticut, 2009
The Impossible, 2012
The Lake House, 2006
The Mustang, 2019
The Postman Always Rings Twice, 1946
The Postman Always Rings Twice, 1981
The Rocker, 2008
The Ruins, 2008
The Savages, 2007
The Sea Wolf, 1941
The Secret Garden, 1993
The Snowman, 2017
The Tailor Of Panama, 2001
The Uninvited, 2009
The Vow, 2012
The Wedding Singer, 1998
The Wood, 1999
The X-Files, 1998
Two Girls And A Guy, 1998
Two Weeks Notice, 2002
Tyler Perry's Why Did I Get Married
Universal Soldier, 2007
Valentine's Day, 2010
Walking With Dinosaurs 3d, 2013
Warrior, 2011
When Harry Met Sally, 1989
Within, 2016




Everything leaving Hulu in February 2023
Leaving Feb. 11
Batman Begins (2005)
The Dark Knight (2008)
The Dark Knight Rises (2012)
Inception (2010)
Insomnia (2002)
Let the Right One In (2018)
Leaving Feb. 13
Leaving Feb. 14
The Brass Teapot (2012)
Enron: The Smartest Guys In The Room (2005)
The Hate U Give (2018)
One Last Thing (2005)
Leaving Feb. 24
Leaving Feb. 28
28 Weeks Later (2007)
A League Of Their Own (1992)
Brothers (2009)
Buried (2010)
Chronicle (2012)
The Da Vinci Code (2006)
Dave Chappelle's Block Party (2006)
Epic Movie (2007)
Ever After: A Cinderella Story (1998)
The Happening (2008)
Joe (2014)
Lemon (2017)
The Last Song (2010)
Liar, Liar (1997)
The Life Aquatic With Steve Zissou (2004)
Miss You Already (2015)
Never Back Down (2008)
Oculus (2013)
Office Space (1999)
Open Season 3 (2011)
Pathfinder (2005)
Picture Perfect (1997)
Results (2015)
Rio (2011)
The Scout (1994)
Secret Window (2004)
Snatch (2000)
Still Alice (2015)
Turbo: A Power Rangers Movie (1997)
Wall Street (1987)
We Bought a Zoo (2010)
White God (2014)