If you have a small backyard, it can often feel cramped, undesirable or limit how you enjoy your outdoor space. However, you can learn how to make your backyard look bigger with some clever tips and tricks that will maximize your tiny space.
And while this might seem hard to do, especially in city dwellings, all it takes is careful planning, the right furniture and organization to create a more spacious feeling. What's more, knowing how to make your backyard look bigger will make your space more inviting, attractive and far cheaper than moving!

So if you want to make the most out of your small outdoor space, here's how to make your backyard look bigger in 7 clever ways.
Also, here are 7 clever ways to upcycle wooden pallets in your yard. Plus, here are 5 ways to create shade in your yard.
1. Keep your planting scheme simple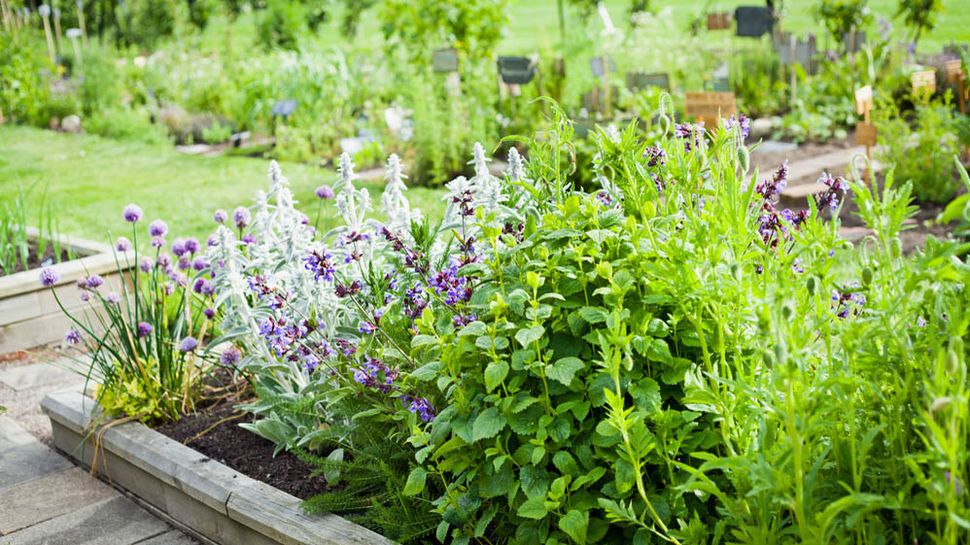 It's always advisable not to overcrowd a small backyard with different types of plants or flowers. Planting too many things will only overwhelm a small space, making it look cluttered or messy. This is especially the case if the types of species grow in varying heights and sizes, that could literally cramp your garden style.
To avoid such overcrowding, experts recommend sticking to a seasonal scheme of at least three different flowering species. Not only will this add seasonal colors to your backyard all year round, but will keep your garden looking tidy, less overwhelming and easy to maintain.
2. Create 'zones'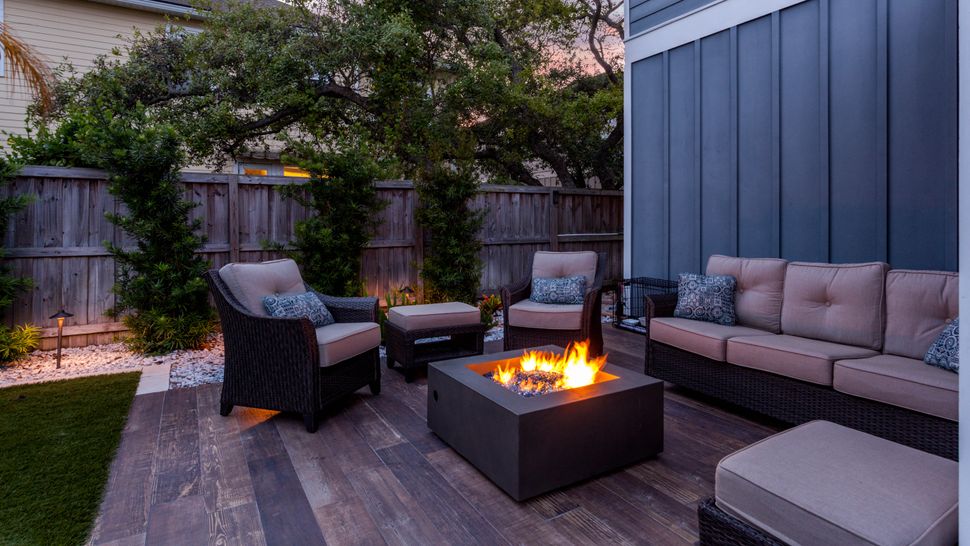 This leads on to creating zones or separate areas in your outdoor space which can help to make a small backyard look bigger.
Most people tend to spread everything around such as large potted plants, accessories or even seating areas, without any definite thought behind it. This can often clutter up a space, drawing the eye away from the full potential of your backyard.
Zoning areas will clearly define each space, such as separating areas with planters or flower beds, or dividing between your lawn, gravelled paths or paved areas. This also makes it easier to get around, without feeling cramped or overwhelmed.
In addition, have a designated seating or entertaining area so that all your patio furniture is kept in one place. This sense of order will not only create an organized space but a more spacious feel.
3. Downsize your patio furniture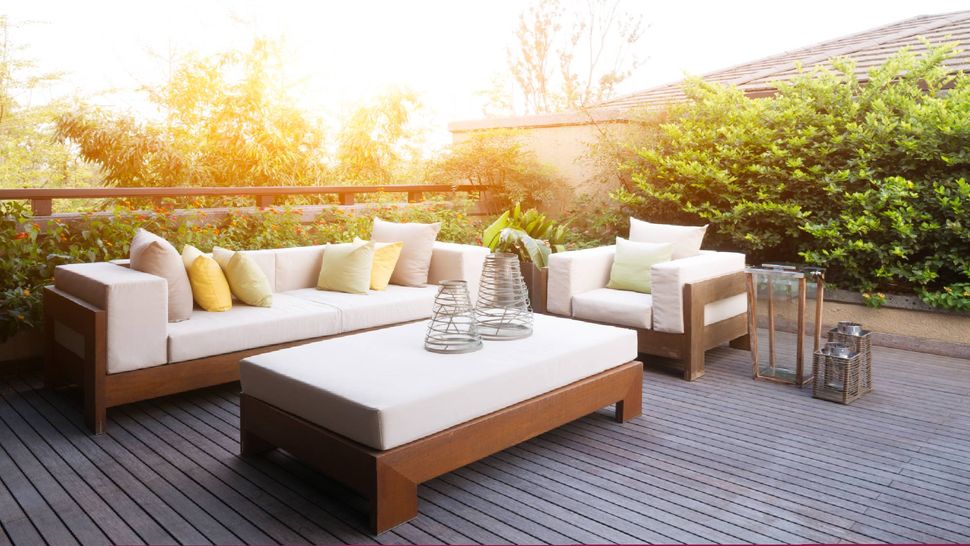 As with all things design-led, proportion is the number one rule. So if your patio furniture is too large for your backyard, or you have giant decor features that are blocking out the light, this can make a space feel smaller.
Instead, opt for slimline furniture that can help you maximize on valuable outdoor space. Savvy solutions such as an L-shaped bench to fit your precise dimensions, or a folding table and chairs can all work well to make your backyard look bigger. Always buy things that are proportional to the space you're working with, and check the dimensions beforehand.
Plus, multifunctional outdoor stools or storage ottomans can double up as side tables for holding drinks, as well as offer extra seating for guests. In any case, always consider the proportion and dimensions of furniture before placing it in your backyard.
4. Outdoor lighting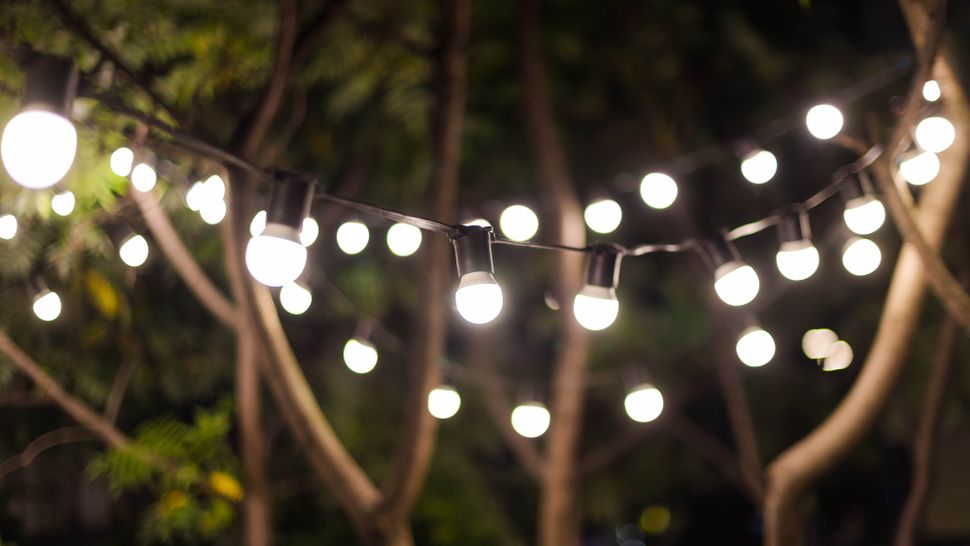 Installing the correct outdoor lighting is another trick for making a backyard look bigger. Whether it's perimeter lighting or string, layer the best solar lights around your backyard to provide the right illumination.
In fact, string lights that are high up on your fence or wall can help to make your backyard look bigger and wider. Another idea to maximize space is to place lights within flower beds or planters, which can also make a small backyard look bigger. A soft glow as opposed to bright white, will also add a cozy, relaxing ambiance to your outdoor space.
5. Mirrors or reflective surfaces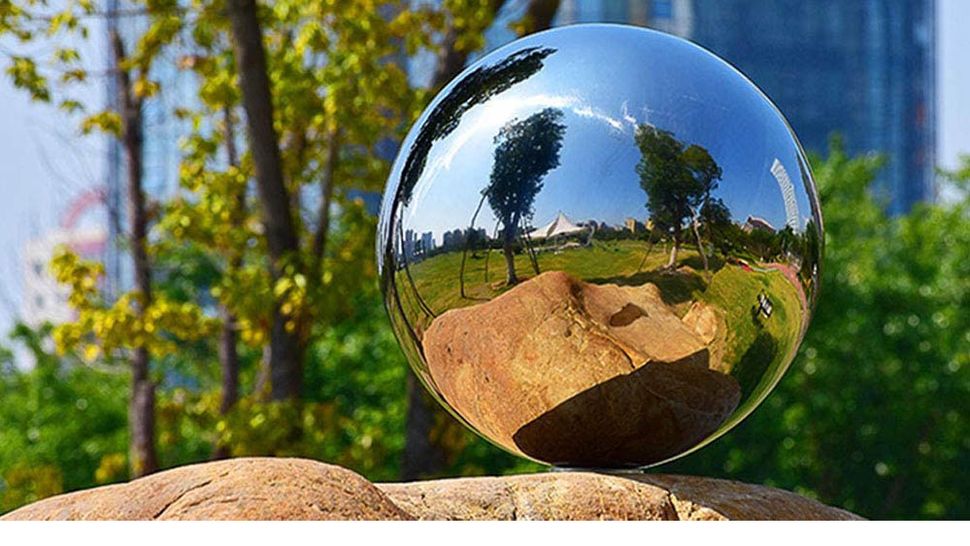 This is the oldest trick in the design book when it comes to creating more space. And much like knowing how to make a small room look bigger, mirrors are great for reflecting natural light, giving the illusion of having a bigger space. Experts suggest placing garden mirrors around the corners or the perimeter to make everything appear larger. A good tip is to create a mirrored wall at the back of your garden to give you extra space, and add ambiance.
If you don't have much room for a mirror, any reflective surface such as stainless steel, glass and metallic accessories will do the job. You can decorate with reflective mirror balls like the Gazing Globe Mirror Ball ($39, Amazon), which also makes a stunning feature. In addition, opting for glass accessories can also help to make your small backyard feel larger.
6. Swap out bushes for planters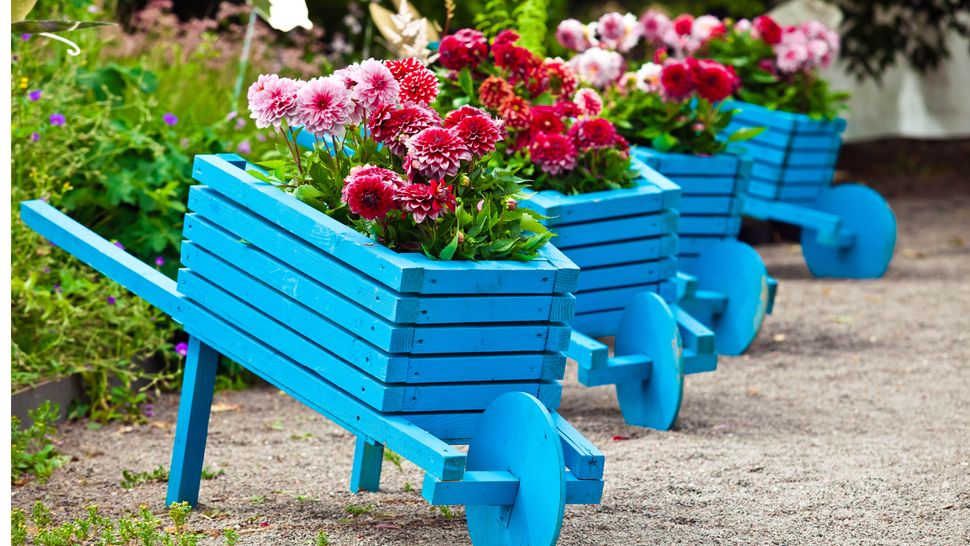 Big bushes or bulky shrubs can often take up a lot of space in the backyard, and block out the light. Consider removing these completely to give you extra room, and give a more open feel.
Instead, replace these with large planters full of colorful flowers, exotic plants, or even a herb garden for a more curated, organized space. Not only will these be easier to manage, and to move around, but will make your backyard look less cluttered and messy. If you want to add character and style, you can opt for decorative planters like this Amish Wagon Decorative Indoor/Outdoor Garden Backyard Planter ($49, Amazon), to spruce up your space.
7. Paint your fences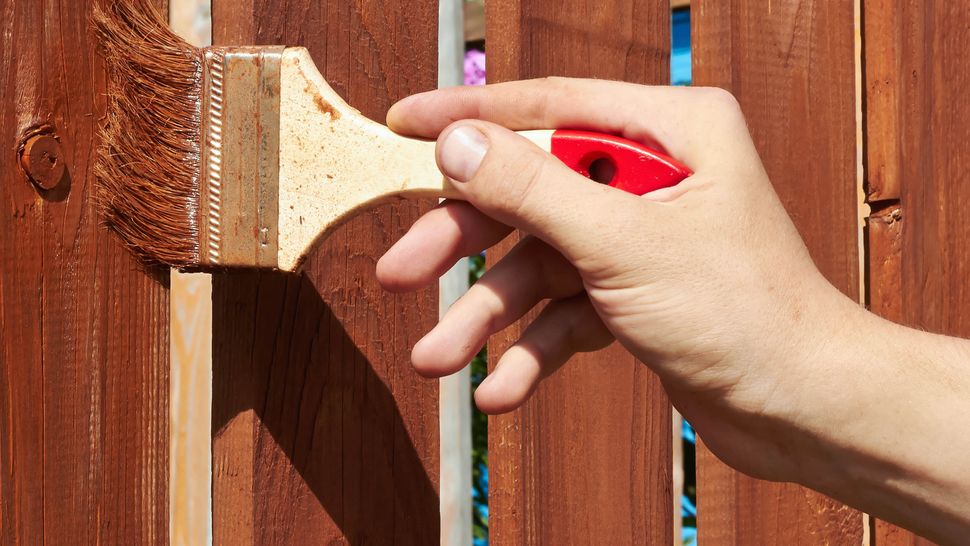 Who says backyard fences have to be dull and boring? By painting or staining your fences in a lighter color, this can help to make your backyard look bigger.
And while many would assume that white would make the ideal color, they would be mistaken. According to experts, green is one of the colour fence paints that will make your garden look bigger. In addition, this blends effectively with your outdoor greenery.
Other fence color options include light blue, cream or natural wood shades that will open up the space. If you want to take it to the next level, you can even paint your garden furniture in a lighter tone too, just be sure to check out these 7 clever painting hacks before you do.
---
Once you've made your backyard look bigger, check out these 11 awesome products to give your backyard a makeover on a budget. Or if you really want to go all out, how to make a backyard movie theatre that will really impress your guests.