Your monthly wireless plan isn't necessarily meant to be a long-term committment. Sure, it's nice to find one of the best cell phone plans and hold on to it for how ever long it suits your needs. But sometimes your needs can change very quickly, and you need a wireless plan that can adapt with it.
A reader, facing just such a situation, wrote in for help tracking down a wireless plan. And while the specifics of their situation may not be applicable to you, I thought the process of identifying a suitable smartphone plan might prove helpful the next time you're looking to change up your wireless service.
Tim Fogarty writes:
---
Ask us anything!
Do you have any questions you'd like to ask the experts at Tom's Guide? Please email us at helpme@tomsguide.com.
I'm seeking help trying to understand what cellphone plans would suit the needs of a Brit (my son-in-law) planning to cycle across the US — from Cape Flattery in Washington to Key West in Florida — starting in late August. Some 4,500-plus miles or 7,200+ kilometers.
The US cellphones market seems as complicated as the UK market if not more so.
As for his requirements:
A maximum of a 3 month contract
Unlimited data
Unlimited voice & text
Hotspot capacity
International calling – at least to the UK
Decent coverage in rural areas
Not a lot to ask for!
---
Clearly not. But give Tim's son-in-law credit for identifying specific needs and wants, as that makes it far easier to find the right plan.
Let's start off with the easiest requirement — no commitment beyond the three months Tim's son-in-law will be pedaling from coast to coast. For that, you're going to want to confine your search to the best prepaid phone plans, as your service runs from month to month with no long-lasting commitment. Just pay at the start of each month for the service you need and cancel when you're ready to move on.
The challenge with prepaid plans is that they're not always known for their perks. Unlimited talk, text and data won't necessarily be a problem, but finding a month-to-month arrangement that offers all that plus hotspot data plus international calling may be a bit tricky.
My first thought upon seeing the international calling requirement was to steer Tim's son-in-law toward Google Fi, the wireless service operated by Google that uses cellular networks provided by T-Mobile and US Cellular. Google Fi used to be limited to Google's own phones, plus select Samsung and Motorola models, but a few years back, Google extended service to all phones — even iPhones.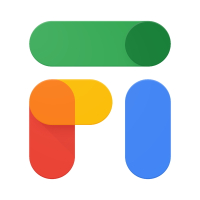 Google Fi Unlimited Plus plan: $65/month @ Google Fi
If international calling is high on your wish list for mobile service, consider Google Fi. The carrier's unlimited data plan lets you make free calls from the U.S. to 50 destinations. When you travel, you can use your text, talk and data for no extra charge in 200 destinations. Unlimited Plus is more expensive than a lot of prepaid unlimited plans, but it's worth it for globetrotters.
The plan at Google Fi that best suits the needs of Tim's son-in-law is Unlimited Plus. In addition to that unlimited talk, text and data, one of the perks of this plan is free calls from the U.S. to 50 countries, one of which is the U.K. You also get unlimited hotspot tethering with Google Fi's Unlimited Plus option.
The big drawback? Unlimited Plus is pretty expensive relative to other prepaid phone plans with unlimited data — it costs $65 a month for a single line of data, and that price doesn't include taxes and fees. While it may fit the brief outlined by Tim, that's a lot to pay, especially when there are cheaper options available.
When I think less expensive options among the best unlimited data plans, my mind gravitates toward two carriers — Mint and Visible. Let's tackle both in that order.
Mint Mobile certainly meets the budget of most smartphone users. It normally charges $30 for the first three months of unlimited, talk, text and data, though after those three months are up, you'd have to pay for a year of service up front to keep that low rate. That's not a concern for Tim's son-in-law, though, since at the end of three months, he's hanging up both his bike and his temporary smartphone plan.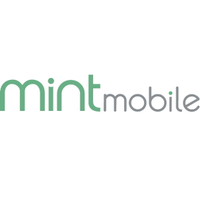 Unlimited data plan: $30/month @ Mint Mobile
Unlimited data at Mint Mobile is a bargain at any time, with a price of $30 per month. Right now, though, your first three months of service cost just $15 per month. At the end of that three-month period, to keep the $30 rate, you'll need to pay for a full year in advance.
Even better from a budget perspective, Mint has temporarily cut the price of all its data plans to $15 for the first three months of service. That means for $45 upfront, Tim's son-in-law can cover wireless expenses for the length of his journey and get unlimited talk, text and data on T-Mobile's nationwide network.
Mint Mobile's plans only promise free international calling to Canada and Mexico, though you can call 160 other countries for an additional fee. Checking Mint's rates by country, United Kingdom calls are listed as not costing a thing. Calls to nearby countries like Ireland, for example, cost 1 cent per minute to land lines and 2.5 cents per minute for mobile numbers. Let's assume, though, that Mint's website isn't steering us wrong, and that calls to the U.K. are free.
The problem with Mint is its hotspot data. You're limited to 10GB of hotspot data on Mint's unlimited data plan. I don't know if 10GB would cover what Tim's son-in-law hopes to use, but it's a limitation to keep in mind.
Visible has no such limitation with its Visible Plus plan, where you pay $45 a month for unlimited talk, text and data on Verizon's nationwide network. Visible's plan includes unlimited hotspot data, and the carrier won't slow your speeds unless you use more than 50GB of data in a given month. Even better, the Visible Plus plan includes 500 minutes of international calling to 30-plus countries, which includes the UK.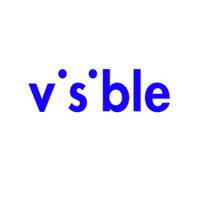 Visible Plus plan: $45/month @ Visible
Visible has two unlimited plans, with the cheapest option now starting at $25 per month. But the $45 Visible Plus plan is more appealing to people who need to make international calls and require hotspot data. Visible Plus also connects with Verizon's faster 5G coverage where available.
It's not Visible's cheapest plan, which now costs $25 per month after a recent price cut. But that lower-priced option doesn't have the perks Tim's son-in-law is looking for. So Visible Plus it is.
So unless Tim's son-in-law is very cost-conscious and doesn't anticipate needing more than 10GB of hotspot data per month, I'd steer him toward the Visible Plus plan, which clearly ticks all the boxes outlined above. And taxes and fees are included in that rate, so Tim's son-in-law can expect to pay $45 for every month he keeps the plan in place.
I realize that not many people reading this are on a three-month-long bike ride and looking for a wireless plan to cover them on that specific journey. But hopefully this exercise illustrates how to identify what you want from your wireless coverage so that you, too, can hunt down the plan that best meets those needs.
More from Tom's Guide