The right lighting should not only illuminate our home but also lift our mood, promote productivity, and set a relaxing ambience. In fact, lighting can easily transform a space — especially if you have low levels of natural light, or you simply want to relax and unwind.
While this may seem simple enough, many of us are making common home lighting mistakes. Even with the best smart light bulbs, ineffective lighting can instantly ruin the overall feel of our home. It could either make a space feel cold and uninviting, or unnaturally bright and harsh.
What's more, having the wrong lighting can impact on our electricity bills — which is vital when looking for ways on how to save money on energy bills. So whether you opt for warm LEDs or iridescent smart lights, avoid the following 7 common home lighting mistakes.
Meanwhile, we have lighting tips on how to make a dark room look brighter in seconds. And if you have a tiny kitchen, here are 7 ways to double your space in a small kitchen.
1. Getting the light color temperature wrong
One common lighting mistake is choosing the wrong color temperature for a room. The main types are warm white, cool white and daylight, which are measured in Kelvin temperatures (K).
Typically, Warm White lighting (up to 3000K) is ideal for family rooms, dining areas or bedrooms with earthy tones or wood furniture. Cool White light (up to 4500K) is known to have an energizing effect on moods, so suitable for kitchens, bathrooms and home offices, while Daylight (up to 6500K) provides a bright amount of blue-white light (similar to daylight), which could enhance work productivity at home.
That's why it's important to choose the right color temperature that is more suited to each space. In any case, you can always invest in one of the best smart light switches to do all the work for you instead!
2. A bright overhead light
You may want your space to shine, but avoid installing an unnaturally bright, overhead light. And if you don't want to feel like you're always on centre stage, this can make a space feel harsh and uninviting.
If you do favor a bright overhead light though, choose a warmer tone or invest in a dimmer light switch to adjust the levels. In addition, avoid using exposed light bulbs (no matter how trendy they seem!), as light shades do well to diffuse a softer light across your room.
Choosing the right lumen (brightness level of light bulbs) is also essential. Experts recommend that the lumen rating should be between 800 and 2,000 for a more relaxing atmosphere.
3. Ignoring dimmer light switches
The humble dimmer switch is often underrated, but these are essential for getting the perfect ambiance. Dimmers are a great way to control the levels of brightness to suit your mood. With a dimmer, you can easily switch between a bright illumination to a soft glow when you're ready to relax and unwind.
In addition, dimmer switches are more energy efficient, as you consume less electricity. Plus, dimmers are known to extend the lifespan of your bulbs too, so it's a win-win.
4. You don't position lamps at the right height
Lamps can add instant warmth and charm to a space, but another common lighting mistake is placing floor or table lamps at the wrong height. This can make a room appear too lackluster.
Experts recommend that a table lamp placed on a table or sideboard should match the height of a floor lamp nearby. It's also suggested to place floor lamps to the side of a "reading" armchair or next to the television. This will reduce glare and soften the contrast for those cozy movie nights.
In addition, if you have one of the best desk lamps, this should be placed on the left for right-handed users and on the right for left-handed users.
5. You don't 'layer' lighting around the room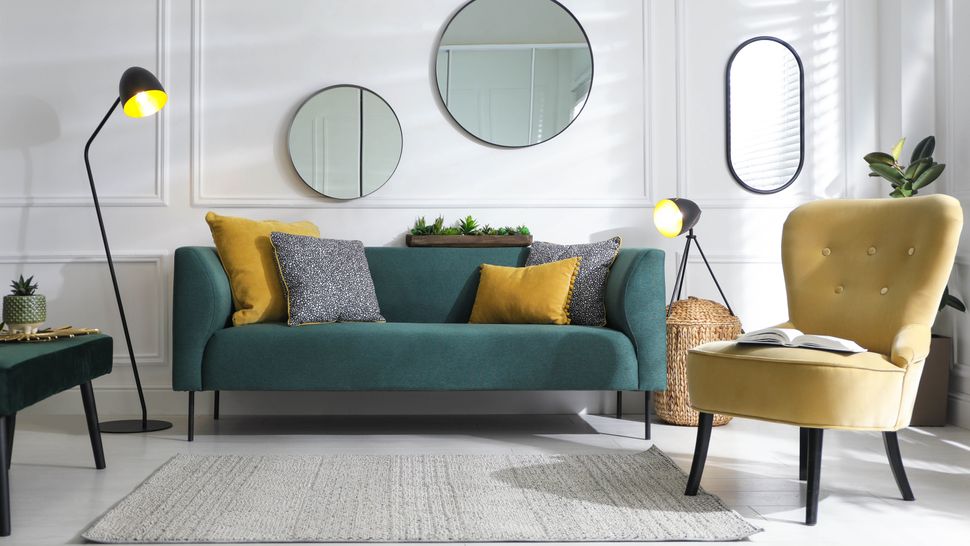 While your giant ceiling pendant or chandelier is a beautiful focal point, don't rely on just one light source. Typically, lighting needs to be "layered" with three strategically placed types of lighting.
The first type is ambient lighting — the focal point that provides the room's overall illumination. This is usually overhead ceiling lighting like a single pendant, cluster, or spotlights.
The second is task lighting which is more directional for specific areas such as work from home zones; these can be either table or floor lamps.
Finally, accent lighting is used to bring attention to a certain feature such as a wall gallery, a reading nook, or decorative accessories on a shelf.
6. You don't consider where shadows might fall
When it comes to getting the lighting right, shadows play a big part. After all, you don't want unwanted shadows affecting your vision, and overall ambiance.
Again, this can be solved by increasing your light sources such as lamps, wall lights and cabinet lighting to brighten those dark spots in a room. In addition, the larger the light fixture, the less shadows you will have. This is especially the case if you want to make a small room look bigger.
7. Not considering your lampshades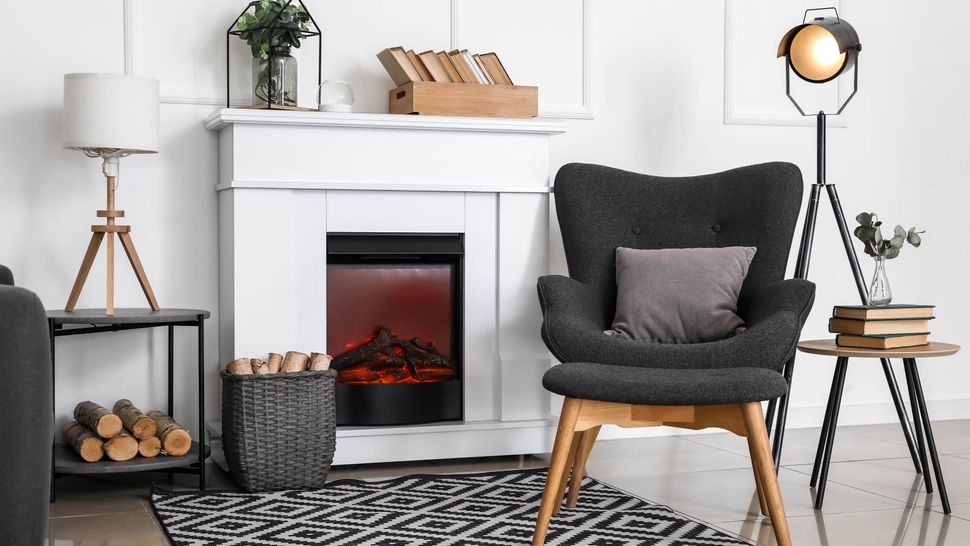 While we have our favorite lampshades to add style to a room, we often forget how the lining inside can affect the overall lighting. For instance, if you have a green lining, this will put out a green light — which is not a good look!
It's best to choose a neutral color like a white or ivory lining if possible, or one that works well with your room. In addition, choose the correct lampshade size.
Another common home lighting mistake is buying a lampshade that is too large for the table that the lamp is placed on. Experts recommend choosing a shade that has a diameter no larger than 2 inches less than the base length.
---
Alongside your smart lighting, check out our ultimate smart home guide for top tips. You don't even have to spend a fortune either with the best cheap smart home devices and the best smart speakers for entertainment.
Also, be sure to read, 5 mistakes you're making when rearranging furniture.