Whether you've just moved into a new property, or fancy a room makeover, knowing where to place furniture can make all the difference. And while it seems an easy task to do, there may be some mistakes you're making when rearranging furniture. This is often the case when you have different-sized rooms, or trying to fit pieces into awkward-shaped spaces.
Besides creating a cozy home, arranging furniture correctly can offer a more functional space, create zones, and make it look as good as a show home. In addition, how we arrange our furniture can help with the flow of energy, otherwise known as Feng Shui — the ancient art of Chinese geomancy. In fact, if you're rearranging bedroom furniture, you might want to know these 9 Feng Shui bedroom tips to get a better night's sleep, according to experts.
By avoiding these furniture mistakes, you can create a practical living environment, and make it a more inviting space. So if you want to give your rooms the perfect layout, avoid these 5 mistakes you're making when rearranging furniture.
While you're revamping your home, you might want to know what things are making your home look cheap. And if your television is an eyesore in the room, check out these 7 clever ways to decorate around a TV. Just beware of these 7 outdated vintage home trends to avoid, according to experts.
1. Pushing furniture against walls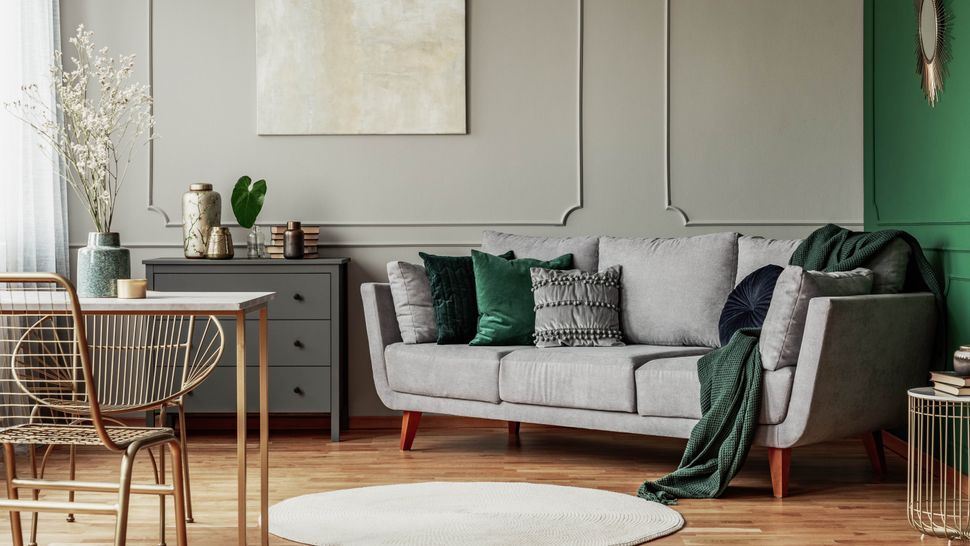 While this may seem practical if you want to make a small room look bigger, pushing your furniture up against walls isn't the best solution. According to experts, you should always give furniture breathing room, leaving a few inches of space away from the wall.
Not only can pushing furniture against the walls make the middle of the room appear empty, but will make conversation areas less intimate. After all, you don't want to be sitting far away from the person you're speaking to! Experts suggest placing furniture pieces on the diagonal instead of against walls. This will add more balance to the room, while still creating valuable space. Even in a smaller room, you can still give furnishings some space.
2. Forgetting about conversation areas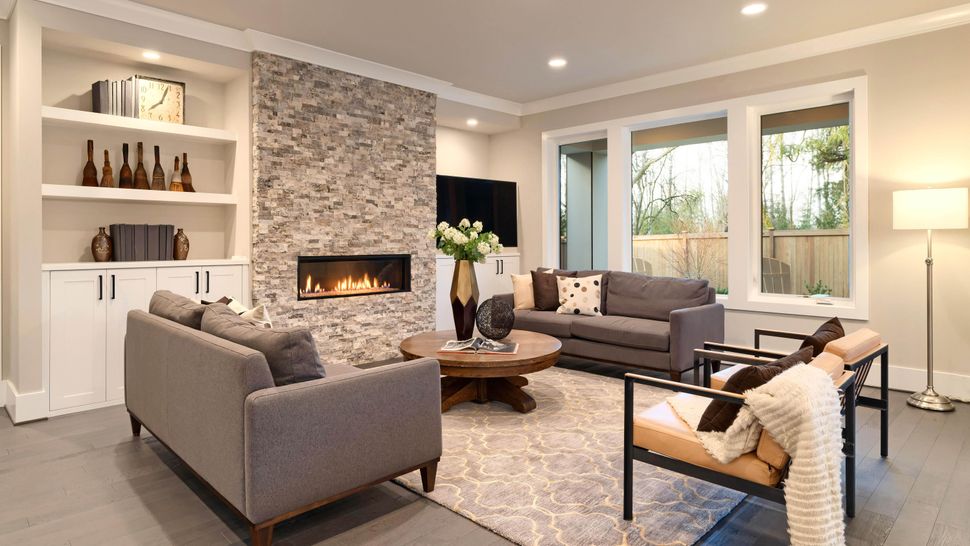 Similarly, when arranging your living room furniture, bear in mind the conversation areas. In other words, are you able to hear or speak to someone without having to lean forward or constantly turn your neck? If the answer is no, you've probably been rearranging your furniture all wrong.
The ideal way to arrange sofas and chairs is to make sure they face each other to a degree, rather than facing away. Once turned towards each other, this creates a more intimate space for conversations, or socializing without having to shout across the room. What's more, this layout looks more stylish and 'zones' out the room more, giving you extra space.
3. Not thinking about the flow of 'traffic'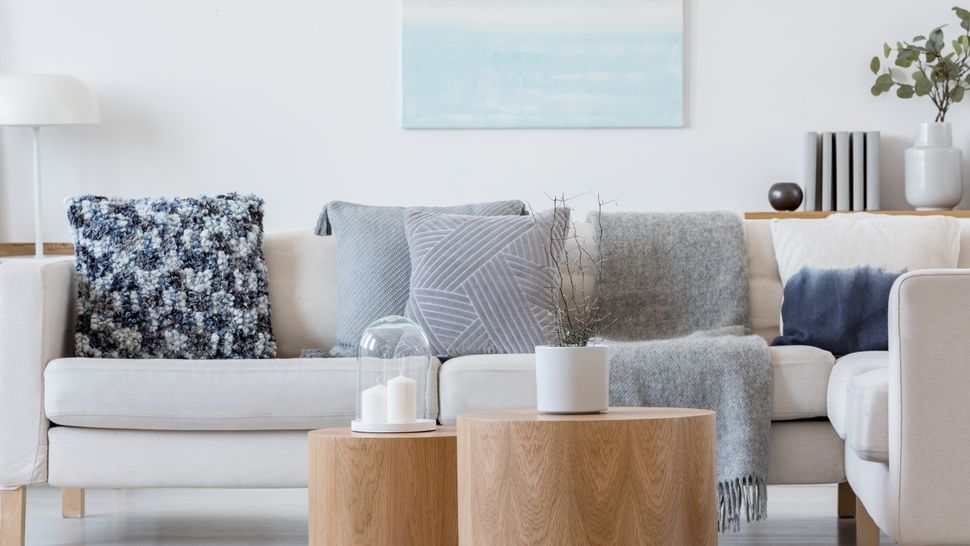 Another mistake we make when rearranging furniture is not considering how people will maneuver around it. This is especially the case if you have large pieces, or excess items. For instance, that stunning coffee table, or massive footstool that you've positioned way too close to the sofa. You'll need to make sure people can easily get in and out of the seating area without bumping their legs!
Although you may have a particular layout in mind, always leave enough space or clear walking path for people to pass through the room without having to navigate around things.
4. Having far too many pieces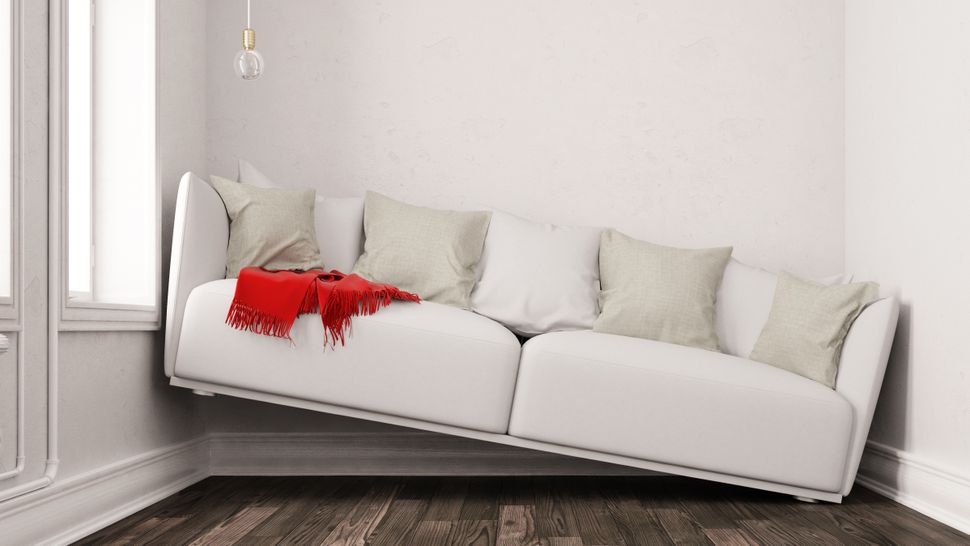 As the saying goes, less is more — and the same applies for arranging furniture. Avoid cramming everything into a room when rearranging furniture, and use fewer pieces. This will make the room feel more spacious, and less overwhelming. For instance, in small rooms such as a bedroom, it's always best to start with the essentials (bed, wardrobe, dresser etc), before adding more into it. In addition, if you're lacking in space, vertical pieces of furniture take up less room than wider pieces, or consider built-in wardrobes or storage to streamline your interiors.
Another common mistake when we arrange furniture is getting the proportion all wrong. Think about the perfect sofa taking over the entire room or 3 foot-long coffee table that you keep knocking your legs on each time you walk around it. Maximize your room layout by either downsizing your pieces, or scaling your furniture to fit the size of the space.
5. Blocking light/windows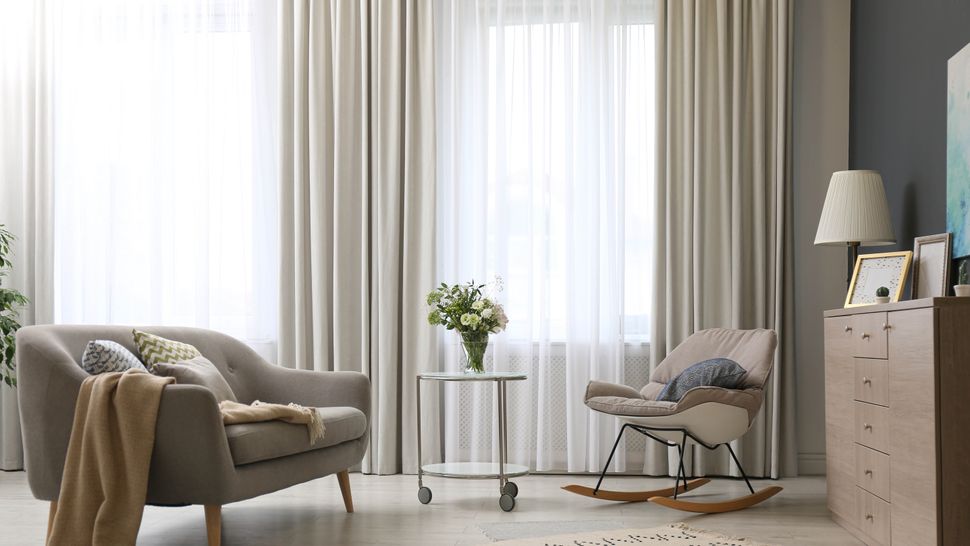 Natural light is so important in any room, and can instantly uplift our moods. However, a common mistake is blocking windows, or obstructing the light with gigantic pieces of furniture. When a source of light is blocked, this can often make a room look small and feel cramped.
Ideally, avoid placing tall furniture by windows, although if your room lacks natural light, you can always learn how to brighten a dark room with these clever tips. In addition, if you have a compact space, you need as much natural light as possible, so avoid heavy or dark drapes that are bulky, and can make the room look smaller. Instead, use light window treatments such as slatted or roller blinds that you can lift up or sheer curtain fabrics.
---
Before you makeover your home, you might want to learn how to declutter for more space, and find out what the three things you should declutter right now, according to the experts.