Having a blazing-fast internet connection is essential for pretty much any online game – whether it's Fifa, Fortnite or Forza – so when your speeds drop it can genuinely seem like a matter of life and death. Thankfully, one of the niftiest VPN uses can remedy this.
'But VPNs slow down internet connections!' you cry. And, although they've come a long way in the past few years, you're right. Even the best VPN has an effect on your baseline speed simply because your signal has to travel further, but no, you haven't been fooled by clickbait again – a VPN really can speed up your connection when gaming. Here's how.
Why do I need a VPN to speed up my connection?
If you notice your speeds dropping for no apparent reason, it may be the case that you're being subjected to network throttling by your ISP. Essentially, some providers will cut certain users' connection speeds if they're engaging in high-bandwidth or dubious activity – that could be torrenting, streaming HD Netflix, or gaming.
This is done ostensibly to avoid a small number of users hogging all the bandwidth, but seeing as you've paid for your internet, you're entitled to have it as fast as possible. VPNs are the answer, and once you're kitted out with one you'll never have to contend with throttling ever again
How does a VPN avoid network throttling?
One caveat – if your network is slowing down all its customers at peak times to preserve bandwidth, unfortunately a VPN won't help. But, if it's targeting high-bandwidth users (which is a well-documented practice), it certainly will.
Put simply, a VPN redirects all of your traffic through its own servers, encrypting it at the same time. This means that although you're using your internet connection, your ISP can't actually see what you're using it for. In turn, this means it can't identify you as a user who it thinks should be throttled for the greater good. Ergo, fast and reliable internet, all the time.
Which VPN is best for speeding up online gaming?
Clearly you'll want a fast VPN to maintain your connection's speed, but thankfully you won't have to sacrifice the basics like great encryption or really usable mobile apps, either.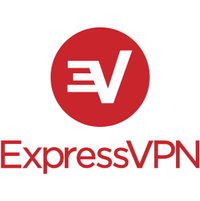 We'd recommend our overall top-rated service ExpressVPN to help you speed up your connections – it delivers great speeds from 160+ locations in 93 countries, and with over 3,000 servers you're sure to find one that works perfectly (read our full ExpressVPN review).
If you game on a console you'll be covered, as Express has dedicated apps for PlayStation, Xbox and Switch – and if you want to stay covered on every single device on your network, you can install the VPN on your router, too.
Express boasts a great 24/7 live chat service, so if you ever find yourself with speeds that aren't satisfactory or having trouble connecting, you'll be able to talk to an experienced, friendly operator who should be able to get you going in no time.
Tom's Guide readers can also claim three extra months absolutely free, which works out at 15 months for the price of 12. Plus, with a 30-day money-back guarantee, you can test the service for a month to make sure it works for you with zero risk.