If you've been frugal when it comes to gaming purchases lately, your patience has paid off. Multiple retailers have just launched a "buy 2 get 1 free" promotion on PS5, Nintendo Switch and Xbox Series X games. And this limited-time offer includes loads of the biggest games of 2023 including Diablo 4, Hogwarts Legacy, Resident Evil 4 and Star Wars: Jedi Survivor.
This sales event is currently taking place at Amazon, Target and GameStop. There are dozens of games included across all three retailers, but for our money, the best overall selection can be found at Target. Note, you can't mix and match across the three stores. Your chosen games must be purchased from the same retailer.
Furthermore, as usual with these types of deals, you will get the cheapest game of the three for free. Therefore, we recommend picking a trio of equal value to score the biggest discount possible.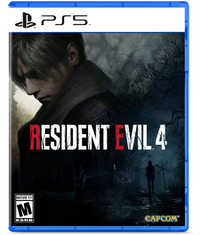 PS5, Xbox and Switch games: buy 2 get 1 free @ Target
Target is running a new "buy 2 get 1 free" promotional deal on more than 600 PS5, Xbox Series X and Nintendo Switch games. The selection includes several of the biggest games of 2023, as well as critically-acclaimed hits of the past couple of years. The same promotion is also available at Amazon and GameStop. Each retailer's selection of games differs slightly, so be sure to check all three if you're hoping to save on a particular title.
Promotionals like this are sometimes used by retailers as a way of shifting surplus stock, but that's definitely not the case here. From the Dead Space remake to MLB: The Show 23, EA Sports PGA Tour to Dead Island 2, you can pick from a wide assortment of games that are barely a few months old.
Plus, as already mentioned, the selection at Target includes the most critically-acclaimed games of 2023 so far such as Resident Evil 4 and Star Wars Jedi: Survivor. The big box retailer has also included The Lord of the Rings: Gollum, but we strongly advise you to steer clear of that particular game.
There's also a wide assortment of slightly older but still absolutely fantastic games to choose from including Elden Ring, Persona 5 Royal, Spider-Man: Miles Morales, Ratchet & Clank: Rift-Apart and Horizon Forbidden West.
The Nintendo Switch hasn't been left out either, although Nintendo-published exclusives like The Legend of Zelda: Tears of the Kingdom or Mario Kart 8 Deluxe are not included. But Switch owners can still choose from the likes of Mario + Rabbits: Sparks of Hope, Cuphead and Lego Star Wars: The Skywalker Saga.
Frankly, this is one of the best gaming deals we've spotted in months. And it's particularly well-timed if you looking to stock up on new games ahead of the traditional summer drought of new releases. Just don't be surprised if you find narrowing down your picks to just three pretty tough. Be sure to check out our lists of the best PS5 games and best Xbox Series X games for some recommendations.