If you've been eager to bag yourself a foldable phone in the Black Friday deals, then OnePlus' early Black Friday deals have offered up an amazing chance to buy the best foldable phone available right now at a discount with just a coupon code.
The OnePlus Open foldable, which launched less than a month ago, is $200 off in the U.S., and up to £300 off in the U.K, which is likely going to be one of the best Black Friday phone deals we see this year. These prices will be freely available from November 17 as part of the site's main Black Friday deals, but you can get the offer right now if you use a coupon code given to you when you sign up for OnePlus store updates via email.
U.S. users are able to get $200 off of the OnePlus Open already by trading in any phone. However, this coupon means you don't need to send OnePlus an old or spare phone to get your money off. Sadly, the two offers are not usable together for an even bigger discount.
With the coupon, you can get this U.S. discount from now until November 12. After that the deal goes live for everyone, which may mean you get stung by a stock shortage if this offer proves popular.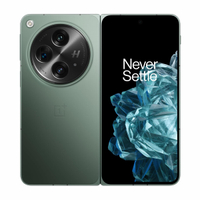 OnePlus Open: was $1,699 now $1,499 w/ coupon @ OnePlus
OnePlus' first foldable phone has a lot going for it, like a slim design, large inner display and a great multitasking system called Open Canvas. This $200 discount doesn't require you to trade-in a phone like OnePlus' previous offer - you either need a coupon code (available until November 12) or wait for the full deal to go live on November 13.
Meanwhile, U.K. buyers get the opportunity to get the biggest discount yet on the OnePlus Open, as the trade-in offer was not available on the eastern side of the Atlantic. By signing up for a OnePlus account and redeeming the relevant coupon, you can get £250 off of the Open from now until November 17, giving you a little longer to make use of the coupon than the Americans. If you're willing to wait however, you can get £300 off of the Open from November 17 to November 30. During this period, the £250 discount applies by default, with a OnePlus Open-specific coupon code (available from the same store page) making up the difference.
During the November 17 — 30 window, U.K. buyers can also get their hands on the upcoming leather-backed Voyager Black version of the phone. Currently, you can only buy the Open in Emerald Dusk (dark green), but OnePlus is offering the leather-backed black version for the first time on its own store, with the discount on top from November 17.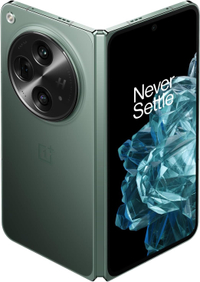 OnePlus Open: was £1,599 will be £1,299 @ OnePlus UK
By using a coupon during OnePlus' main Black Friday sale, You'll be able to get up to £300 off of the OnePlus Open and its amazing multitasking, big screens and strong photography. If you want to buy the phone right now though, you can use a different coupon to apply a £250 discount early.
In our OnePlus Open review, we found that the Open offered a well-balanced set of features, making the most of its foldable design with minimal compromises. While it would be a touch better if OnePlus could add wireless charging or improve its Hasselblad cameras' night mode performance, the great design and long-lasting battery mean it's easy to use for enjoying games or streaming content, while the powerful Snapdragon 8 Gen 2 chip, generous 512GB of base storage and ingenious Open Canvas multitasking make it a fantastic device for productivity too.
If the Open's still a bit too expensive or strange for your smartphone needs, you may want to check out OnePlus' other discounts on its OnePlus 11 flagship phone, the cheap but impressive OnePlus Nord N30 5G and the OnePlus Pad, the company's other breakout product this year along with the Open.
And if OnePlus-specific deals aren't your thing, then have a look at our overall Black Friday phone deals and Black Friday deals pages for the best offers around.
More from Tom's Guide