Rejoice, bargain hunters, for it is Telstra Day once more! This time, Australia's biggest telco is offering some fantastic deals and bonuses — these include huge savings on Samsung and Apple smartphones, discounts on home internet, free access to streaming services and more.
As the name implies, Telstra Day deals are for one day only, which means today is your only chance (until next Telstra Day, that is) to take advantage of the deals on offer.
Our pick for the best Telstra Day deal goes to this offer on the Samsung Galaxy Z Flip 4, which is being offered at a whopping AU$400 discount. Without a doubt the most popular foldable device on the market,
Samsung's Galaxy Z Flip 4 sports a classic clamshell design that makes it immensely pocketable. It also boasts improved battery life over its predecessor, and delivers flagship-level performance thanks to its Snapdragon 8 Plus Gen 1 chipset. You can pick it up now from just AU$1,099 on Telstra Day.
Telstra Day: Our top pick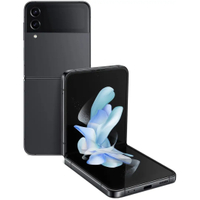 Samsung Galaxy Z Flip 4 (128GB) | AU$1,499 AU$1,099 (save AU$400)
Easily the top Telstra Day deal is on the Samsung Galaxy Z Flip 4, which has had its priced reduced by a massive AU$400. With its stylish and compact clamshell design, Samsung's Galaxy Z Flip 4 is the most striking smartphone on the market. Get it now only from just AU$1,099. Offer ends at 11:59pm AEDT tonight.
Of course, the Galaxy Z Flip 4 isn't the only Samsung phone that's been discounted for Telstra Day — the telco has also slashed prices on the popular Samsung Galaxy S21 FE and the Galaxy A53.
Thanks to a AU$300 discount, the Galaxy S21 FE can now be purchased from just AU$649, which is an absolute steal, while the Galaxy A53 has had AU$200 shaved from its price, bringing it down to just AU$499.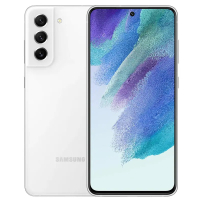 Samsung Galaxy S21 FE (128GB) | AU$949 AU$649 (save AU$300)
A popular choice for Samsung fans, in that it offers a simular experience to its flagship S series phones at a much more affordable price point. Sporting a smooth 120Hz display and premium styling, the Galaxy S21 FE is now AU$300 off for Telstra Day. Offers ends at 11:59pm AEDT tonight.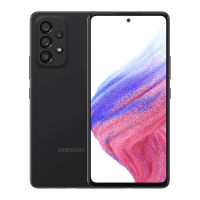 Samsung Galaxy A53 (128GB) | AU$699 AU$499 (save AU$200)
Coming in even cheaper than the S21 FE is Samsung's top A series model (until the new ones arrive shortly), the Galaxy A53. It sports a beautiful 6.5-inch AMOLED display and impressive quad camera array and is now reduced by AU$200 for Telstra Day. Offers ends at 11:59pm AEDT tonight.
And, if you've had your eye on the just-released Yellow version of Apple's iPhone 14 or iPhone 14 Plus, today's your lucky day! Both handsets have received a very tasty discount of AU$150 across all colours (including Yellow), meaning you can pick it up from AU$1,249 for the standard iPhone 14 or from AU$1,449 for the iPhone 14 Plus.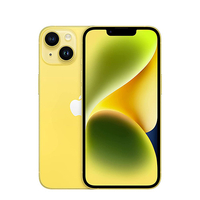 Alternatively, if you're interested in Google's Pixel range of smartphones, now is a good time to pick one up. While the handsets themselves aren't discounted, purchasing one from Telstra will get you some choice bonus items.
Purchasing a Google Pixel 7 Pro from the Telstra Day sales event will score you a free Pixel Watch valued at AU$649, while buying a Pixel 6a will get you a free pair of Pixel Buds valued at AU$159. Unlike many of the other Telstra Day deals discussed above, this offer ends on April 12.
If you're simply looking to save money on your NBN plan, Telstra Day has a deal for that, too. For today only, signing up to a Telstra NBN can save you up to AU$30 a month over the first six months. Additionally, you'll receive 12 months of Kayo Sports at no extra cost, which is an excellent deal. Better hurry, though — this deal ends at 11.59pm AEDT.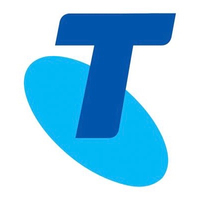 Telstra NBN plans | save up AU$30 a month for the first six months (from AU$75 per month)
In this one-day offer, Telstra is offering up to AU$30 a month off (for the first six months) for those who sign up to a new Telstra NBN plan, along with 12-months of Kayo Sports thrown in at no extra cost. Our top pick is on the NBN 50 plan, which ends up being only AU$75 per month after the discount, although there are some good deals available on both the NBN 100 and NBN 250 plans for those who need something faster. Please note, both the NBN plans and Kayo Sports will go back to full price after their respective promotion periods have ended.