Black Friday deals have finally hit the shelves with savings to be had every which way. As the Homes Editor for Tom's Guide, my attention is less on tech and more on appliances. All kinds of household products go on sale at this time of year, with some reaching the cheapest they've ever been. But, with so many deals to scan, it can feel like an endless task to find the good ones.
That's where I can help. After testing appliances for the last 8 years, I know which brands tend to perform the best and I'm always on the lookout for generous discounts here. I've cherry picked my 7 favorite Black Friday deals, so you can spend less time scrolling and more time enjoying the savings. Whether you want to try your hand at cooking, or make cleaning a little easier, there's a deal here for everyone.
7 best Black Friday appliance deals
7 Black Friday appliance deals I'd buy now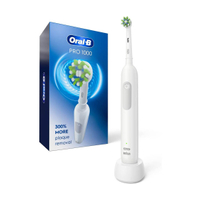 Oral-B Pro 1000 Electric Toothbrush: was $69 now $29 @ Amazon
While this toothbrush won't break the bank, it comes with all of the settings you need. There's three cleaning modes (daily, whiten and gentle), a pressure sensor to stop you from brushing too hard as well as a 2 minute timer which pulses every 30 seconds to keep you on track. You can even upgrade the brush head to suit your preferences (e.g. deep clean or gentle clean). The black color is available for the same discount — $29 @ Amazon.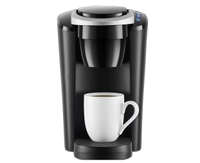 Keurig K-Compact Coffee Maker: was $99 now $50 @ Amazon
CHEAPEST PRICE EVER! You won't find a capable coffee maker for much cheaper than this. The Keurig K-Compact is now 50% off, taking it to its lowest price ever. It can produce 6, 8 or 10 ounces of coffee at the touch of a button, needing less than a minute to brew. While compact in size, making it suitable for busy kitchen surfaces, the 36 oz water tank is removable for ease of refilling.
Price check: $99 @ Keurig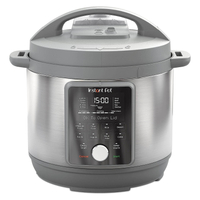 Instant Pot Duo Plus: was $149 now $79 @ Amazon
At $79, this is the cheapest the Instant Pot Duo has ever been. It comes with a 6-quart capacity (suitable for up to 6 people), as well as 9 cooking functions to get you started. That includes pressure cook, slow cook, steamer and sauté. If you need more inspiration, the free app offers over 800 recipes. It's a great solution for making meals easier, and because the accessories are dishwasher safe, cleaning up is fast too.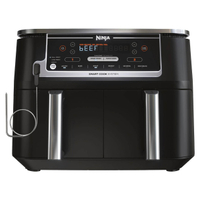 Ninja Foodi 6-in-1 10-qt. XL 2-Basket Air Fryer: was $249 now $129 @ Best Buy
Always wanted an air fryer, but worried about the limitations of one basket? Here's the answer. This Ninja Foodi air fryer features two baskets, so you can cook two dishes simultaneously and have them finish at the same time — great if you're dealing with fussy eaters. It also comes with 6 settings, including bake, roast and dehydrate, so the recipe possibilities are endless. It has a 10-quart capacity and an integrated thermometer too.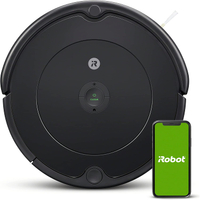 iRobot Roomba 694 Robot Vacuum: was $274 now $159 @ Amazon
This is a brilliant bargain if you're new to the world of robot vacuums. The Roomba 694 features Dirt Detect Technology, which means it will focus its efforts where it detects heavy residue. It will also make personalized recommendations based on your routine, such as added cleaning sessions during allergy season. Wi-Fi connectivity lets you schedule this robot vacuum or use voice control to get it going. Runtime is sufficient for most floor plans at 90 minutes. It's never been cheaper at $159. Check out our full iRobot Roomba 694 robot vacuum review.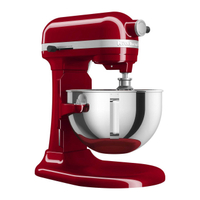 KitchenAid 5.5 Quart Bowl-Lift Stand Mixer: was $449 now $249 @ Best Buy
When you think of stand mixers, you automatically picture a KitchenAid — a premium brand which is rarely on sale, but here it is. This model features a 5.5-quart capacity with a bowl-lift design. That means it's particularly useful for heavy-set ingredients, such as bread dough or fruit cake. There are 11 speeds (including ½ speed) to give you precise control and handy accessories include a flat beater, wire whip and dough hook. This deal is available on black, blue, silver and red colors.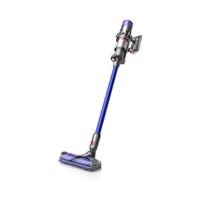 Dyson V11 Cordless Vacuum: was $569 now $349 @ Best Buy
This is the vacuum cleaner I myself own, so I can personally recommend it. And at $349, it's never been cheaper. The V11 comes with three cleaning modes, including a boost setting, all of which are displayed on the LCD screen at the end of the handle. The screen also shows the remaining battery life in use, and displays handy maintenance tips too. The battery gives up to 60 minutes of runtime, and it comes with several accessories, including a combination tool, crevice tool, hair screw tool and docking station.