Have fitness goals you want to meet in the new year? Amazon is here to help with its Amazon Halo line of fitness trackers.
The Amazon Halo Band is on sale for $39 at Amazon right now, and it's a great buy if you want a comfortable fitness tracker that doesn't have a screen. Plus, the Amazon Halo Rise is $109 at Amazon. This is the first time we've seen this contactless sleep tracker on sale, so now's the time to hit purchase if you've been waiting for a discount. Check out the whole Amazon Halo sale, or keep reading for our recommendations.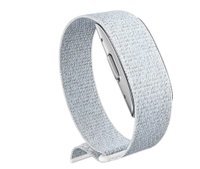 Amazon Halo Band: was $69 now $39 @ Amazon
Part fitness tracker, part fitness service — Amazon Halo is a display-less band that tracks your heart rate, steps, calories burned and renders 3D scans of your body to determine your body fat percentage. The band also has built-in mics that analyze the tone of your voice. It comes with 6 free months of fitness services that auto-renew at $3.99/month for the full suite. (You can also opt to cancel the service if it isn't for you.)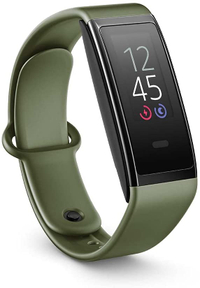 Halo View fitness tracker: was $79 now $49 @ Amazon
This is a solid fitness tracker. It counts steps, measures heart rate, tracks sleep, and measures your blood oxygen levels. Included with your purchase you'll get a 12-month subscription to the excellent Amazon Halo fitness app (usually $3.99/month). The app offers a range of useful features, including detailed information about your sleep, mobility scores, guided meditations, and body fat percentage readings.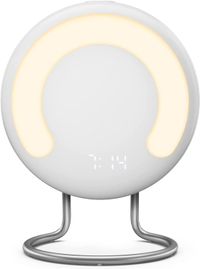 Amazon Halo Rise: was $139 now $109 @ Amazon
The Amazon Halo Rise is a contactless sleep tracker that doubles as an ambient light and a smart alarm clock. It comes with a 6-month membership to the Amazon Halo fitness app (usually $3.99/month.) Amazon's bedside sleep tracker is on sale for the first time.
Need help choosing which device to get? We have dedicated reviews for the Amazon Halo Band, the Amazon Halo View, and the Amazon Halo Rise.
The Amazon Halo Band and the Amazon Halo View share similar features. The main difference between the two is the Amazon Halo View has a screen, while the Amazon Halo Band does not. If you like seeing your fitness metrics at a glance, opt for the Amazon Halo View; if you think you have enough screens in your life, the Amazon Halo Band is the tracker to go for.
Meanwhile, the Amazon Halo Rise is a sleep tracking device for people who don't like wearing a tracker on their wrist to bed. The sunrise alarm feature is an excellent addition — which is even more useful right now, as many of us are waking up before the sun rises in the winter months. The smart alarm can also be set to wake you up when it detects you are near the end of a sleep cycle, which means you'll wake up feeling more rested.
All three devices in the Amazon Halo line offer connectivity with the Amazon Halo fitness app. You get either 6 months or a year of membership with Amazon Halo devices, and even after that the service is cheaper than other fitness app subscriptions like Peloton or Apple Fitness Plus. You'll be able to view all the basic tracking features like heart rate, steps, and sleep. In addition, there are some unique metrics, like viewing your body fat percentage, or analysis of your tone of voice.
Looking for more options? Check out our lists of the best fitness trackers and the best cheap fitness trackers. Or, take a look at our January Sales coverage for the best deals this month.