The best Alexa headphones free the digital assistant from Amazon's homebound speakers and let you bring it with you. Digital assistant support is nothing new on headphones, of course — most of the best headphones have this feature — but Google Assistant and Siri are the far more common beneficiaries.
If you prefer Alexa, then, you should definitely check out the models below. As with any headphones we've tested them for performance, comfort and battery life, and can confirm they're all fine alternatives to the best Alexa speakers. For the full lowdown on the best Alexa headphones, keep reading.
Top 3 best Alexa headphones and earbuds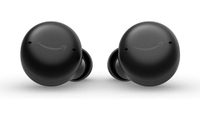 Best value: Amazon Echo Buds
If it's smaller earbuds you're after, our favorites are Amazon's own Echo Buds 2. As an Amazon product, they offer seamless Alexa integration, and they improve on the original Amazon Echo Buds by enhancing active noise cancellation (ANC) while simultaneously lowering the price.
The best Alexa headphones you can buy right now
Jabra's latest release is the most feature-laden pair of headphones we've tested on the ANC front. The company's advanced 8-microphone system enhances digital assistant performance, giving Alexa, Siri and Google Assistant accurate speech recognition. Half of those mics are also used to automatically adjust ANC levels, letting listeners jam out to Spotify playlists uninterrupted. Speaking of sound, the Elite 85h produces sonic depth that surpasses most models in its class. On-ear detection and physical controls provide different ways to manage calls and music. And did we mention the 36 hours of continuous playback on noise-canceling mode?
See our full Jabra Elite 85h review.
What could make more sense? A great pair of Alexa earbuds from the company that created Alexa itself. The Echo Buds 2 launched at a lower MSRP than the original Echo Buds did, but it's no downgrade, delivering surprisingly capable ANC in an even more compact design. Overall sound quality is good for the money as well.
Where the Echo Buds 2 really excels is, as you might expect, its Alexa integration. Much like Apple's "Hey Siri" function on the AirPods and AirPods Pro, simply speaking "Alexa" allows you to activate the assistant completely hands-free. There's more of a delay to responses than you'd usually get on an Echo speaker, but it's just as accurate at parsing speech.
Read our full Amazon Echo Buds 2 review.
Our noise-cancellation king also happens to feature Alexa support right out of the box. The Bose 700 is a sonic and visual stunner that affords music lovers and travellers amazing audio, and its soundstage is cleaner and more balanced than the QuietComfort 35 II below. ANC is given a significant boost, as eight individual mics work together to silence ambient noise with ease, while amplifying your vocals for better call quality. The svelte design is also something to marvel at. Best of all, Alexa can be enabled via the usual voice command.
See our full Bose 700 Noise Cancellation Headphones review.
The Sony WH-1000XM4 got superseded in 2022 by the XM5, but these great noise-canceling headphones continue to be popular. The XM4 headphones have better audio and noise-cancelation than the already great XM3 predecesssor, and sweeten the pot with some truly handy smart features fitting of the best Alexa headphones.
The Speak-to-Chat feature will automatically pause your music when you start talking to someone, as well as take advantage of adaptive playback that adjusts the sound to your surroundings. Of course, the Sony WH-1000XM4 supports Alexa in addition to other top voice assistants, complete with Precise Voice Pickup technology for clearly hearing your voice commands.
See our full Sony WH-1000XM4 review.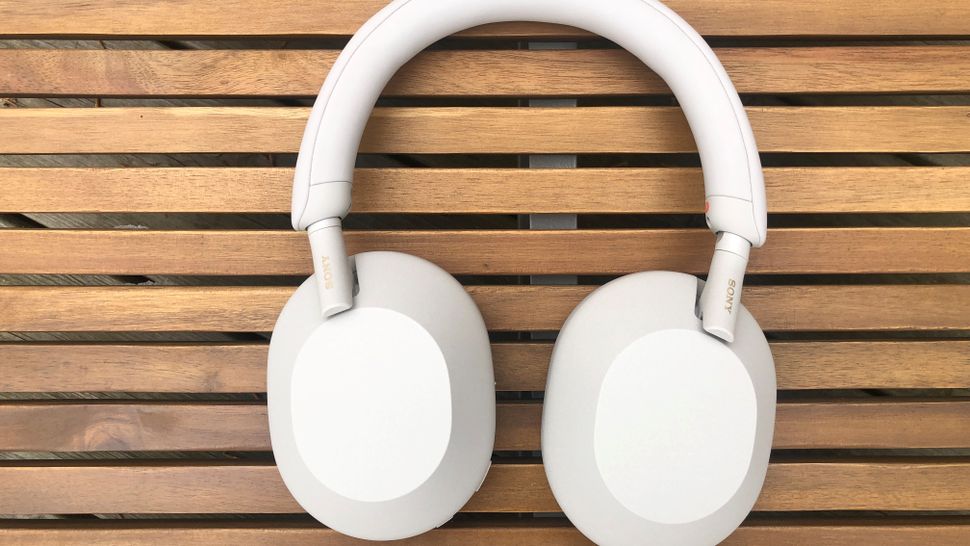 Sony's new flagship headphones are the ultimate all-rounders, offering superb noise-canceling, exceptional sound performance, tons of comfort, intuitive controls, and Alexa support. So, pretty much like the previous XM4s did, then.
These Sonys are a confident, convincing and enjoyable listen in every respect: low frequencies are muscular but agile, highs are well managed and there's plenty of detail across the range. Noise canceling — always an XM-series strong point — banishes pretty much all external sound, and the excellent Sony Headphones Connect app allows you to personalize your audio according to taste.
The touch controls and battery life (30 hours with ANC on, 40 with it off) also beat the competition and though the design tends towards the bland, the fact that both the headphones and packaging are made almost entirely from recycled materials is a further mark in its favor.
Read our full Sony WH-1000XM5 review.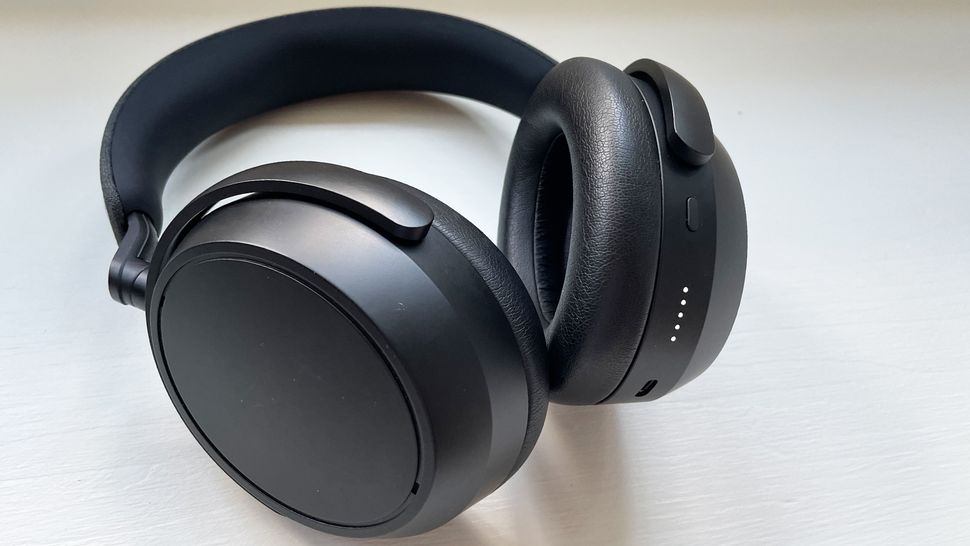 Although the revamped design of Sennheiser's fourth generation Momentum Wireless headphones don't stand out quite like their classic-looking predecessor, the 60-hour battery life is a real crowd pleaser and make these the one to beat. Add in the easy-going Sennheiser sound and effective noise cancelling, and the Momentum 4 are one the most practical wireless headphones we've seen, perfectly built for a life on the road rather than tethered to a power socket needing regular battery top ups.
Sennheiser's smooth house sound handles a wide range of music content, from pounding beats to more mellow tunes with aplomb. It has Bluetooth 5.2 and aptX Adaptive support, and there's a supplied 3.5mm cable for audiophile wired connections. ANC performance is effective, and auto Wind Noise Reduction is very impressive when stood on a windy train platform on daily work commutes. Alexa support is enabled via the Sennheiser Smart Control app.
Read our full Sennheiser Momentum 4 Wireless review.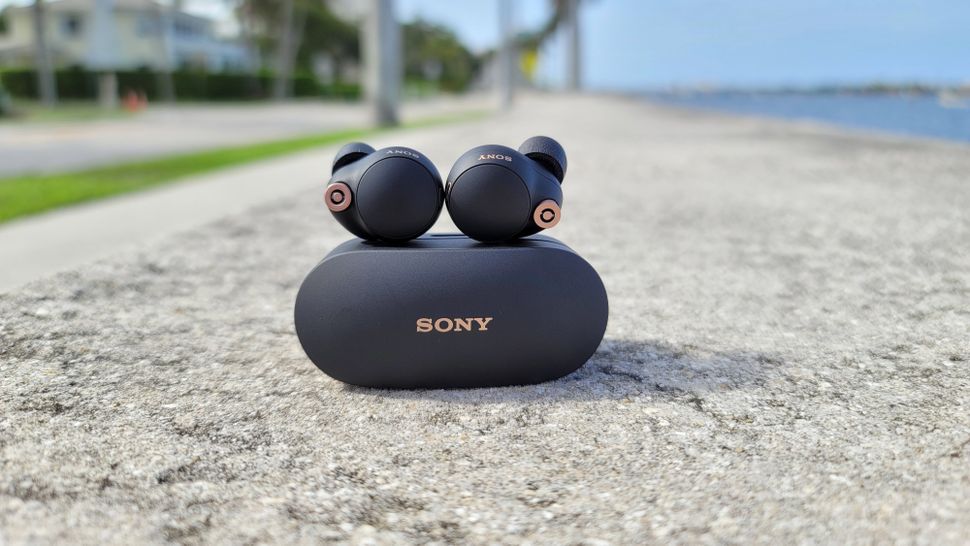 The Sony WF-1000XM4 improves on just about everything about the old WF-1000XM3, from reworking the design to enhancing ANC and tweaking the sound signature for better frequency balance. That all comes with a higher price, but the WF-1000XM4 sounds good enough to deserve.
This is also a particularly well-featured set of wireless earbuds. There's LDAC support for higher-quality music, a highly customizable ambient listening mode, support for all three of the big digital assistants and full EQ customization. Want to bring back the WF-1000XM3's bass-heavy sound? No problem.
Read our full Sony WF-1000XM4 review.
The QuietComfort 35 II remained our No.1 noise-cancelling pick for months until its more premium and powerful sibling, the 700, hit the scene. Nevertheless, it's still a top-tier selection for a multitude of reasons. ANC performance is stellar with Bose's acclaimed technology silencing everything from crying babies to rumbling engines. Sound is well-balanced with booming bass that doesn't overshadow mids and highs. The all-new Action Button is a convenient way of activating Google Assistant or Alexa, allowing the built-in mics to pick up every syllable with precision. Having up to 40 hours of playtime with ANC off is clutch as well.
See our full Bose QuietComfort 35 II review.
The Jabra Elite 65t has been revered for its intelligible features and versatility, and its sportier counterpart proves to be an exceptional upgrade. Design-wise, the Elite Active 65t offers the proper comfort and stability to appease hard-core runners. Jabra even equipped these buds with dust- and water-resistant protection to ensure maximum durability.
Audio is clean and warm, making calls and music pleasant to hear. Using the free Jabra app will let you adjust EQ settings and select the default digital assistant; Alexa registers and executes commands swiftly.
See our full Jabra Elite Active 65t review.
How to choose the best Alexa headphones
Many factors come into play when shopping for the best headphones, but your decision should always come down to intended use. That being said, you'll want to take the following categories into account before settling on any pair.
Design: Are you looking for in-ear, on-ear or over-ear headphones? Wired or wireless? Luxury or sporty? Since these are headphones that will be used for multiple occasions, you want something that suits your lifestyle. Whatever type you choose, make sure the headphones are well built, easy to carry, and comfy to wear for about 1 to 2 hours daily.
Sound quality: Different models offer different sound, and since you're buying a pair to enjoy music individually, it's important to find headphones that match your sound preference, be it heavy bass or distinctively clear to where you can hear the littlest nuances in recordings. Some models offer personalized sound via companion app, which allows the user to create their own profiles and tweak EQ levels to their hearing.
Battery life: Sony's battery life has stayed pretty consistent over the years, and offer some of the strongest playback times we've seen across the over-ear and earbuds sectors. Wireless over-ears typically manage around 30 hours of playback time with ANC, while wireless earbuds can last 10 to 12 hours but offer extended playtime with their bundled charging cases.
Accessories: It's disappointing spending money on a new pair of headphones only to find that you need to buy the accessories separately. For wired models, the manufacturer must include the aux cable, and any headphones that come with a carrying case, charging cable, user guide, and extra ear cups or tips are solid purchases.
Pricing considerations: Obviously, price is a big consideration when looking for the best headphones. Although there are always exceptions, big-name brands will typically command a bit extra, but generally speaking, the less you spend on a pair of headphones the greater the chance that sound and features will be compromised. Going for a budget option isn't always the best choice, as any money you save on your purchase won't do you much good if you're constantly needing to recharge your audio gear, or the sound quality is poor.
As the saying goes: timing is everything; and right now it's worth checking out our best headphone deals to help you pick up a pair of Alexa headphones for less.
How we test the best Alexa headphones
In determining the best wireless headphones and wireless earbuds, we consider fit, battery life, sound quality, design and value (are they worth the price?). We also factor in features like how well the controls work and how easily the earbuds pair with phones.
In terms of audio, we listen to many sample tracks that span a number of genres, including hip-hop, rock, jazz, classical and R&B, while evaluating volume, clarity and fullness. We also make phone calls to assess both call quality and microphone performance.
Find out what we listen for during our testing process and how to get the best headphone sound for you.
During the testing phase, our reviewers wear each pair of headphones for hours at a time throughout the course of a week. Reviewers will make note of battery life and how well it matches the rated battery life provided by earbud makers.
We evaluate earbuds based on our five-point system (1 = worst, 5 = best). If a product hits nearly every mark, it's awarded an Editor's Choice badge.
For more information, check out our how we test page for Tom's Guide.
Contributions from Alex Bracetti, James Archer
Next: Check out the best Bose headphones, best Sony headphones, best Beats headphones right now, and the best headphones overall, tested and ranked.
The best over-ear headphones we've tested
Check out the best noise-cancelling earbuds