6 Cheap Earbuds (Under $25) Ranked Best to Worst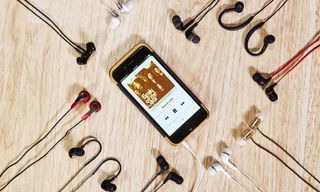 What to Buy (or Avoid)
Finding the perfect set of earbuds can be a hassle, especially when you're shopping on a budget. Should you go with a pair of fitness buds or something more fashion forward? And what about truly wireless earbuds? With so many different styles and models to choose from, we wanted to help you make the right selection before you spend your hard-earned cash.
We evaluated each set based on sound quality, design, comfort and the ability to stand up to our everyday routines. Here are our picks, ranked from best to worst. But if you're looking for a more premium set of buds, check out our recommendations for best headphones, best wireless earbuds and best noise-cancelling headphones.
Panasonic ErgoFit RP-HJE120-K (4 stars)
The ErgoFit earbuds come in a variety of colors, which should appeal to the fashion-conscious. They also deliver crisp highs, warm mids and deep lows despite their low price. Compared to other earbuds in their price range, the ErgoFit produced cleaner, clearer audio. Even better, they conform to the shape of your ear canal, creating a snug but comfortable fit for those long jam sessions.
(Credit: Panasonic)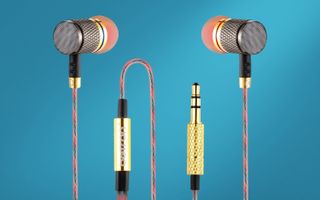 Betron Earphones (YSM 1000) (3.5 stars)
The Betron YSM1000 earphones come out of the package ready to take on your favorite music selections with ease. They delivered a richer experience than most other low-cost earphones, including a punchy bass, noticeable midrange and clean high notes that can be heard across all music selections. I think the draw to these earphones is the quality construction, which includes metal buds and no-tangle cord design. The buds offer a comfortable fit, allowing for long periods of listening to music or podcasts without breaking a sweat. I was disappointed that they lacked an in-line mic or control button, which meant I couldn't make calls or skip tracks without taking out the earphones.
(Credit: Betron)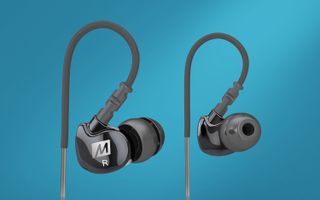 MEE Audio Sport-Fi M6 (3 stars)
We took the MEE M6 earphones out mountain biking to test the reliability and comfort during an extended workout. Although the M6 buds are very comfortable and stay put when you're running and playing sports, the sound quality fell short of our expectations. Vocals came across harsh, the mids were weak and the lows made us upset even for trying. However, we did like the storage case they came in so much that we used it to store another pair of earphones that we liked more.
(Credit: MEE audio)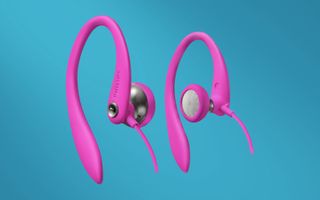 Philips SHS3200s (3 stars)
The first thing I noticed about the Philips SHS3200s? The discomfort. I often found myself removing them due to the lack of rubber ear cups. Even worse, the overall construction of the units was thin and flimsy, making me apprehensive about storing them in my bag.The lack of an in-line mic and volume control meant I had to keep my iPhone close by to control the volume or take calls. Still, the Philips flexible-fit headphones are lightweight, come in stylish colors (mine were pink), store easily and deliver acceptable sound for the price.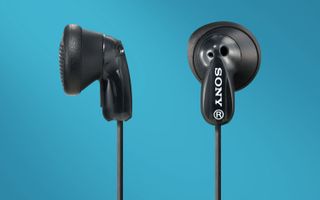 Sony MDRE9LP Earphone (Black) (2.5 stars)
Sony is typically known for putting out a quality product across the board, but for some reason the company totally missed the mark with the MDRE9LP earphones. The sound quality was thin and quite hollow across all types of music. The fit inside my ear was hard and uncomfortable, which made keeping the units in for more than 10 minutes a challenge. The lack of a built-in mic or track control coupled with truly poor sound reproduction sealed the deal on these units. Save the money and buy yourself a frozen drink at your favorite coffee shop instead, as you would at least enjoy a few minutes from the beverage.
(Credit: Sony)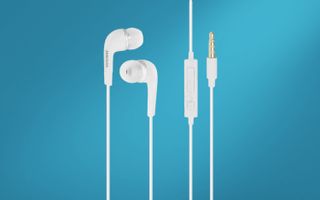 Samsung 3.5mm Stereo Headset (2 stars)
Listening to music with the Samsung EHS64 earbuds is like using an old-school, soup-can telephone. We tried using the buds with various 3.5-mm-friendly devices. The lows were consistently harsh, the midranges were nonexistent, and the highs were screechy and scratchy. On top of that, the buds became uncomfortable in our ears after about 15 minutes, and the cables are very poorly constructed. Save your money for a high-end coffee rather than this pair of earphones.
(Credit: Samsung)