Finding the best 3D printers can seem intimidating — after all, there are a lot of different devices out there — but the search becomes a lot easier when you focus in on two things. First, what's your experience level with 3D printing? Second, what do you want to use a 3D printer to create?
The answers to those questions can help you narrow down your search so that you're picking from models best suited to your skill level and needs.
That's where our guide to the best 3D printers can help. We've tested many different printers available at different price levels that can produce all sorts of output. As a result, we can point you toward top 3D printers that cost anywhere from a couple hundred dollars to those that command four-figure price tags for their sophisticated features. The end result is recommendations for the best 3D printers that fit any budget.
From 3D printers that would be at home in a classroom to those needed to crank out professional prototypes, we've seen and tried it all. We've also picked out the best 3D printer for beginners due to its affordability and ease of use. Here's how to get your hands on the best 3D printers capable of producing exactly the kind of models you're looking to create.
The quick list
Below you'll find everything you need to know about the best 3D printers at a glance. Whether you're just starting out or are looking to upgrade, there's something here for every skill level and budget.
The best 3D printers you can buy today
The best 3D printer overall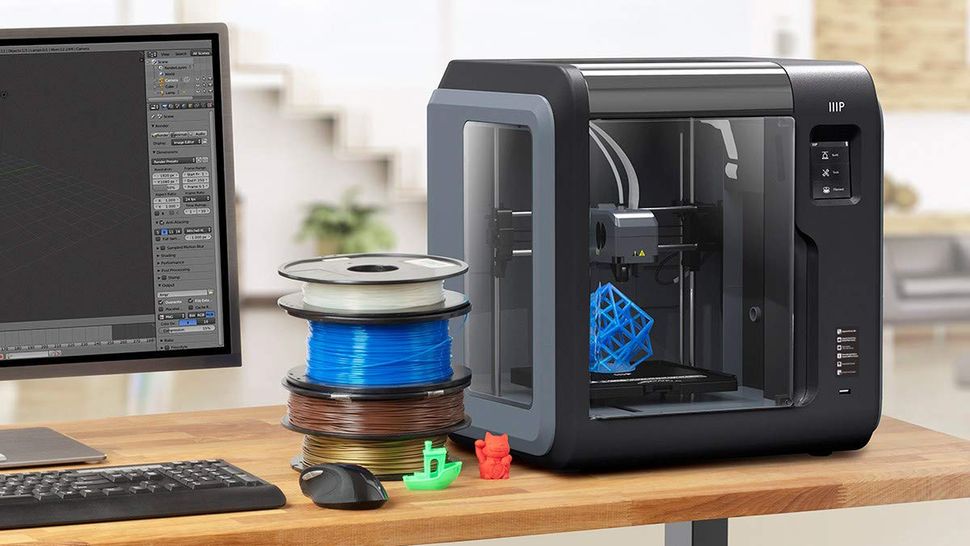 If you're looking to get started in 3D printing, the Monoprice Voxel 3D printer is a great choice, as it delivers high-quality prints without costing you a fortune.
Novices will particularly appreciate the heated print base on the Voxel, which means more reliable prints when you use materials like ABS. The top of the print bed slides out, too, and it's bendable, so removing prints is a snap. We also like the fact that the Voxel is enclosed, an important consideration if you're planning on using a 3D printer in a home or classroom.
The MP Voxel is speedy, producing prints in times we usually see from more expensive devices. We were also impressed with the quality of prints, which accurately recreated details and captured natural, smooth curves in our testing. You may run into some minor frustrations with setup, but once it's up and running, the MP Voxel is the best 3D printer for people who want to experience 3D printing for the first time.
Read our full Monoprice Voxel review.
The best 3D printer for simplicity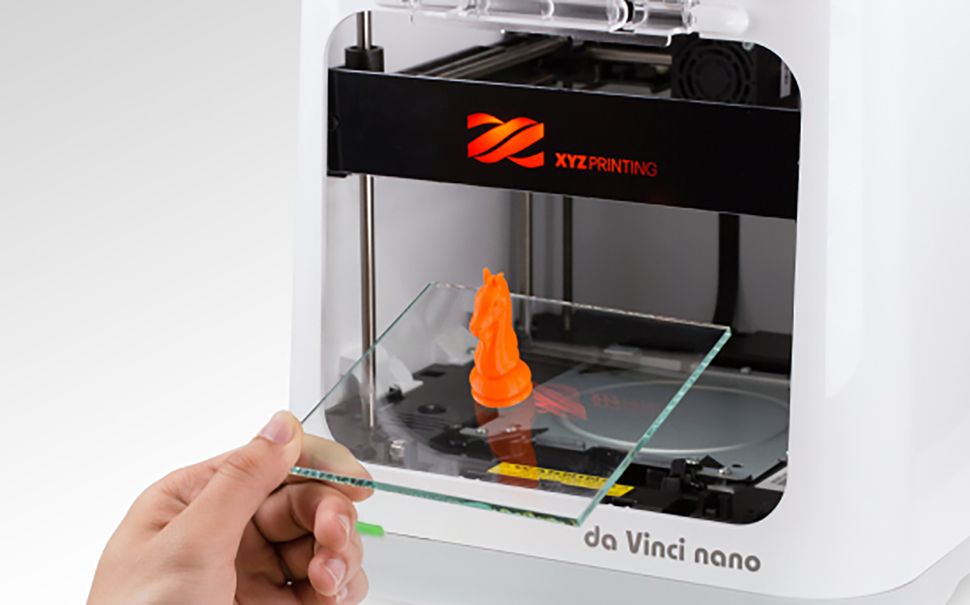 If the Monoprice Voxel is either too difficult to find or too expensive for your budget, the da Vinci Nano from XYZprinting may be your best low-price option, especially now that the printer appears to be back in stock.
The da Vinci is relatively compact, about the size of a bread maker, but it has a generous-for-its size build area of 4.7 inches on all sides. There's a door to close off the print area and block out some of the noise from printing, but be aware that opening the door doesn't stop the printing process.
The da Vinci Nano is no speed demon — other best 3D printers produce objects in much less time — but the prints it produced in our testing were of very good quality. The software that accompanies this 3D printer is also easy to use, another reason why we recommend the da Vinci Nano for classroom settings. Should the da Vinci Nano be in short supply, there's a wireless version — the da Vinci Nano w — available at the XYZprinting site for around $250.
Read our full XYZ da Vinci Nano review.
The best 3D printer for resin prints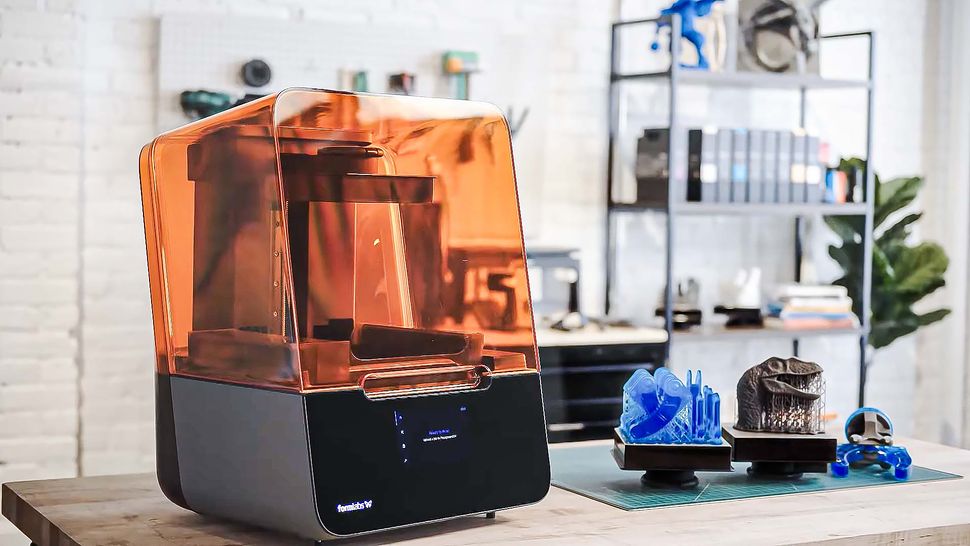 Resin-based printers have seen a lot of competition from lower-priced devices in recent years, but the Form 3+ from Formlabs remains the device of choice if 3D printing is a regular part of your workflow.
The Form 3+ replaced the Form 3, formerly our top pick for resin printers. This new version churns out prints faster than before, and it's much easier to use than before. Loading up resin is simple, and a floating level sensor keeps close tabs on how much resin is in the print tray, controlling the flow so that just the right amount is used on each job. A more flexible build platform simplifies the task of removing prints.
The Form 3+ produces speedy prints, but more importantly, the quality of our test prints turned out to be superlative. A price hike puts the starting price of the Form 3+ at $3,750, so clearly, this particular model isn't for everybody. But the Form 3+ easily meets the demands of designers who need a steady flow of good-looking prints and have the means to pay for this top-tier option.
Read our full Formlabs Form 3+ review.
The best 3D printer for budget prints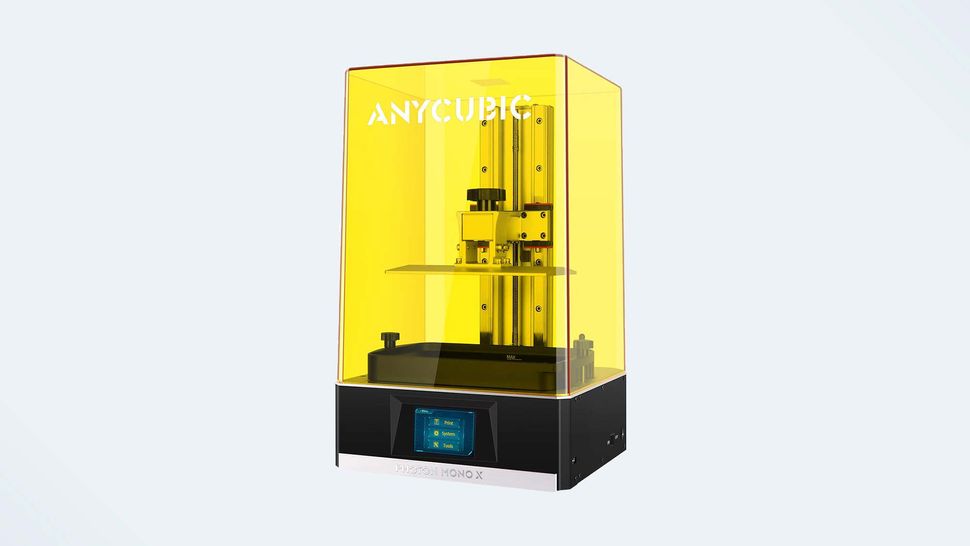 As good as the Form 3 is, it's very expensive. Printers like the now sold-out Peopoly Phenom brought down the price of SLA printing somewhat, but the Photon Mono X offers an even cheaper entry. Even better, the results are pretty impressive. We found that Photon Mono X created high-quality SLA prints quickly, despite the occasional printing error.
3D printing enthusiasts will appreciate the large print area — 331 cubic inches. That's particularly impressive given the Photon Mono X's comparatively small size — it's only 18 inches tall and a little more than 11 inches wide, so it will fit easily into a home workshop or similar setting.
SLA printing remains a messy, smelly business. But the Photon Mono X helps bring down the cost of this process without forcing you to make too many compromises.
Read our Photon Mono X review.
The best 3D printer for value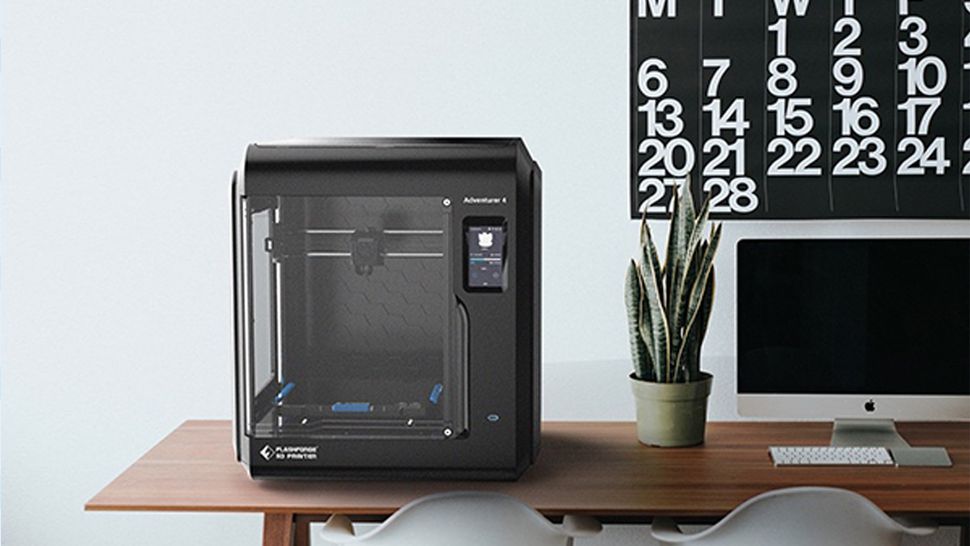 If you have a messy workshop with a lot of dust, the FlashForge Adventurer 4 might just be the 3D printer for you as it case is designed to keep dust out while a built-in fan and HEPA filter keeps the print bed clean. This is also a great 3D printer for those that want to have it run in the background while out and about since it has a live camera feed to show you how your print's are progressing.
While the FlashForge Adventurer 4 costs more than some other 3D printers like the Monoprice Voxel we've reviewed, you're getting a more advanced device that's also more affordable than pro-level 3D printers. It's also a bit larger at 21.7 x 19.7 x 18.5 inches but this is because the entire printing mechanism is enclosed.
The FlashForge Adventurer 4 is controlled through a simple touch-screen on the left side at the front of its case. This is easy enough to use when setting up prints but we found entering our Wi-Fi password to be a bit difficult. After a few failed attempts, we used a wired Ethernet connection to pair it with our computer and this worked flawlessly.
Read our full FlashForge Adventurer 4 review.
The best 3D printer for beginners
The Prusa Mini+ 3D printer is a terrific option if you're just getting started in 3D printing, though it seems to be in short supply these days. That's a shame because it offers novices reliable performance and quality prints right out of the box, even if it is more expensive than competing 3D printers for beginners.
In our testing, we found the Prusa Mini+ easy to set up, though the lack of an enclosed printing area may make this the wrong choice if you've got younger folks hanging around your workspace. Well-designed software walks you through the process of preparing your model for printing. And when it is time to print, the Prusa Mini+ performs relatively quickly at the 0.2mm quality print mode. We were pleased with the quality of all our test prints, including those that featured parts that had to fit precisely together.
Though pricier than most beginning printers, the Prusa Mini+ doesn't make you jump through a lot of hoops to get your printer calibrated and set up. We think it's a great alternative to the Monoprice Voxel.
Read our full Prusa Mini+ 3D printer review.
How to choose the best 3D printer for you
Not sure how to decide which 3D printer is right for you? Here are a few things to consider when shopping for a printer.
Printer type: There are two main types of 3D printers: FFF (fused filament fabrication) and SLA (stereo lithography). FFF printers — which also cover FFM (fused filament manufacturing) and FDM (fused deposition modeling) devices — work by melting a plastic filament in a moving printhead to form the model. SLA printers use an ultraviolet (UV) laser to solidify a resin, focusing the laser to form the solid model. FFF printers are generally cheaper, simpler and easier to use, although SLA models like the Peopoly Phenom are lowering the price.
In addition to 3D printers, there are also 3D pens that hobbyists can use to create models using plastic filament. These are handheld devices that usually cost $100 or less, so they're another low-cost way to give a kind of 3D printing a try.
Printing materials: Whichever type of printer you choose, pay attention to the type of material it uses when printing. The filament material used by FFF printers is available in several different materials, such as PLA (a brittle, biodegradable material), ABS (the same plastic used in Lego blocks), nylon, TPE (a soft, rubberlike material) and HDPE (a light, tough polystyrene). Many of these materials, particularly PLA and ABS, are available in a huge range of colors. Filaments come in two sizes: 1.75 mm and 3 mm, which are not interchangeable.
SLA printers have fewer options than their FFF counterparts, but printers like those from FormLabs can use resins that produce models ranging from very rigid to flexible and rubbery. The best 3D printers can use a wide range of materials, each of which comes with its own strengths and weaknesses. (HDPE, for example, is light and tough, but not suitable for food use, while nylon is food-safe.)
Note that some printers only allow the use of approved materials or materials produced by the same company that made the printer. In that sense, those types of 3D printers are like more traditional paper printers: The manufacturers sell the hardware cheaply and then make money back on the consumables. (One of the best 3D printers for people on a budget, the da Vinci Mini, only works with PLA filament from manufacturer XYZprinting, for example; on the bright side, XYZ's filament costs about the same as most third-party materials.) Other 3D printers place no restrictions on the type or origin of the material.
Print volume: All printers have limits on the size of the 3D print they can produce. That limit is defined by the size of the print bed and how far the printer can move the printhead. This is usually measured in cubic inches, but you should also pay attention to each of the individual dimensions, which determine the maximum size 3D print the device can create.
Print speed and quality: 3D printing is a slow business, and at present, there's no way to get around this. You should expect a 3- to 4-inch model to typically take between 6 and 12 hours to print, depending on the print quality you select. That's because of the way 3D printing works: The print is constructed in layers. The thicker these layers are, the quicker the print is produced but the lower the print quality is, as the layers become more visible. So, there is a trade-off between print speed and print quality.
The best 3D printers will allow you to determine which way you want to go with this, producing prints quickly or more slowly but at higher quality. The best printers offer a wide range of quality settings, from fast (but low quality) to slow (but high quality).
Price: The best 3D printers don't have to cost a lot, though the ones used by professional designers and creators who print at heavy volumes will certainly put a big dent in your budget. (Devices like the Ultimaker S5 and Formlabs Form 3 cost thousands of dollars, for example.) But you can find very capable 3D printers for around $1,000, and prices are even lower for machines aimed at novices, educators and home printing enthusiasts. Prices for entry-level 3D printers are now below $300, and some of the best 3D printers now cost less than $200.
While online retailers like Amazon offer different 3D printer options, some 3D printer makers only make their products available through their own websites, so don't be shy about shopping around.
How we test 3D printers
When we review a 3D printer, we set up each model, noting how long it takes from the time to remove the printer from its packaging to calibrating the printer so that it's ready to use. We also take note of any special set-up instructions.
We look at what kind of materials a 3D printer supports and whether the manufacturer requires you to only use materials they sell.
When its time to test the printer, we have three different test models — a miniature statue of Rodin's Thinker, a complex set of planetary gears that incorporate interlocking parts, and a geometric sculpture to see well the printer can reproduce sharp edges and points. In addition to evaluating the quality and detail of each print, we also time how fast the printer works at various speeds, from draft mode to the highest-quality setting.
We also consider the software that a printer uses and the different ways you can control prints, whether it's from a computer or via a control panel on the 3D printer itself.
For more information, check out our how we test page for Tom's Guide.