Kaspersky Internet Security for Mac: Specs
Malware protection: Excellent
System impact, background: Moderate
System impact, scans: Light
macOS compatibility: macOS 10.12 Sierra or later
Browser extensions: Yes
Firewall: No
Hardened/secure browser: Yes
Parental controls: Yes, but limited
Password manager: Yes, but limited
Ransomware file protection: No
Scan scheduling: Yes
Webcam protection: Yes
VPN: Yes, but limited to 300MB per day
Support options: 24/7 phone, chat or email support; FAQs and documents
At first glance, Kaspersky Internet Security for Mac feels like it will be an easy recommendation, thanks to its perfect malware performance, extensive features and affordable pricing. But as you dig deeper, you start to uncover some flaws.
The extensive feature set is filled out with some extremely limited extras, such as a built-in VPN, password manager and parental controls, the latter two being trial versions that aren't worth your time. All these features are jammed into a user interface that gets confusing to navigate at times.
The good still outweighs the bad, so if you are a fan of Kaspersky, I wouldn't specifically tell you to avoid this app. But other options, like Bitdefender Antivirus for Mac or Norton 360 Standard, offer better overall packages among the best Mac antivirus programs.
Read on for the rest of our Kaspersky Internet Security for Mac review.
Kaspersky Internet Security for Mac: Costs and what's covered
Kaspersky Internet Security for Mac offers basic antivirus protection, phishing protection, privacy features and encrypted browsing for online purchases. It starts at $40 for a single device for one year; you can also cover up to three Macs for $60 per year. Unlike most of its competitors, Kaspersky does not offer discount for purchasing multiple years of service. (Most of these plans give you a big discount for the first year of a subscription.)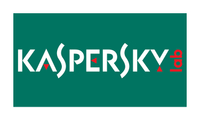 If you need to cover a wider variety of devices, Kaspersky Internet Security adds support for Windows and mobile devices but otherwise offers identical features. That package starts at $80 per year for three devices or $90 per year for five devices.
Kaspersky Total Security adds the full versions of Kaspersky Safe Kids and Kaspersky Password Manager along with file backup for Windows users. These plans start at $100 per year for up to five devices or $150 per year for up to 10 devices.
Kaspersky Internet Security for Mac will run on any Mac with macOS 10.12 (Sierra) or later.
Kaspersky Internet Security for Mac: Antivirus protection
Kaspersky offers excellent real-time protection against malware. Like most of its competitors, it relies on both machine learning as well as its network of more than 400 million computers running Kaspersky antivirus software to detect both known and new malware.
Customers can choose whether to upload anything detected as potentially dangerous to the Kaspersky Security Network, but regardless of whether or not you participate, you benefit from the malware database, which is updated daily.
Kaspersky Internet Security for Mac: Antivirus performance
In order to determine the overall efficacy of Kaspersky Internet Security for Mac's malware scanning, we relied on the Germany-based AV-Test lab and Austria-based AV-Comparatives lab, which conduct regular evaluations of major antivirus apps and services.
During the May-June 2020 round of testing by AV-Test, the most recent time it was evaluated, Kaspersky Internet Security for Mac detected 100% of Mac malware as well as more than 99% of potentially unwanted programs for Mac and more than 99% of Windows malware, which sometimes lurks on Macs.
During that same round of testing, Avast Free Mac Security (100%), Bitdefender Antivirus for Mac (98.8%), Norton 360 Standard (100%) and Trend Micro Antivirus for Mac (100%) at best matched Kaspersky's perfect performance.
Intego Mac Internet Security X9 was not tested at that time but achieved a Mac malware-detection rate of 98.5% in AV-Test's November-December 2020 round. Avast, Bitdefender, Norton and Trend Micro all scored 100% in AV-Test's March-April 2021 evaluations.
Swipe to scroll horizontally
| | | | | |
| --- | --- | --- | --- | --- |
| Row 0 - Cell 0 | AV-Test, most recent | AV-Test, previous | AV-Comparatives, most recent | AV-Comparatives, previous |
| Avast | 100% | 100% | 100% | 100% |
| Bitdefender | 100% | 97.3% | 100% | 100% |
| Intego | 98.5% | 100% | 100% | 100% |
| Kaspersky | 100% | 100% | 100% | 100% |
| Norton | 100% | 100% | Not tested | Not tested |
| Trend Micro | 100% | 100% | 99.6% | 100% |
Kaspersky Internet Security for Mac avoid registering any false positives, meaning all its malware detections were accurate, but this was true of its competitors as well.
This was not a shocking result for Kaspersky Internet Security for Mac, which has managed a perfect 100% detection rate each time it has been part of AV-Test's evaluations since April of 2017.
Turning to the AV-Comparatives testing, Kaspersky Internet Security for Mac identified 100% of the Mac malware threats, 96% of the Mac potentially unwanted programs, and 100% of the Windows malware.
It has had perfect Mac-malware detection rates on each of the annual AV-Comparatives tests going back through July 2017. Avast, Bitdefender, Intego and Trend Micro were all part of the June 2021 test as well; the first three also received perfect 100% detection rates, while Trend Micro detected 99.6% of Mac malware. Norton was not tested.
Kaspersky Internet Security for Mac: Security and privacy features
Kaspersky Internet Security for Mac has an extensive feature set, but as you'll see, in some cases you just get access to the free limited versions of some of Kasperky's apps, which aren't necessarily worth your time or drive space.
Kaspersky offers its web protection via browser extensions that are available for Google Chrome, Safari and Firefox. This provides a variety of protections including basic monitoring for malicious content, tracking blockers and a URL advisor to help you steer clear of dangerous sites before you visit them.
Kaspersky also has one fairly unique tool as part of its browser extensions. Safe Money defaults you to HTTPS securely encrypted sites when possible, blocks other extensions, will detect when you are going to make a payment online and gives you an onscreen keyboard to enter your payment information to avoid keyloggers.
Kaspersky Internet Security for Mac also allows you to block your webcam at a software level to ensure it can't be accessed by another application. With our increased reliance on video conferencing, it's particularly nice to have additional reassurance that you aren't being spied on.
Kaspersky Password Manager is included, but it is merely the free version, which is limited to just 15 passwords, and the link to the password manager just serves as a launcher for the standalone app. You can unlock the full version of the password manager for $15 a year, but you are going to be much better served by one of the best password managers.
Kaspersky's Secure Connection VPN is somewhat similar in that it is merely a launcher for the standalone app and is restricted to 300MB of data traffic per day. If you are just looking for something to use when banking or performing some other very minimally data-intensive task, then that small amount of data might work.
But otherwise, you would need to pay an extra $30 per year to unlock the unlimited version of Kaspersky Secure Connection, which also gives you the option to select different server locations. That is pretty reasonable pricing and on par with our value choice for the best VPN, Surfshark.
The last of these add-on apps is the Safe Kids parental controls. Once again, this is a free version of that service, which limits you to monitoring a single child device and lacks premium features such as location tracking and real-time alerts. The paid version is just $15 a year, so if you are in the market for an affordable parental-control app, you can take a look at our review of Kaspersky Safe Kids to see if it's right for you.
Kaspersky Internet Security for Mac: Performance and system impact
In order to measure the performance impact of Kaspersky Internet Security for Mac, we ran the Geekbench 5 benchmarking test prior to installing the app and then ran a series of tests with the tool after installation. The 2016 MacBook Pro 13-inch laptop that we used for the review had a 2.9Ghz Intel Core i5-6267U processor, 8GB of LPDDR3 RAM and a 256GB SSD with 42.18GB of files installed.
Before we installed Kaspersky Internet Security for Mac, the MacBook Pro achieved a Geekbench 5 score of 1,868, which dropped to 1,816 following the installation of the app.
While not terribly significant by Windows antivirus standards, this was the largest performance hit we saw after installation of any Mac antivirus program, with Trend Micro (1%) the only other Mac antivirus app that generated any perceptible background slowdown.
Swipe to scroll horizontally
| | | | |
| --- | --- | --- | --- |
| Row 0 - Cell 0 | Post-installation | Full scan | Quick scan |
| Avast | 0% | 27% | 3% |
| Bitdefender | 0% | 19% | 1% |
| Intego | 0% | 34% | 3% |
| Kaspersky | 3% | 12% | 4% |
| Norton | 0% | 12% | 0% |
| Trend Micro | 1% | 46% | 1% |
The full scan went much better for Kaspersky's performance impact, with a mere 12% drop-off, tied with Norton for the most minimal slowdown during a full scan. Bitdefender (19%) wasn't too far behind, but from there Avast (27%), Intego (34%) and Trend Micro (46%) were all far from challenging Kaspersky.
A quick scan saw a return to the bottom of the pile with a 4% drop, which was just behind Avast (3%) and Intego (3%). Bitdefender (1%) and Trend Micro (1%) were almost perfect on this test, with Norton (0%) crowned the champ.
Kaspersky Internet Security for Mac's first full scan took 39 minutes and 5 seconds and scanned 808,142 files. This was easily the slowest full scan of any Mac antivirus app that I reviewed, with Bitdefender (27:55) next up. The rest of the group was notably faster with Trend Micro (12:03), Norton (11:45) and Avast (10:25) in a cluster and Intego (6:22) in a commanding first place position. Fortunately, Kaspersky's full-scan system impact is so light that you probably won't notice any slowdown.
Kaspersky's quick scan looks at the most common areas for viruses or malware. For my system, this scanned 13,339 files in 53 seconds. It avoided another last-place finish here with Trend Micro (1:06) sparing it. The rest barely crossed into double digits, including Avast (00:18), Bitdefender (00:16), Norton (00:13) and Intego (00:11).
Kaspersky Internet Security for Mac: Interface
In the battle for the most stripped-down and streamlined dashboard interface, Kaspersky almost unquestionably comes out on top, particularly when you consider the number of features it actually offers. This holds true throughout the app with a very minimal look to every screen. However, as you'll see, things can still get a little confusing as you try to navigate its full feature set.
That main dashboard includes an image of a MacBook with a green screen and a check alongside the text "Your Mac is protected," assuming everything is running as expected. Immediately below that is a button to "Open Protection Center," but despite its prominent placement and important-sounding name, this isn't something you'll regularly use. That screen just confirms whether your virus databases are up to date, shows your recommendations and displays app news.
Recommendations are indeed important, but if you have any, they will show up in the center of the dashboard with a link taking you to the recommendations screen anyway.
Across the bottom of the dashboard are four additional icons that take you to the other major features of Kaspersky Internet Security: Scan, Update, Privacy and Safe Kids.
Scan gives you a pretty typical array of virus scans, and this feature specifically is one of the clearest and well laid out implementations of any Mac antivirus app that I reviewed.
If you have a specific folder or set of files you want to scan, you can just drag and drop them into the box at the top of the Kaspersky scan screen. Or you can browse for them using the "Choose" button and it will immediately scan them. Below the drop box is a trio of buttons to run a full scan, quick scan or set up scheduled full or quick scans to run as frequently as daily or just once a week.
Update confirms that your virus databases are up-to-date. This happens automatically in the background, but you can force it to check for an update manually as well. Privacy houses a few features including webcam blocking, web-tracker blocking and a launcher for both Kaspersky Password Manager and Kaspersky Secure Connection VPN. Finally, the Safe Kids icon naturally will take you to the parental-control app, although you need to click on the launcher on the next screen to get there.
Kaspersky Internet Security for Mac: Installation and support
Kaspersky Internet Security for Mac can be downloaded directly from the Kaspersky website. The beachhead installation file is a small 4.1MB, but that simply connects you to download the full 480MB installer app. After you accept Kaspersky's privacy policies, the installer app will be downloaded and run. This part of the process took approximately 5 minutes as Kaspersky's download speeds were relatively slow.
Setup with Kaspersky was the best that I encountered doing this round of Mac antivirus reviews. It gave a very specific, guided view of what you need to do to grant the appropriate permissions for the Kaspersky antivirus software and its components to run properly.
The only thing that took a bit longer was installing the separate standalone apps for the password manager, VPN and parental controls. All three are bundled with Kaspersky Internet Security for Mac but aren't integrated into the app If you don't plan on using any or all of them, you can skip the installation. The App Store has iOS versions of all three, and Mac apps for the password manager and the VPN; you can also find them on Kaspersky's website.
Kaspersky offers 24/7 technical support via telephone, online chat or email. The online knowledge base and articles prepared by the Kaspersky team are excellent resources as well.
Kaspersky Internet Security for Mac review: Bottom line
Kaspersky Internet Security for Mac is a solid antivirus app that is slightly held back by its bloatware, slow scans and relatively confusing user interface.
With that said, while I don't consider it the best choice, Kaspersky Internet Security isn't a bad option, particularly for those who are willing to pay the extra $30 to unlock the premium VPN. Seventy dollars a year for both your malware protection and your VPN needs is a good value.
If the VPN component is less critical to you, look to Bitdefender Antivirus for Mac. If you want a better example of a Mac antivirus app with a lot of extra features, including a VPN and a password manager that are unlimited right out of the box, then consider Norton 360 Standard.