The iPad mini has always been one of my favorite gadgets, but there's one thing holding me back from pulling the trigger on an iPad mini 6 upgrade: the lack of a Magic Keyboard.
Having Apple's acclaimed typing accessory for the compact iPad would make the device an extremely attractive purchase for someone like me. That is, someone who often works in cramped spaces.
If you've ever had the chance to travel at peak time on one of the UK's train lines into London, you'll know that space is a luxury you're not afforded. Even the best 13-inch laptops won't fit comfortably on the fold-down tray table bolted onto the chair in front.
Since I frequently use my train commute to dash out emails or work on an article draft, having a physical keyboard is a must.
Currently, my creaking iPad mini 2 works as a basic word processor thanks to the addition of a $10 Bluetooth keyboard I bought off eBay. It's hardly a cutting-edge device but at least it fits the space, as you can see in the image above.
That's unlike my "ultraportable" 12.4-inch Surface Laptop Go which juts so far off the table, I'm worried I'll upend it every time I hit the keys.
So there's my quandary. I find myself longing for a modern, faster iPad mini with a Magic Keyboard to make the commute more productive. And I firmly believe Apple's accessory is the means to achieve this. My colleague, Dave Meikleham, Tom's Guide computing editor, concurs there's no substitute for Apple's in-house keyboard accessory. He learned this the hard way after spilling beer all over his.
I got the chance to ask Apple's representatives why the iPad mini 6 launched without the Magic Keyboard connectivity back in 2021. A spokesperson for the company told me at the time they felt demand didn't warrant it and, for those that did, there were third-party options they could choose from instead.
That's true to a certain extent but, through experience, I can say there are some drawbacks to using Bluetooth over a dedicated connector built into the iPad. For starters, you'll see lag due to the wireless connection and, if you're a particularly fast typist, this can be off-putting. Secondly, a Bluetooth keyboard inevitably means yet another item to charge and in the case of my $10 eBay purchase, it still relies on microUSB.
The Magic Keyboard, on the other hand, draws power directly from the tablet, features backlit keys and an additional USB-C charging port. The difficulty, I would guess, is the trackpad. A comfortable keyboard needs a certain amount of space and, with an iPad mini case, that often comes at the expense of the trackpad. But having a trackpad opens up the laptop-like possibilities of iPadOS. My assumption is that Apple hasn't found a way to comfortably add a trackpad without compromising the typing experience.
At the risk of invoking the fury of MacBook users everywhere, perhaps something akin to the Touch Bar strip if it could somehow be embedded into a Magic Keyboard case? That's probably a stretch, but it would be interesting to see.
Bring on the iPad mini 7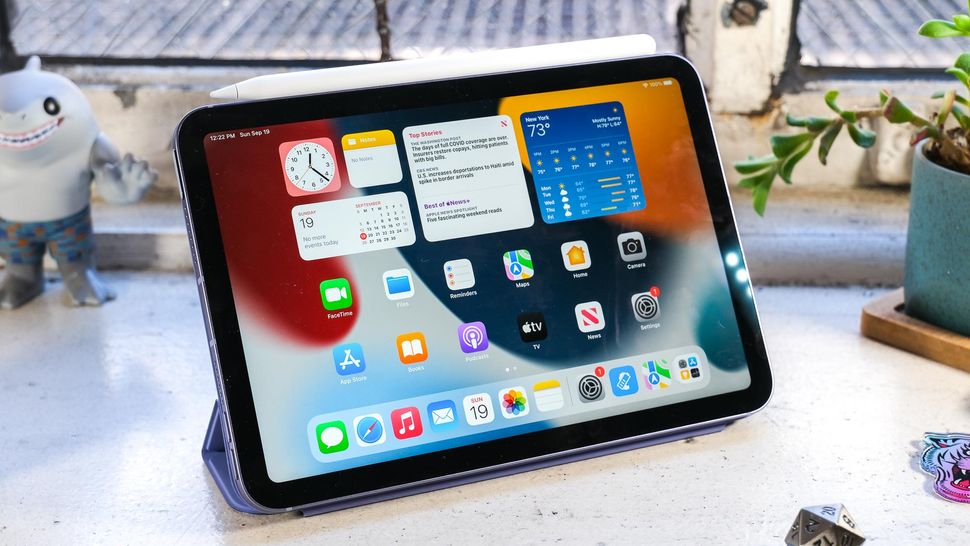 At any rate, I'm letting the iPad mini 6 pass me by and will hold out for the iPad mini 7. According to claims from Apple analyst Ming-Chi Kuo, the iPad mini 7 could touch down around spring 2024.
Whatever upgrades next year's smallest iPad does bring with it, I'll be praying to the tech gods Apple bestows upon it its own Magic Keyboard. Alternatively, the British rail companies could always do me a solid by just adding a bit more space to their train cars.
More from Tom's Guide