Only the iPad mini 7's chipset could see an upgrade when the new version of Apple's smallest tablet goes on sale, according to Apple expert Mark Gurman's latest Bloomberg newsletter.
In his response to a reader question about the next iPad mini, Gurman claims "[Apple] isn't likely to do another major overhaul of the product, so I'd expect the next model to offer little more than a processor upgrade."
The current iPad mini 6 arrived in the fall of 2021, bringing several sizeable updates like a new chipset, a refreshed all-screen design with USB-C charging like the iPad Pro, Apple Pencil 2 support and a new fingerprint unlock sensor on the power button. With a rework that large and recent, and the iPad mini already sitting pretty as one of the best iPads around, it wouldn't surprise us if the next generation only made small tweaks to the current model.
Which chip could it be?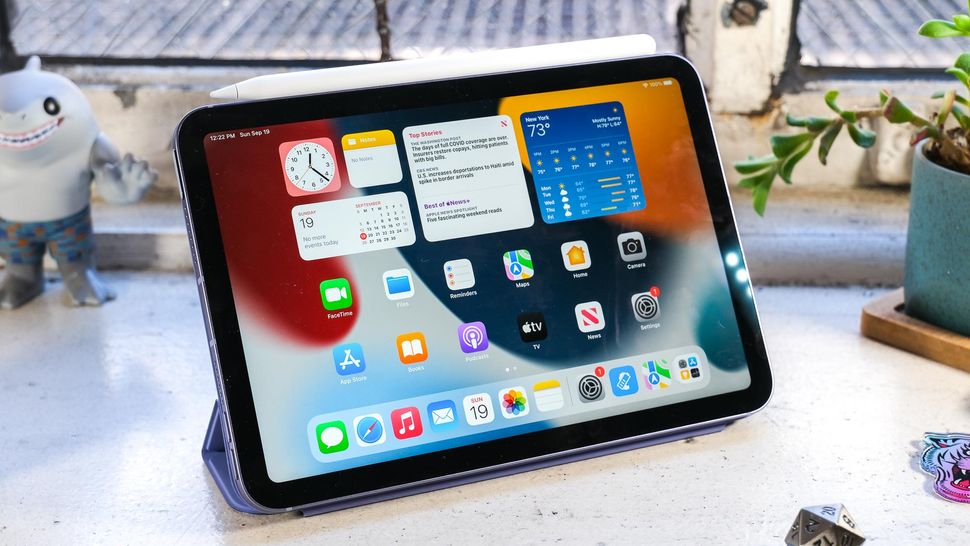 Gurman doesn't say what kind of upgraded processor we can expect in the next iPad mini, but there are a couple of obvious choices when looking at Apple's current iPad line-up.
The current model uses an A15 Bionic chip, the same one seen in the non-Pro iPhone 14 models and the earlier iPhone 13 series. The iPad 2022, Apple's entry-level tablet, uses the older A14 chip, while the iPad Air features laptop-grade Apple M1 silicon, and the latest iPad Pros the newer Apple M2 chips.
If Apple wants to keep its best chips only for its larger and more expensive iPad models, perhaps we'll see the next iPad mini adopt the A16 chipset from the current iPhone 14 Pro line-up, or the A17 chip we assume will power the iPhone 15 Pro later in the year. A move to an M-series chip feels unlikely since the mini is aimed more at portability than at productivity, but adding even the older M1 chip would give Apple a sizeable edge over its competitors, who wouldn't be able to match the size or performance.
According to a claim from analyst Ming-Chi Kuo, Apple could be planning to bring out the iPad mini 7 by spring 2024, or potentially the end of this year. Whatever upgrades the new smallest iPad will have, we could be finding out about them within the coming months.
More from Tom's Guide