While most of us get our music fix on the move, portability has undoubtedly become a key consideration when choosing the best wireless headphones, but there are plenty of reasons to consider wired headphone designs. Factors such as stronger durability, reliable connectivity, and better sound quality are chief considerations for many audio fans.
If that's not enough, wired models have a clear upgrade path that means the sound quality of wired headphones can be improved by adding a dedicated headphone amp/DAC (digital-to-analog converter) inline between the playback source and the headphones. This is rather than using the internal DAC and headphone jack from a laptop or smart phone.
Freeing up of listeners from the daily untangling of wires remains a hugely attractive benefit, but wired headphones are still the gold standard for audio quality.
Given that I've tested plenty of wired headphone designs over the years, here are my favorite wired headphones for all kinds of budgets and activities. If that sounds like music to your ears, read on to discover my wired headphone recommendations for all budgets.
Best wired headphones under $125
1. Grado SR80x
Grado's SR80x open-back wired headphones are eye-catching for their vintage styling that mimic a pair of over-ear cans worn by a 1940s radio operator. Although I enjoy the retro style the Brooklyn-based maker gives its headphones, I appreciate that the look may not be for everyone.
Priced at $125 / £129 / AU$179, these are the second most affordable model in the company's entry-level Prestige X lineup, and whatever you make of the style, you can't fault the build quality. The chunky cable may feel like a bit of overkill at the price, but along with the speaker driver built to work with a variety of low output portable devices, everything is designed to deliver the best audio performance possible.
Given that this is an open-back design with big holey vents open to the outside world, sound will escape no matter what you're listening to, and you will be able to hear surrounding ambient noise, too. Although these aren't the best option for listening to your favorite sounds when you're out and about, I love the open and natural sound they bring to the music soundstage. The experience is more akin to listening to my music through a pair of stereo speakers in my living room, than wearing a pair of headphones.
The sound is natural and fluid with everything I tried, with good dynamics and a broad frequency range. If you can overlook the styling and leaky design, then the Grado SR80x headphones are the perfect entry into the world of quality audio for a very affordable price.
Best wired earbuds under $150
2. Sennheiser IE 200
Sennheiser IE 200s mark the entry point to the company's respected wired in-ear monitor earbuds category. Despite being priced at $149 / £129 / AU$239, they're designed to bring superbly balanced and realistic audio in an ultra-compact form factor for a wallet-friendly outlay.
I loved the Sennheiser IE 600 in-ear monitors (recommended below) for their audiophile sound quality when I reviewed them last year. The IE 200s share much of the same DNA, with a new 7mm driver that brings superbly balanced and realistic audio in an ultra-compact form factor.
Although the IE 200s haven't been fully reviewed yet, I got to try them out recently with the Astell & Kern AK HC3 portable headphone/DAC, and the studio sound I got from my iPhone with this combo really impressed me.
The stereo soundstage was perfectly balanced between my ears. There was a great sense of acoustic space around instruments and delicate details subtly revealed wherever they are in the mix or frequency range. While I felt that the combo improved the sound of compressed music streams from Spotify, the performance is strong enough to show off the boost in audio quality when switching to lossless downloads via Tidal. There was just more depth and detail to the music I listen to, and makes the IE 200s something of a bargain at the price.
Best wired headphones under $250
3. Sennheiser HD 560S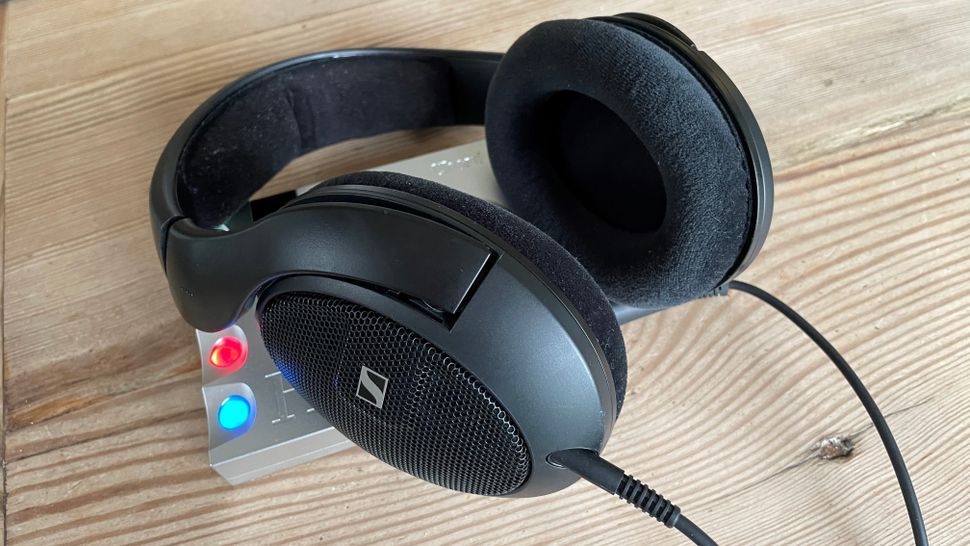 Sennheiser has something for everybody, so naturally enough I've chosen another headphone from the brand that showcase its audiophile credentials in an open-backed, hard-wired pair of headphones-cum-monitors priced at $229 / £179 / AU$299.
As a tool for analyzing recordings and finding the finest and/or most transient details, the Sennheiser HD 560S open-backed headphones are extremely gifted. And the fact that they manage to combine these fearsome powers of insight with a fairly easy going, and engaging overall presentation, makes them great value for budget-conscious audiophiles.
In our review, we found the fit and finish of each component to be solidly reassuring, while the light weight showed that the HD 560S are no kind of burden to wear, even if your listening session goes on for several hours.
The sonic balance Sennheiser has struck with the HD 560S is very pleasing indeed. Of course, they're primarily intended for listeners who are wearing them for purposes beyond simple 'enjoyment' and instead want them for monitoring, for mastering, for mixing or what-have-you. The relatively flat frequency response makes them great for comparing sound 'A' to sound 'B', and are detailed and insightful enough to make even minor variations in mixes of the same recording sound fairly obvious.
For properly examining a recording without sucking all the joy out of it, the Sennheiser HD 560S headphones constitute money very well spent, and as such rank highly as one of best audiophile headphones around.
Best 'pro' wired earbuds
4. Sennheiser IE 600
Another Sennheiser model (noticing a pattern here?), you can't overlook the Sennheiser IE 600 when thinking about the best wired earbuds. Priced at $699 / £599 / €699 / AU$1,199, these have a sound quality that charms and delights. They delve deep and hit hard where low frequencies are concerned, but sounds are well-shaped and alive with detail both broad and fine.
It's a similar story in the midrange, where singers of any and every type are given the space to properly express themselves — the IE 600, it seems, have never heard a vocalist they didn't want to make the most of.
Their tonality is naturalistic and convincing, although at the very top of the frequency range the Sennheiser can be problematic — the amount of bits, shine and attack these earbuds load onto the highest frequencies can easily topple over into hardness and abrasiveness if they're paired with an unsympathetic (or similarly inclined) music player.
The price may limit their appeal, but these make a great wired in-ear headphone companion for anyone with a dedicated hi-res music player.
Best luxury wired headphones
5. Focal Elegia
French audio specialist Focal has a reputation for producing upmarket speakers and headphones, and even at their $899 MSRP price the Focal Elegia are one of the company's more affordable headphones. As such, the closed-back, over-ear design produce a rich, accurate audio that doesn't disappoint. Their greatness lies in the genius engineering of the M-profile dome driver, which does a solid impression of reproducing sound the same way one would hear it from a pair of speakers.
Pairing the headphones with a mobile device does enhance the sonics. Unfortunately, their massive form means you'll need to seriously consider before walking out the door with them. As a pair of headphones used for serious listening at home connected to a dedicated headphone amp, these are hard to beat, though.
Price will be a determining factor, although some retailers have the Elegia listed at around $599, and recently we've seen them discounted to below $399.
If sound is what you truly value most, then there is no reason to overlook the Elegia — whether discounted or not.
How to get studio sound from a smartphone
I've tried out different DACs with my iPhone before, such as the Chord Mojo 2, but the AK HC3 is the most affordable. It's really neat, too, and the only thing I'd say to watch out for is that the USB-C-to-Lightning adapter can occasionally break contact with the iPhone port and halt playback. It's a fragile arrangement for sure, and during my testing I needed to place my iPhone and DAC on a flat surface so that connectivity was maintained, but the audio gains really do make the effort worthwhile.
Despite the delicate connectivity with my iPhone and affordable price tag, the sound from the AK HC3 is a lot better than the $229 price tag might suggest. The stereo soundstage was perfectly balanced between my ears, and there was a great sense of acoustic space around instruments and delicate details subtly revealed wherever they are in the mix or frequency range. The AK HC3 is a great DAC upgrade for any smartphone connected via USB-C or Apple's Lightning connector. Simply plug in your favorite wired headphones to the 3.5mm headphone socket, and marvel in the step up in audio quality.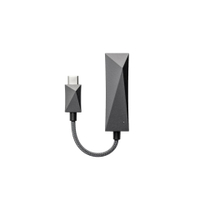 Astell & Kern AK HC3: $229 @ B&H
Priced at $229 / £199 / AU$299, the HC3 is a hi-fi-grade USB DAC and headphone amp with a reputation for high-quality audio and low power consumption. Adding it to your portable setup will result in a better audio experience for quality audio fans and music lovers alike.
More from Tom's Guide