Finding where to buy a PS4 is no easy task. In fact, it's almost as hard as tracking down PS5 restock. It's a weird situation to find ourselves in right now, because the PS5 should have sent the PS4 price down to the point where retailers are basically giving them away. However, we don't anticipate more PS4 stock appearing anytime soon.
So where can you buy a PS4? The last time we checked, there weren't many retailers with stock. Your best bet is to look for refurbished models (which are also hard to find, but not as difficult). Unfortunately there's no telling how long that stock might last, because retailers don't have a particularly healthy supply of stock these days. Now that Sony Japan has confirmed it'll be discontinuing all but one PS4 model, we wouldn't expect it to get any easier in the near future.
Where to buy PS4: Quick links and latest updates
Where to buy PS4: Latest stock updates
Good news: GameStop is still selling the PS4 Slim and PS4 Pro and is ready to ship right now. Best of all they are brand new models, and won't cost you more than the MSRP. You should especially take advantage of the PS4 Pro availability if you want to play 4K games and can't get your hands on a PS5.
Elsewhere, though, supplies of both versions of the PS4 are rapidly diminishing. Best Buy and Sony have the PS4 Slim in stock, but there's no telling how long it will stay that way. Likewise Walmart and Amazon seem to have a lot of consoles available, but those are all well over the MSRP — even the used ones. Avoid at all costs.
Where to buy PS4: Key dates
Sony of Japan has confirmed that it's been pivoting its attention to the PS5, which has proven to be insanely popular since its launch at the end of last year. For that reason it's announced it will be discontinuing all PS4 Pros and all but one PS4 Slim model.
While there's been no word on what's happening to consoles sold outside of Japan, it's quite likely a similar announcement is coming. If you're happy with a 500GB PS4 Slim, that's great, but if you want something else we suggest you start thinking about buying one soon.
Just remember not to pay overinflated prices for your console, especially if it's used, because it's just not worth it. The PS4 may be on its way out, but there are still consoles out there that won't cost you nearly as much as a PS5. So be patient, and keep your eye out for any good deals.
If you want a headset to go alongside your PS4, it's worth checking out the very affordable Turtle Beach Recon 70.
PS4 at Sony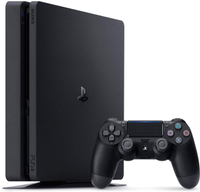 PS4 Slim: $299 at Sony
Sony's supply of PS4 Slim's comes and goes. Because Sony makes them, there's no retailer markup.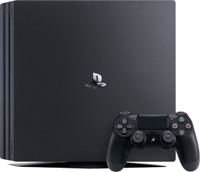 PS4 Pro: $399 at Sony
Out of stock: The PS4 Pro also goes in and out of stock frequently at the official Sony website.
PS4 at Amazon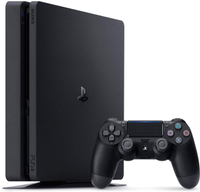 PS4 Slim: $299 at Amazon
Out of stock: Amazon is currently out of stock of the PS4 Slim, though you can find it being sold via (overpriced) third party sellers.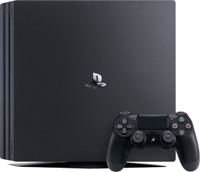 PS4 Pro: $399 at Amazon
Out of stock: Amazon also normally stocks the PS4 Pro, but it is currently out of stock. As with the PS4 Slim, third-party resellers are jacking up the prices even on used models.
PS4 at Best Buy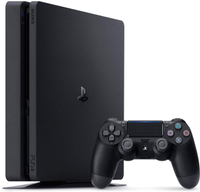 PS4 Slim: $299 at Best Buy
Best Buy currently has the PS4 Slim in stock, and available for home delivery. There's no telling how long this will last so don't miss out.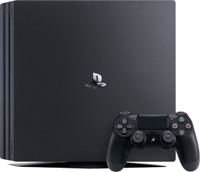 PS4 Pro: $399 at Best Buy
Out of stock: Best Buy is currently out of PS4 Pros, and it's not clear if or when they'll be coming back in stock.
PS4 at Walmart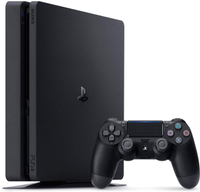 PS4 Slim: $482 at Walmart
Walmart has generally not had any PS4 Slims in stock at retail price, but you can find it for more.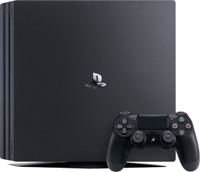 PS4 Pro: $581 at Walmart
Walmart has long been out of PS4 Pro stock, so the only ones it has for sale come from third-party scalpers. Avoid these prices, because it's not worth buying a PS4 Pro for more than it costs to buy a PS5.
PS4 at Gamestop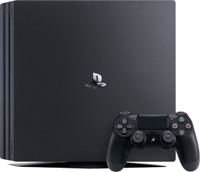 PS4 Pro: $399 @ GameStop
GameStop is just about the only place you can get a brand new PS4 Pro for the MSRP right now, with a slow stream of stock coming in every time it sells out. And if you want to save a bit of money, refurbished units are even cheaper.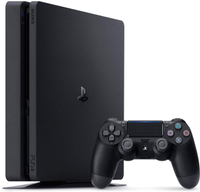 PS4 Slim: $299 at GameStop
Likewise GameStop generally has some kind of PS4 Slim available to buy for a reasonable price -- both new and refurbished models