Marvel's Midnight Suns launched last December, and while it enjoyed mostly positive reviews its publisher deemed it a commercial flop due to low sales. And that's a great shame as the superhero RPG is a seriously compelling combination of tactical battles and social sim elements.
Seemingly in an attempt to boost the game's popularity, a time-limited PS5 All-Access trial was announced last week and is now live. Right now, you can download the game on PS5 and play without spending a single cent. And this isn't a short demo either, this trial gives you access to the entire game, from the intro tutorial through to the climatic final boss.
Although, you'd have to be a real speedrunner to complete the game within the trial period as it's only set to last until Thursday, March 30 at 12 p.m. PT. After this time, if you want to continue playing you will need to purchase the full game. But, don't worry, any progress you make in the trial will carry over if you opt to buy the game.
In order to further entice interested players to pick up the game after the trial period has finished, Marvel's Midnight Suns is currently on a pretty deep sale. The game is 50% off on the PlayStation Store, and it's also heavily discounted at physical game retailers including Amazon, Best Buy and GameStop.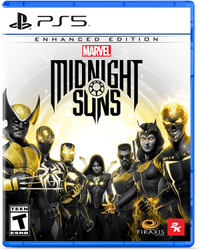 Marvel's Midnight Suns (Enhanced Edition): was $69 now $39 @ Amazon
Marvel's Midnight Suns is a tactical strategy game that lets you control a roster of your favorite superheroes. From Spider-Man to Captain America, you'll need to unite Marvel's most loved heroes in order to fight the villainous Lilith and save the world. Plus, in between epic battles, regroup at The Abbey to grow your relationships with each member of the game's cast. This highly overlooked game is currently $39 at Amazon, and the same deal is available at GameStop and Best Buy.
Why you need to play Marvel's Midnight Suns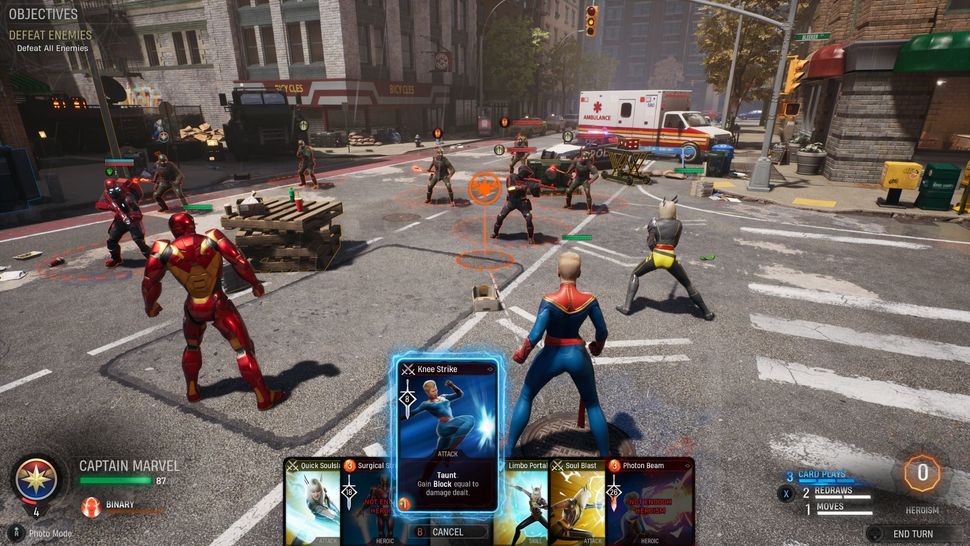 Marvel's Midnight Suns currently ranks as one of the most underrated PS5 games out there, and it's a near-essential gaming experience for anybody with even a slight fondness for Marvel's stable of iconic characters.
In our Marvel's Midnight Suns review, we said: "Marvel's Midnight Suns delivers satisfying strategic battles, as well as a full-fledged superhero social sim. The deckbuilding elements give players plenty of room to find their own strategies. The game has some graphical and technical shortcomings, but a strong story and cast should keep superhero fans hooked for dozens of hours."
What really impressed us about Midnight Suns is the way it combines seriously strategic turn-based battles with surprisingly well-written social interactions. As you might expect you'll spend a lot of time cracking supervillain skulls. But in between combat encounters, you can hang out with your favorite Marvel heroes at your superhero hideout, The Abbey.
Befriending the likes of Spider-Man, Wolverine, Captain Marvel and Blade will earn you boosts in combat as well, so it's worth spending the time getting to know each of the game's roster of 13 playable characters. And if that's not a large enough cast for you, recent DLC chapters have added Deadpool, Venom and Morbius to the game.
Marvel's Midnight Suns is definitely worth checking out, even if you're not typically a fan of strategy games. Its zippy combat pacing does a lot to remove some of the barriers of the genre. Plus, thanks to this All-Access trial, you can literally play for free. Now there's no excuse not to see why we awarded Midnight Suns best strategy game in our best games of 2022 roundup.
More from Tom's Guide