LG is rolling out an update to its 2020 TV models — including the LG CX OLED, LG GX OLED and LG BX OLED — that will upgrade the WebOS smart TV platform to a newer version that has a similar aesthetic to the 2023 models rolling out now.
The change will alter the UI from the older version that uses a row of icons along the bottom of the screen to a more modern full-screen UI with recommended content.
The upgrade to a more modern look should entice users to make the switch, but should they want to keep the old software, that can be arranged through the settings where LG has put a new option called 'Home Screen Style'.
To change back and forth between the styles once you've updated the software, go to Settings > General > Home Settings > Home Screen Style.
Unfortunately, it's still not the latest version of WebOS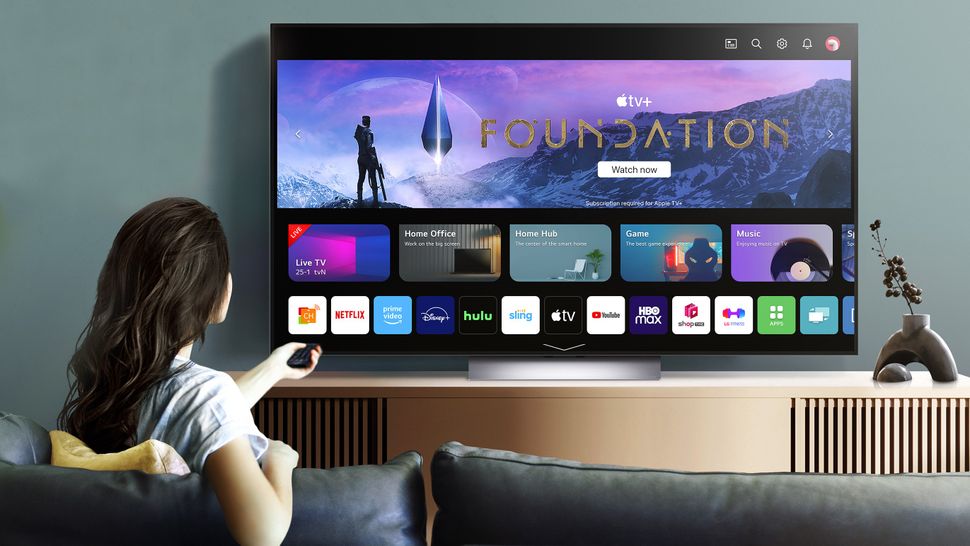 While having the choice to switch between the two styles of homescreen is a nice feature, it doesn't make up for the fact that LG doesn't provide the latest version of WebOS to older TVs. If you want it, you'll need to buy a new 2023 TV like the LG C3 OLED or LG G3 OLED to access it.
So what makes the latest version of WebOS better than the older versions? During a demo back at CES where we could see it in action, WebOS 23 wowed us with its deep level of personalization. Each user can not only set up their own profile, but those profiles will each get their own recommendations tailored to the types of content they watch.
Another neat feature that only 2023 LG TVs will have is the ability to customize the picture settings using a series of images. Based on your preferences and which images you select, the TV can make all the video you watch look brighter, darker, more refined, more or less saturated, or higher or lower contrast.
Lastly, the 2023 OLED TVs come with Matter support. That's likely not a huge perk if you're not someone who routinely uses smart home devices, but it's a nice-to-have for those of us who do.
With the latest LG 2023 TVs rolling out now, having the latest smart TV platform could be a good reason to upgrade if their better picture performance doesn't win you over first.
More from Tom's Guide