It's been 10 years since I ran my first marathon — New York City — but after running three more, I fell out of distance running after moving to the suburbs and starting to raise a family. However, this year, I wanted to get back into shape, so I started training once again, and this Sunday, I'm going to run my first half marathon in more than five years.
In those intervening years, running watch and sneaker technology has come a long way. "Super shoes" — those with carbon fiber plates and advanced foam have come to market, and GPS watches from Garmin and others have added a bevy of new sensors and metrics for helping you train and run better.
As someone who's tried a number of the best running shoes, as well as the best GPS watches over the years, I've had a chance to try out a few different models of each; here's what I plan to use for the half.
Garmin Epix 2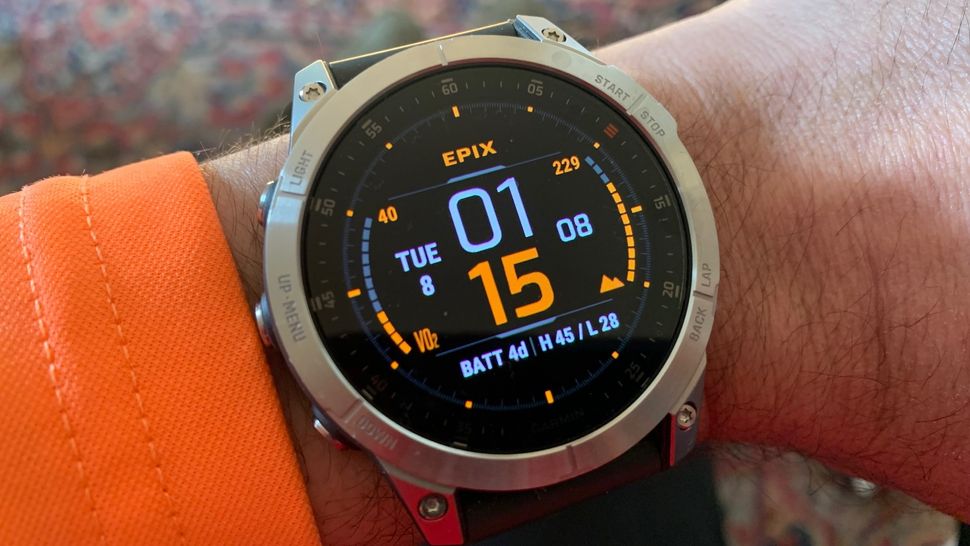 Over the years, I've run with a huge assortment of GPS watches, from the Motorola Motoactv — one of the first watches with built-in music — to more recent devices like the Garmin Forerunner 245 Music. But for the past two years, I've been using the Garmin Epix 2 almost exclusively when I go running. The main reason is because I love its huge, bright display; when you're running with your arms moving all around, it's not easy to just glance at a smaller screen and see the data you want.
I'm also a big fan of its long battery life and that it has built-in music storage; long runs by yourself can get quite tedious if you've nothing to listen to, and there's nothing like listening to Eye of the Tiger to get you up that last hill.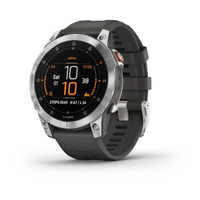 Garmin Epix 2: was $799 now $519 @ Amazon
The Garmin Epix 2 is currently on sale on Amazon, discounted to $519. The watch comes in three different colorways, but it's the slate steel design on the black band that is the cheapest. The black titanium and white titanium models are also on sale, but are slightly more expensive. Don't hang around — this deal is bound to sell out quickly.
The Epix 2 is also great for other outdoor activities, too; I took it skiing, and it accurately tracked all of my runs. And, it's stylish enough to wear as an everyday watch, too.
The only drawbacks to the Epix 2 are its weight — at 2.6 ounces, it's far heavier than the Garmin Forerunner 265 (1.6 ounces), so you'll notice it more on your wrist — and its price. While you can score the Epix 2 for $519 in a Black Friday Garmin deal, that's still $100 more than the Forerunner.
Hoka Rocket X2
Hoka sent me a pair of the Rocket X2's earlier this year, and I fell in love with these supershoes. They're super light, and are incredibly responsive. While I'm not going to be setting any course records, the carbon fiber rocker and PEBA foam inside make it feel like I've attached springs to my feet. I also like that the placement of the foam encourages more of a forefoot strike, which helps me keep my form when I start to flag.
However, at $250 (Fleet Feet, Hoka), these shoes are not cheap, and they're not designed to be worn on everyday runs, lest you wear them out too quickly. (Getting into them could be a little easier, too; I found I had to loosen the laces a bit more than on other shoes to slide my foot in.)
And, because they're at the top end of Hoka's lineup, don't expect to find any sales on them anytime soon. However, I have been training in a slightly less expensive model...
The Hoka Mach X were also released this year, and while they're not as bouncy or light as the Rocket X2, they are still very responsive and very fun to run in. And, they're $70 less.
Hoka designed them to be more of an everyday running shoe, so you can log more miles in them without feeling guilty that they'll be worn out by race day. Their uppers are a bit thicker than the Rocket X2, which also makes them a bit warmer on those cold fall days. I also found it easier to get in and out of them, too. I also found that the distribution of the foam in the Mach X's midsole was stacked in such a way that it redirected my ankled to a more vertical position, which helped me not overpronate as much.
At $180 (Hoka, Fleet Feet), the Mach X are on the high end of what I like to spend on running shoes — the Nike Pegasus 40 are just $100, and top our list of the best running shoes — but they aren't as fun to run in. But, if I didn't have the Rocket X2's, I'd be happy with the Mach X, which are probably more my speed, anyway.
My only recommendation would be to get them in any color except white; as you can see from the photo above, mine got pretty dirty pretty quick. Hoka sells a version in a nuclear orange color that'll make a real statement.
So, that's what I plan to put on my wrist and feet this Sunday. Wish me luck!
More from Tom's Guide